Bruno Mars cleans up at Grammys' return to NYC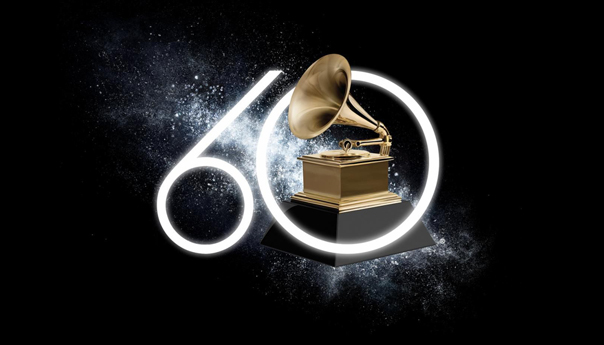 Bruno Mars cleaned up at the 60th annual Grammy Awards on Sunday at Madison Square Garden in New York.
The show began with a spirited, high-powered performance from Kendrick Lamar as he staged a medley of songs from his Grammy-winning album, DAMN., with brief appearances from Bono and The Edge of U2 and comedian Dave Chappelle (who would later win a Grammy himself).
Lamar's performance was accompanied by patriotic symbolism as well as provocative choreography that combined for a statement about the current state of racial affairs in America. Singing a combination of his hits "XXX" and "DNA," he picked some of his most impactful tracks while having Chappelle interlude with this powerful statement, "I just wanted to remind the audience that the only thing more frightening than watching a black man be honest in America is being an honest black man in America."
Full of pyrotechnics, Lamar's performance was only a preview for those that would follow from artists like Lady Gaga, Childish Gambino, Kesha, Elton John, and Bruno Mars.
Speaking of Bruno Mars, Mr. 24K walked away with the most awards on Sunday, winning three before the televised show had even started and then winning the final three awards of the night: Song of the Year for "That's What I Like," and Record of the Year and Album of the Year for 24K Magic.
While Mars had an undoubtedly killer year, the Album of the Year was a highly contested one. Anyone listening to 24K Magic is bound to find themselves dancing; however, with the rawness and fearlessness of DAMN., many believe that the award should have been given instead to Kendrick Lamar.
Nevertheless, Lamar also added to his Grammy count and topped off his stellar performance with awards for Best Rap Album and Best Rap/Sung Performance for his song "Loyalty."
The award for Best New Artist went to pop singer-songwriter Alessia Cara, who later performed the nominated Logic song "1-800-273-8255" with Khalid, who was also up for Best New Artist, and Logic himself.
The award for Best Pop Solo Performance went to Ed Sheeran for his song "Shape of You," although he didn't attend the show.
The Grammy for Best Country Album went to Chris Stapleton for From A Room Vol. 1. It was his second such award, following 2016's ceremony, where he won for his album Traveller.
Interestingly, the Academy also decided to televise the award for Best Comedy Album, which had never before been televised before. Dave Chappelle nabbed the award.
There were numerous performance highlights. Emmylou Harris and Chris Stapleton played a heavy, heart-breaking duet that accompanied the annual in memoriam segment that paid tribute to Tom Petty, Chuck Berry, and Dolores O'Riordan of the Cranberries, who died just two weeks ago.
The middle segment of the show was the strongest in terms of performances; beginning with a tribute by the Brothers Osborne, Eric Church and Maren Morris to the victims of the Las Vegas shooting in October at the Route 91 Harvest music festival. All three acts performed at the Las Vegas festival. Sunday, their voices were raw with sadness as they sang Eric Clapton's "Tears In Heaven" with the names of the victims projected on the screens behind them.
Kesha followed that up with a teary, fiery performance of her song "Praying," backed by other female artists and an all-female choir. The song, of course, is about producer Dr. Luke, whom Kesha and many other female artists have accused of abuse. Kesha's painful journey was audible as she belted her lyrics with anger and strength, showing that she has left that pain behind her and returned a stronger woman.
Next was a performance by U2, which was pre-recorded on a barge on the Hudson River two days earlier. The Irish band played "Get Out Of Your Own Way," a track off new album Songs of Experience. What could have come off as self-promotional was instead meaningful. The visuals of New York and the Statue of Liberty provided a striking background as Bono sang, "Blessed are the shithole countries, for they gave us the American Dream."
Hosted by James Corden, the night was funny and full of powerful performances.
Follow writer Piper Westrom at Twitter.com/plwestrom.