Noise Pop drops initial 2018 festival lineup, tickets on sale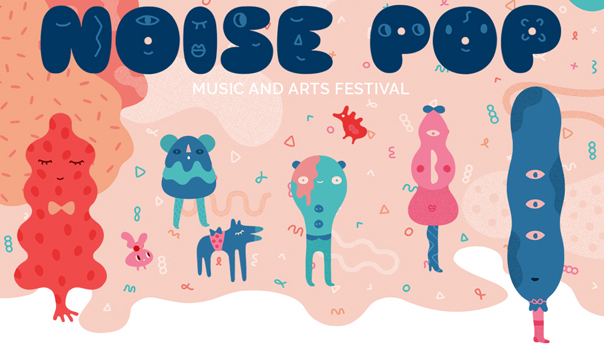 The producers of the annual Noise Pop Music Festival have announced the initial lineup for the 26th incarnation of the event. Tune-Yards, Rostam, Black Rebel Motorcycle Club, Parquet Courts and a live collaboration between San Fermin and the Bay Area's Magik*Magik Orchestra will get top billing at concerts held between Feb. 19 and 25 at venues throughout San Francisco and Oakland.
Other acts announced today include  WHY?, Ben UFO, Superchunk, Mount Eerie, Real Estate, Cuco, Georgrapher, Bully and Girlpool.
Badges are on-sale now, and tickets to individual shows will go on-sale Friday at 10 a.m.  Access to the film screenings, which previously required a separate badge or tickets, will be included with the overall Noise Pop badge, allowing attendees to pack in even more into their festival experience. Last year, more than 28,000 attended the festival, up 30 percent from the previous year. More than 180 artists performed at 17 venues.
A limited amount of Early Bird badges are available for purchase today for $145. This year, the festival is introducing a new tiered pricing structure for general badges that will reward those who buy early. Prices will increase as each phase of the lineup is revealed. Phase 1 general badges will be available for $175 once Early Bird badges are sold out. General badge prices will then go up with the Phase 2 lineup announcement.
For more information, visit noisepopfest.com.
NOISE POP FESTIVAL 2018 – PHASE ONE MUSIC LINEUP:
Tune-Yards
Real Estate
Black Rebel Motorcycle Club
Parquet Courts
San Fermin (feat. The Magik*Magik Orchestra)
WHY?
Ben UFO
Superchunk
Mount Eerie
Rostam
Cuco
Geographer
Bully
Girlpool
Enter Shikari
Japanese Breakfast
Jay Som
Bahamas
No Age
Bruno Major
Night Beats
Shallou
Sean Rowe
Carla Dal Forno (**first-ever US performance**)
Single Mothers
Milk Teeth
Melkbelly
Dick Stusso
Hand Habits