Brandi Smith's Top 5 albums of 2016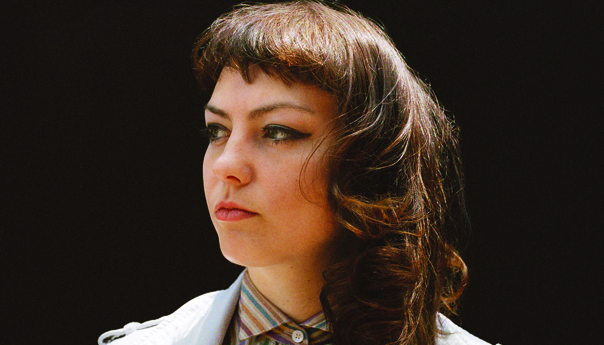 I simultaneously dread and eagerly anticipate the end of each year and its obligatory best-of selections. This year more than any other I tried to force myself beyond my comfort zone of indie rock and indie pop, with surprisingly pleasant results. My Top 5, listed below in no particular order, may not reflect a lot of variety, but my music collection now happily does.
Streets of Laredo, Wild
Bouncy and fun, folksy and nostalgic, Streets of Laredo's second album has more depth than their debut. Volume I & II walked a fine line between country and folk, whereas Wild exhibits the band's poppier side on songs like "Silly Bones" and "Hammer & the Nail." As the Kiwis' sound grows more complex, so too do the lyrics on tracks like "99.9%."
Sneaks, Gymnastics
Sometimes all you need is a drum machine, a bass and restrained vocals to create the minimalist release of the year. Sneaks' Gymnastics is a bare-boned wonder. With a total run time of 14 minutes, Eva Moolchan's debut creation is exciting in its simplicity and brevity. On the 42-second "No Problem," for example, she delivers the song's title in a variety of tones, making what would appear on paper a dull and lackluster track much more engaging.
David Bowie, Blackstar
I'll be straight with you: I'm still not over David Bowie's death and I'm not sure I ever will be. It's still difficult for me to rationalize that the world has lost such a creative and talented soul, but I'm forever thankful for Blackstar, what equates to a gift Bowie knew we would all need in light of his passing. "Lazarus," in all its dark beauty, still gives me goosebumps each time I listen to it. I truly believe the test of any artist is how his or her art evolves over time: how does new work compare to that completed when the artist was younger? Bowie passes that test with flying colors, ending a decades-long career with what is one of the strongest albums in his catalogue.
Todrick Hall, Straight Outta Oz
It's hokey. It's full of cliches. It's another version of the Wizard of Oz, for chrissakes. But what a testament to Todrick Hall that Straight Outta Oz ends up being a truly wonderful album. Detailing his journey from Plainview, Texas to stardom, Hall brilliantly weaves in Oz references, from the "yellow brick highway" mentioned in "No Place Like Home" to flying monkeys in "Wrong Bitch." The season 9 American Idol contestant brings in star power from Amber Riley, Nicole Scherzinger and Jordin Sparks, but the album's best tracks feature him solo. That "If I Had a Heart" and "Lyin' to Myself" weren't huge pop singles is frankly baffling.
Angel Olsen, My Woman
Angel Olsen, Chris Cohen 
8 p.m., Wednesday & Thursday, Feb. 15 & 16
The Fillmore
Tickets: $45-$61
The styles of songs on Angel Olsen's My Woman veer from '50s girl group to '90s riot grrrl abruptly, the one element tying them together being Olsen's intoxicating voice. It's an interesting progression from Burn Your Fire for No Witness, her 2014 release, which leaned more heavily on her folk influences. My Woman covers well-tread ground: romance and the endless quest to find it. Olsen, however, breathes longing into her tracks in such a way that they don't feel common or overdone. "Shut Up Kiss Me," a favorite, sees the Asheville-via-St. Louis singer-songwriter pushing her voice in new ways, while she falls back into an enchanting comfort zone on "Never Be Mine."
Follow journalist Brandi Smith at Twitter.com/BrandNewSmith, Facebook.com/BrandiSmithTV and BrandiSmith.me.