Q&A: Frances 'pops' out of stripped-down catalog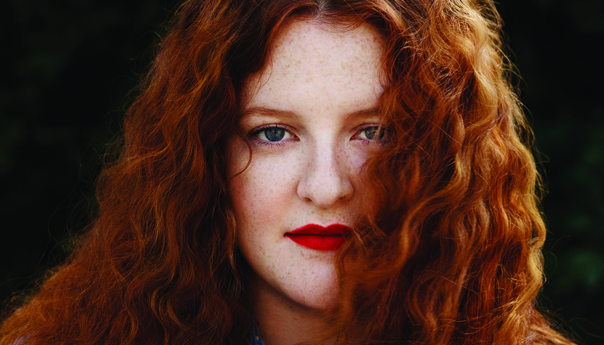 In a world that seems to becoming increasingly isolationist (i.e. Brexit and President Trump), U.K. singer-songwriter Frances is trying to create unity with her music. She just released her debut album, Things I've Never Said, which includes the single "No Matter." Written after the small-town girl moved to London, Frances said the song is about the experience of being exposed to many cultures and languages, embracing it all to follow her dreams.
RIFF: What is it like to know Things I've Never Said is about to be released?
Frances: It's really weird. I've had it for so long. I've listened to it in the car, but now, it's finally going to be everybody's. I'm going to be able to hold a vinyl of it. It's really exciting.
How has your sound evolved since releasing the EPs Grow (2015) and Let It Out (2015)?
It's evolved a lot. I wanted to develop myself as a producer, so I experimented with adding different instruments and writing some strings and drums. I've always been a bit afraid to add drums because I'm so protective of the kind of stripped-down piano and vocal sound that I have. But some songs just really needed it, such as "Drifting." I'm really glad that I managed to do that, but also I kept some of the songs as just piano [and] vocal because they just needed to be stripped.
That stripped-down approach on "Grow," one of your first songs, is what drew many people to your sound. Things I've Never Said also includes a few more pop songs.
In the middle of the album is a song called "The Last Word." It's just piano [and] vocals, backing vocals and a string orchestra. The last song  is "The Smallest Thing," which is literally just me and a really old piano. I wanted to finish this album how I started writing in the first place, which was just me on a really rubbish piano at school.
Greg Kurstin and I wrote "Say It Again." Greg is an amazing pop writer and producer. He definitely brought some pop into the album, which I'm really happy about. At the end of the day, it's a pop album, even though I write really kind of emotional, soulful songs.
In addition to Kurstin, you worked with Jimmy Napes and Howard Lawrence as collaborators. What was that experience like?
It's really amazing, but also quite weird. I've always written on my own, so writing with someone felt like such a weird thing to do. One of the first-ever writing sessions I had was when I wrote "Grow." After I wrote it, I was like, "Oh, OK, that wasn't too bad." That gave me the confidence to do it more. I chose to work with people whose work I really respected and who I knew were lovely people.
You certainly expressed your newfound pop confidence on the single "No Matter." You wrote it after moving to London?
I grew up in a super small town. It was lovely, but when I moved to London, I was so pleasantly shocked at how many different people there were there. I've never heard so many different languages in my life. I just wanted to write a song about how amazing I thought that was. Even though we all come from different places, we're all living in London, and we're all working hard and following dreams.
Your song "What Is Love?" is on the 50 Shades Darker soundtrack. Is it sort of surreal to have your name on the tracklist along with Taylor Swift and John Legend?
Until the day the soundtrack was released, we weren't allowed to know who else was on the soundtrack. I read the track listing, I was like, "Oh, my word." I am obsessed with Sia's song "Helium." It's absolutely amazing. So, yeah, it's so cool to be on a soundtrack with them.
You're playing two U.S. dates in March. Are there any plans for a full tour? What comes next for you?
I'm so excited to come back and play in the U.S. I haven't played there in ages. We are just starting to plan a little U.S. tour. Hopefully, we'll announce it soon.
Quite soon I'm going to be thinking about what I'm going to release next. With Spotify and everything, artists are a lot more free now to just release music. And people consume music so quickly, which is amazing. I want to release music all the time because I write it all the time. Now that Things I've Never Said is out, I might even release a little EP between this album and the next one. I'm always thinking about what I'm going to do next.
Follow journalist Brandi Smith on Twitter, Facebook and BrandiSmith.me.