Rapper K. Flay wants to change her live show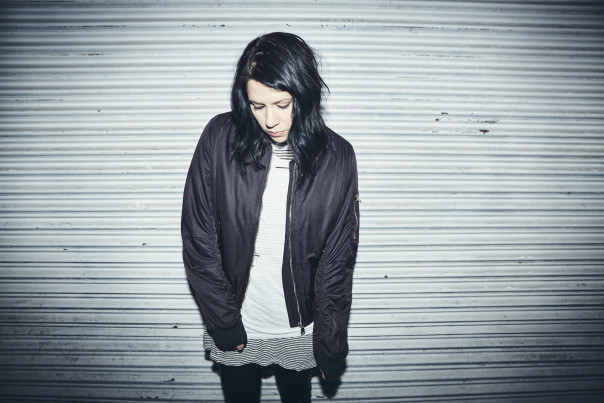 Last week I spoke to New York-based rapper K. Flay. It was my second time chatting with Kristine Flaherty, who graduated from Stanford and now has a record label deal with RCA. Kristine was in Seattle at the time, having just finished a promotion event with Amazon. While I was baking in 106-degree heat, she was sipping coffee outside a cafe in 80 degrees, the way summer should be.
K. Flay will perform Saturday, July 13, at community music festival Phono del Sol (You should really come – the lineup is fantastic and you might get to chat with me). Take a look at my story here.
How has your show changed over the past year? What would you like to do in the future?
There's nothing drastically crazy different. I mean, I do strip down naked on stage and crawl around – I'm kidding. Although I have seen that. I saw a man strip naked; a crowd member. That was pretty intense – not at my show.
For the last run, I had a friend join us on the tour. He's a DJ. He ran some electronic stuff, really just the hype stuff, not any additional instrumentation. It was really cool having a third person on stage. It's another source of energy. Anytime there's another body up there, it changes the dynamic in a cool way. I'm not sure what we're going to do.
I'm just playing around with different ideas. Part of me thinks it's cool for the show to be different every time. It's kind of cool to keep the live show ever-changing, to keep flipping the script a little bit and trying to make it interesting for both me and the audience.