SF Sketchfest: 'Twin Peaks' and 'Kiss My Ass' with actor-comedian Josh Fadem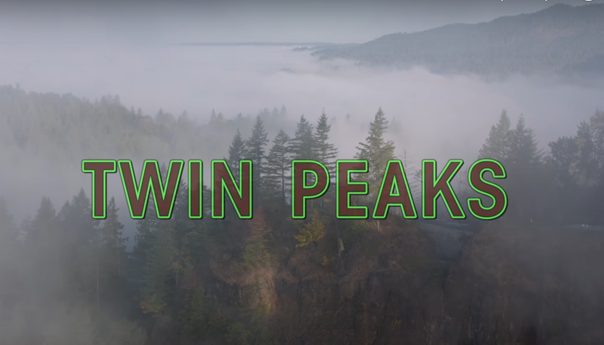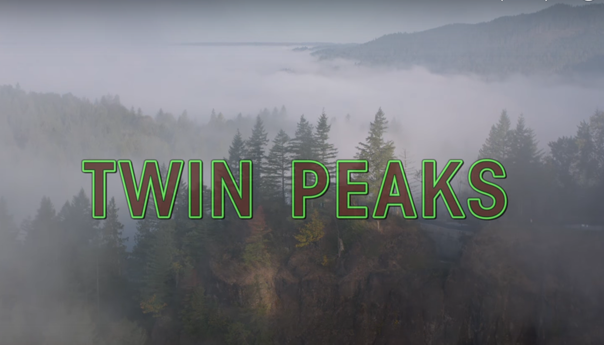 "Who killed Laura Palmer?" The question, like much of cult TV hit Twin Peaks, set the tone for serialized television for decades. Its mysteries, shrouded in both mind-expanding, often head-scratching twists, and the lush vegetation and shadowy, dreamlike fictional town in which the show is set, captivated many during its short-lived run in 1990 and '91.
Tribute to Twin Peaks
4 p.m., Saturday
Castro Theatre
Tickets: $50-$150.
The Music of Twin Peaks
9 p.m., Saturday
The Chapel
Tickets: $25-$30.
FBI Special Agent Dale Cooper's (Kyle MacLachlan) investigation of the murder of the aforementioned homecoming queen (played by Sheryl Lee) was on the surface a crime drama, but its tone drew from supernatural, surreal and horror themes, incorporating rich storytelling that gave each of the characters many layers, something that the series would go on to explore in detail. Twin Peaks was the proto-X-Files and heavily influenced Lost, among many other shows.
Director David Lynch, often described as an artistic genius, reunited the original cast for a third season on Showtime in 2017. The 18 hours of new story rallied the fan base.
The 2018 edition of SF Sketchfest features not one, but two tributes to the show: A cast panel, and a tribute to the music of the show. Lynch, a musician in addition to being a director, and composer Angelo Badalamenti, have given Twin Peaks a stellar score from the very beginning. And it's not just a moody, atmospheric soundtrack—the chiming show theme, the ethereal "Laura's Palmer's Theme"—that helped make the show a cult hit.
Lynch's use of indie music throughout the series has earned rave reviews. He's even given musicians themselves interesting placement within the show. Most episodes in Season 3, for example, include live performances inside the show's nightclub, known among characters as the Roadhouse, by names as big as Nine Inch Nails, Eddie Vedder and Sharon Van Etten, as well as pop trio Au Revoir Simone, Americana band The Cactus Blossoms, Portland rockers Chromatics, DJ wizard Moby, skuzzy indie rock band The Veils and original Roadhouse performer Julee Cruise (from the original run of the series).
The music tribute will include appearances by several cast members, as well as performances by the Twin Peaks Band, a collection of musicians organized by Marc Capelle (The Fresh & Onlys, Jason Lytle, Third Eye Blind) and guitarist Tom Ayres, said SF rock band Dirty Ghosts' singer-guitarist Allyson Baker, a member of the band. Other members include Larry Mullins (Iggy Pop, The Residents, Nick Cave and the Bad Seeds) and Todd Roper (CAKE).
Baker recalled falling in love with the show while on a trip in Canada with her parents. They were staying in a cottage in the woods, not unlike the setting of the show itself.
"Once the episode ended, I was ready for the next 20," she said. "A lot of that music is engrained for me. Twin Peaks was really present in my life while it was on in the '90s.
The main tribute to the show will include an in-depth discussion with a dozen actors from throughout its three seasons. RIFF chatted with show newcomer Josh Fadem about his own connection to the show growing up, working with Lynch and his busy last few years, which have included roles on Better Call Saul, 30 Rock and American Dad. Fans can catch him on the forthcoming shows Misfits and Monsters, by Bobcat Goldthwait, and a TV remake of Heathers.
RIFF: When was the first time you watched Twin Peaks? Were you already a fan by the time you made the cast for the third season? What were your impressions making the long-awaited return?
Fadem: I was 9 or 10 when it aired on TV, and I watched it as much as my parents watched it. They weren't rabid fans, but I got pretty wrapped up in who killed Laura Palmer. Each week it would be like, "Did that guy kill Laura Palmer?" "I think that person killed Laura Palmer." "Who killed Laura Palmer?" "Oh, that person over there killed Laura Palmer!" And I never fully revisited it 'til I was probably in my late teens or 20s. But I've always been like a hardcore David Lynch fan. So it was just a big deal for me.
Many actors express how enjoyable it is working with David Lynch. They come away very impressed with his work ethic and how creative he is. What was the experience like for you?
I went in not really knowing what I was going to do but thinking "I will do anything." That's still how I feel. He's a blast to work with. … I went in very excited, knowing that, personally, this is a big deal and something I cared about. I've been in those situations before and maybe gotten really nervous or maybe left like not feeling that great.
Like they didn't live up to your expectations?
Like I shouldn't have had an expectation. And then [for] this I went into it reminding myself I'm here to work, but somehow I became so comfortable. … I didn't feel like if I made a choice, I was going to get in trouble or any kind of thing that goes to an actor's head. It was just fun.
You, as character Phil Bisby, shared quite a few scenes with lead Kyle MacLachlan. He's been around for many years in many different types of projects. Did you learn anything about yourself by working with him?
Good question. He was super fun to work with. Very polite and occasionally he, in between takes—I hope this is OK to say—he would do something that would surprise me, and I would react to it. I walked away after each scene thinking about how much fun it was because there would be an unexpected moment. You're on your toes for whatever the plan is, but then a little tiny moment will happen. Who knows if that was just the magic of what happens on that set or he was specifically doing it to me. … I'll remember working on that forever, and I'm never going to do those scenes again.
But maybe there will be new ones.
I don't know. I'm not the guy to ask.
Why do you think fans hold the music of Twin Peaks so dear?
Well, it creates an atmosphere, I think. … The music that [Lynch, Badalamenti and music supervisor Dean Hurley] have chosen just goes with it so well. I had the Lost Highway soundtrack in high school, and I just listened to it over and over. This is the same kind of experience. … I don't know why the fans like it so much. I know why I like it. It just feels right. It feels appropriate and of the universe.
Was Badalamenti on set much or did he work mostly behind the scenes?
I didn't meet him. I would like to meet him. I'm a fan. He has a great scene in Mulholland Drive that's so funny. It's the espresso scene. He's the guy who goes, "This is the girl." But he sips this espresso, and he's so grossed out by the very expensive espresso that they gave him that he's insulted, and he gets up and leaves.
Nearly every episode in the third season has a performance by an actual musician in the Roadhouse. What purpose do you think that serves?
The way that I experienced it, it was kind of like the show takes you into a very particular world, and then we end with this thing that is kind of a reminder that you're watching a television show. Almost like The Twilight Zone or something. But then it's also very appropriate to the world. … My guess is that David's response would probably be along the lines of, "It's whatever you make of it." For me, it was … it [was] like a weird old-fashioned structural thing.
SF Sketchfest Dozen, with Josh Fadem, others
8 p.m. & 10:15 p.m., Friday
Punch Line
Tickets: $24.
Kiss My Ass
10:30 p.m., Saturday
Café du Nord
Tickets: $28.
What kind of music do you listen to?
I'm all over the place. … I was glad to have the Twin Peaks soundtrack because, in general, I just feel like as I'm getting older I get less and less inspiration from music. I got Spotify recently because … I don't know what to listen to. I listen to the same handful of things all the time. The same lame things from growing up, or whatever. I listen to a lot of, like, '90s grunge bands.
You've got two other shows in Sketchfest. Kiss My Ass is a show that you do in your spare time. I know you have toured it before, too. Can you just give me a quick description of what people can expect?
Blast of a time with me and DJ Dicker Troy [actor-comedian Johnny Pemberton]. We got some great comics on this one: Steve Agee, April Richardson, Kevin Yee. I host and I get right in the crowd, and we ask them how it's going, and then we bring the comedians out and they do some jokes, and we talk to them.
Josh Fadem describes "Kiss My Ass"
And then there is the Sketchfest Dozen. Is that more of a traditional stand-up comedy performance?
Yeah, I'll do a more prepared sketch of "A" material with probably a little bit of riffing or something like that to salute the magazine I'm talking to. You got to get a good "riff" in there. I might as well say I'm going to go on stage and do a little bit of riffing because of this interview.
Follow Roman Gokhman at Twitter.com/RomiTheWriter and RomiTheWriter.Tumblr.com.