Q&A: White Reaper's Sam Wilkerson on being in the 'best American rock band'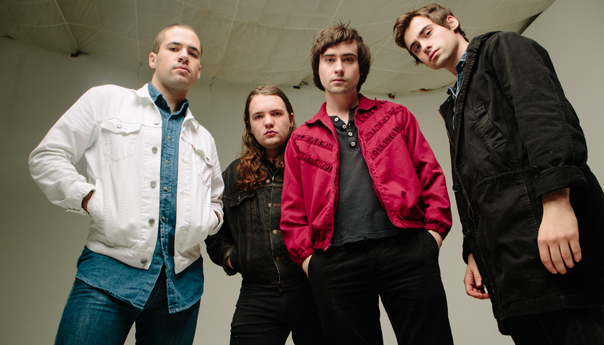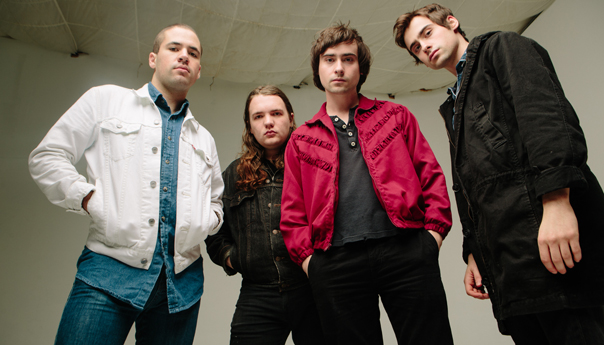 Rock has become increasingly removed from its over-the-top grandiosity roots. Following the inglorious fall of hair metal and the rise of grunge and alt-rock, which capitalized on a lack of stage presence as a stage presence in of itself, the indie rock explosion in the 2000s took the genre even farther from its original larger-than-life stance. This is where acts like Kentucky's White Reaper come into play.
Spoon
White Reaper
8 p.m., Wednesday
The Masonic
Tickets: $30-$40.
With White Reaper's 2017 sophomore album, The World's Best American Band, singer-guitarist Tony Esposito, keyboardist Ryan Hater, drummer Nick Wilkerson, guitarist Hunter Thompson and bassist Sam Wilkerson have given rock a dose of adrenaline. Their basis in power pop and garage punk has been bolstered by classic rock flare and a knack for catchy riffs and lyrical soloing. Oh, and the band got actress-model Alexandra Daddario (San Andreas, Baywatch, the Percy Jackson series) to rock out in the video for upbeat and nostalgic song "Judy French."

"A lot of people keep thinking that she's in the band, which is pretty awesome, honestly," bassist Sam Wilkerson said in a quick call last week.
In anticipation of the White Reaper opening for Spoon on a quick West Coast jaunt, we hopped on the phone with Wilkerson to talk about the band's  ethos and making their sophomore record.
What might be the most surprising influence on The World's Best American Band?
Sam Wilkerson: Before, a lot of people compared us to Thin Lizzy. Now people see AC/DC in us, which I get, but we've been listening to a lot of current pop and all the music in our van that has accumulated in the past. The whole album was written on the spot in the studio, so it came naturally—but people have said it has more classic rock influence.
Was writing and recording so much of the album in the studio a pre-planned approach?
Basically, we realized, "Oh shit, we gotta put out another album pretty soon!" [Laughing]. So we booked studio time before we had really written anything other than some voice memos on Tony's iPhone. We worked off a few of those, but it was much more collaborative than before. It was more experimental.
Does the songwriting process tend to be more fluid? Or does one instrument tend to form the basis of your songs?
On the first EP and album, Tony usually wrote the songs. We wrote "Friday the 13th" and a few other songs in the studio, but he demoed most of them out and we all came up with our parts to influence what he came up with.
The confidence of your presentation during the album cycle for The World's Best American Band has become a rarity in the bigger rock scene. I've gathered that this push to be known as "the best" has been relatively recent in the band's collective history?
We're from the land of Muhammed Ali—the idea that if you're doing something and you don't think your best at it or trying to be the best at it, then why are you doing it? I haven't paid attention to what other bands are doing in that regard, but that's what we wanted to do for ourselves. … I think setting an example of exuding confidence is the best example you can set. … If someone asks me about a record I made, I'm not going to say "Yeah, it's pretty good." That sucks!
Listening to the record gave me perspective on how much tighter you guys have gotten. Were your performances improved simply by playing together more? Are there any practices you adopted in order to become more accomplished at your instrument?
We just started taking different drugs! Just kidding. We definitely matured and started listening to different music—music that was a little slower than what we listened to when we were 15. Branching out and opening our minds to different stuff can be heard on the new record. It doesn't have as much to do with practicing as it does with us touring as much as possible and trying different things. Tony's always said he doesn't want to make the same record twice, and I think we can all agree with that.
Using "American" as an adjective has become increasingly political. White Reaper seems apolitical, so what does the tag "American" entail to you?
We just thought it would be funny to include it in our title, and now Donald Trump is our president, so now it's weird. [Laughs]. Yes, we're definitely an apolitical band. It was just attention-grabbing.
Let's talk about the band Kiss. The members have acknowledged they're not the most talented musicians, but that they've found success because they believed they could and presented themselves like they couldn't be anything but the greatest.
We think they're one of the greatest bands of all time. They made that ripple that started so many other bands. Their songs are easy to play and super catchy. … We love Kiss, and you could definitely hear their influence in our music.
White Reaper has an electrifying live performance. If you could supercharge any aspect of your stage presence and make it as over the top as you want, what would you do?
I read Ozzy [Osbourne]'s book recently, and he had a big catapult thing that would launch raw meat into the crowd. That would never be allowed now. I would also definitely not want to do that. There's not that much that's out of bounds, given the funds. I saw Twenty One Pilots and they had a crazy performance. The drummer did a backflip or something. I would just want to get a crazy light show with more fog and CO2 cans, maybe a choreographed dance!
Do you notice a different audience reaction between your punk-leaning songs and the rock-leaning ones?
Yeah totally. Our crowd is kind of mixed up right now. Some have only heard the new record [and] might be a little older and are checking us out for the first time, and the others are tuned into our faster stuff and want to move and mosh and interact with each other. We try to mix it up now. We don't want to only play fast anymore.
Follow writer Max Heilman at Twitter.com/madmaxx1995.