Review: Jeff Goldblum and orchestra hold audience captive at SF Sketchfest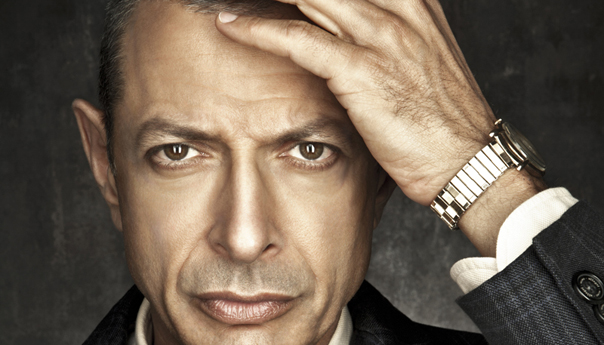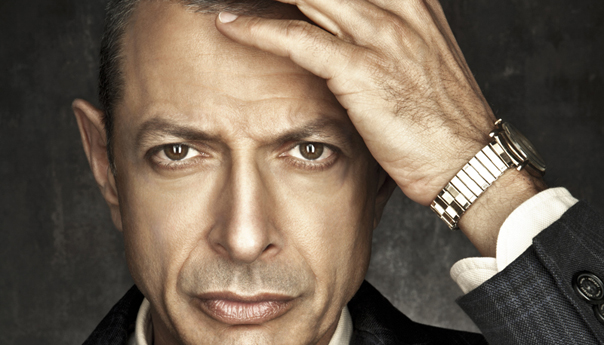 SAN FRANCISCO — He may be best known for his role in blockbuster films like Jurassic Park and Independence Day, but Jeff Goldblum is developing a growing reputation for making jazz fans out of movie buffs—at least for an evening.
At the second of two shows Saturday night at the Swedish American Hall as part of the 16th annual SF Sketchfest, Jeff Goldblum and the Mildred Snitzer Orchestra delighted the audience with conversation, movie trivia and jazz music.
As the 7:30 crowd filed out and the 10:00 crowd filed in, Goldblum stood at the base of the small stage and chatted, while still holding a microphone, with audience members lined up to take photos with him or sing a ditty together. His chatter on and off stage is every bit as quirky as one might expect, even if based strictly on the eccentric characters he portrays in movies.
Goldblum played old film clips from throughout his career and quizzed the audience about movies and occasionally about himself. By a round of applause, after finishing some chewing gum, Goldblum asked for an audience vote whether he prefers "mint" or "fruity." (Fruity.) He talked about his fashion sense, including his like for a slightly tinted pair of glasses he wears because "they don't make me look creepy."
Following a clip with trivia from 1983's The Right Stuff, Goldblum tossed out a question requesting a vote, again by applause–"Who would you rather: Scott Glenn or Viggo Mortensen?" (Viggo won.) Another clip featured 1985's Into the Night starring Goldblum and Michelle Pfeiffer, with a David Bowie scene. Bowie joined the set for a couple days and was "wonderful," Goldblum said.
Trivia included San Francisco-set movies like The Rock, Mrs. Doubtfire and Pacific Heights. In most cases, Goldblum could barely finish the question before enthusiastic audience members were shouting out answers.
Goldblum sat at the piano while jazz singer Annie Ellicott joined the band for two songs, including a cover of Leonard Cohen's "I'm Your Man." Her singing and scatting added an energy to the music, in addition to some occasional snappy (literally) dance moves on stage.
His infectious presence kept people hanging on every word, and the dynamic style of the show laced together entertainment from Goldblum with lively songs from the band to set a solid pace. Following one of the trivia breaks, the band started in on another tune. Just before Goldblum walked back to the piano, he said, "Isn't this the most fun time you've ever had in your life?" Watching him on stage, you get the impression that, for him, it's darn close–or perhaps he just has this much fun all the time.
Follow reporter Lea Blevins at Twitter.com/leablevins.