Review: The Menzingers carry on After the Party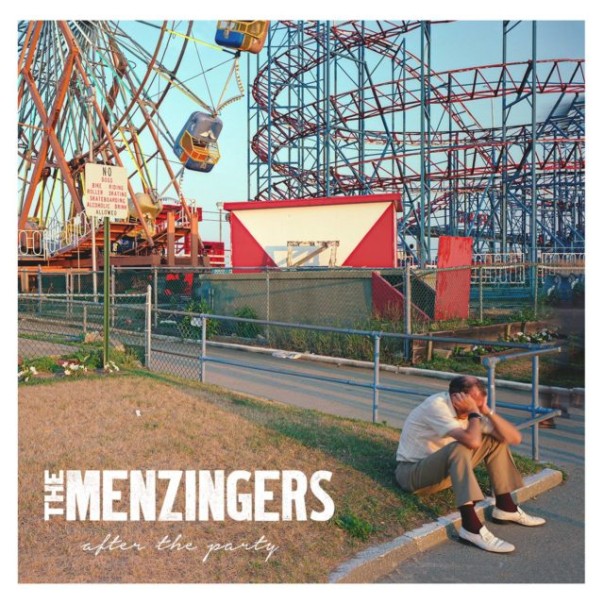 Many Generation Y babies are wondering what the view is like from the other side of 30 right about now, and the Menzingers' new record, After the Party, posits just that.
After the Party
The Menzingers
Feb. 3
The Pennsylvanian punk rockers fifth full-length release offers 13 compelling tracks that run the gamut between playful and cynical, as frontman Greg Barnett explores the death of his twenties and asks, "What now?"
After the Party's first track, "Tellin' Lies," presents a good thesis for the rest of the record as it traces the arc of coming to terms with growing up, in two parts. It starts out at breakneck speed as Barnett asks, "Where are we gonna go now that our twenties are over," and Joe Godino's tempo on drums elicits the hammering feeling of denial and anxiety surrounding the awkward transition.
Throwing caution and the painful idea of growing up to the wind, the song races on, "Let's go to Vegas/ Put it all on black/ Get married by Elvis/ If we wake up broke we'll be fine/ We'll get rich in another lifetime." It's right after this verse that you feel the hangover set in, however, as the tempo drops and Barnett remembers what he was so anxious about: "A decade lost in the motion/ To romance and cheap whiskey/ A subtle sound of a fleeting feeling/ Like four chords that don't love you no more/ And a motel room, a sleeping bag on the floor."
Barnett's vocals produce echoes of something like a punk rock-Bruce Springsteen in several songs on this record. Perhaps the best example is the slower-paced, "Midwestern States." In it he sings about couch-surfing cross-country with a girlfriend as they try to outrun unemployment, uncertainty and restlessness. He describes another pretty relatable theme to many members of Gen Y: "We've both got worthless diplomas/ From worthless universities/ Two bachelors in worthless studies/ But at least it made our parents happy/ And cost a whole lot of money."
This record is far from completely serious, though, and the fast-paced, mischievous and deliciously catchy "Charlie's Army" offers a nice contrast to heavier tracks. Here Barnett sings about falling for a girl while day-drinking in Brooklyn, only to discover she has an ex-boyfriend with murderous intentions.
The Menzingers' new record is more than just a great listen, it gives a thoughtful voice to the feelings of uncertainty and anxiety felt by an entire generation in the throes of a mid-midlife crisis. If you're venturing into the great unknown that is your early thirties in 2017 and looking for some catharsis, check out After the Party on Feb. 3. 
Follow reporter Julie Parker at Twitter.com/jpwhatsername.