REVIEW: 88rising saturates the banger market with 'Head In The Clouds II'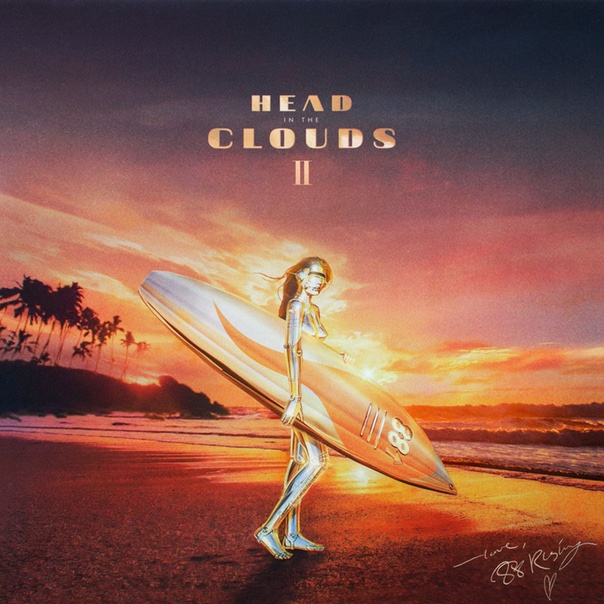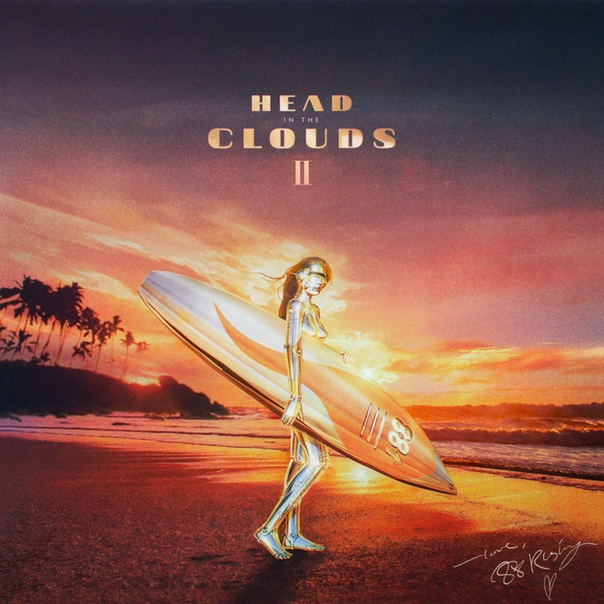 According to founder Sean Miyashiro, 88rising is a "hybrid management, record label, video production, and marketing company." This explains why it's just as likely to discover flagship artists Joji, Rich Brian and NIKI on YouTube channels like First We Feast rather than those artists' respective music. The collective works tirelessly to put Asian hip-hop on the map. With its top 25 tracks ranging from 10 million to 128 million YouTube views, 88rising's unorthodox model has worked well. It only makes sense to keep up the momentum by dropping a follow-up to last years' crew album Head In The Clouds.
Head In The Clouds II
88rising
88rising Records, Oct. 11
Head In The Clouds II is 52 minutes dedicated to saturating the market with bangers. Based on the singles, success in that regard seems likely enough. Opener "These Nights" puts Rich Brian's addictive flow through a pleasant filter of AutoTune, setting CHUNG HA up with some silky melodies and Toto-inspired '80s pop.
The mixtape's production, supervised by Joji, shows promise early on with "Breathe." Joji continues to hint at his expanding vocal range, elaborating on the outro hook of last year's hit "Midsummer Madness." DJ-producer Don Krez's pulsating bass drums and hard-hitting half-time beats keep the song interesting as it centers on Joji's hypnotic melodies.
"Just Used Music Again" revels in club-ready EDM. Rhyme So's bumping drops and nuanced crescendos are the perfect soundtrack for a Friday midnight, but it's more vibey than meaningful. Similarly, Joji's foray into cloud-rap on "Hopscotch" will have tweens jumping into their favorite Fortnite dance. His fun, understated flow meshes with Barney Bones' bodacious lyrics and Rich Brian's lackadaisical baritone, though the production is as bare-bones as you'd expect from this type of hip-hop.
A relatively recent phenomenon compared to 88rising's other breakouts, NIKI makes a splash on "Indigo." The single seamless combines the sensuality of late-'90s R&B with the rhythm structure of trap. She functions just as well in the spacious synth pop flavor of "La La Lost You," bringing swagger and groove before the hip-hop beat drops toward the end. Though obviously processed and cleaned up, her voice has a unique swagger that sets her apart from her contemporaries.
NIKI is clearly able to play with others, as she shows on "Strange Land" and "Shouldn't Couldn't Wouldn't." The former shows her dynamic range. She commingles with Phum Viphurit's smooth crooning or a minimal collage of acoustic guitars and steel drums. The latter sees her angelic harmonies weave through swaying balladry, but Rich Brian's flow doesn't sound half bad in this odd context.
The challenge of every crew album is properly showcasing all of the crew's talent. It's a shame that several 88rising artists don't show up. Devinta Trista, 1996 Montana, Keith Ape and Lexie Liu didn't make any features, which is strange, considering how many outside artists appear in the tracklist.
Still, those that do enter the spotlight flex where it counts. The Higher Brothers' collaboration with Jackson Wang, "Tequila Sunrise," goes over well, with AUGUST 08 and GoldLink adding their respective flows. Even with all the people involved, there's room for the song's tropical synths and driving beat to breathe naturally. 
Jackson Wang appears again on Stephanie Poetri's "I Love You 3000 II" (cue the Avengers: Endgame flashbacks). Both of their voices take on a more organic sound over the regal acoustic guitar-picking, a welcome changeup within an album that's heavy on studio trickery.
Still, the air-tight pop production remains convincingly robust, like when AUGUST 08 and Barney Bones come together on "Calculator." The line "Shit's not adding up/ I think my calculator's broken/ I'm not meant for love," speaks to the song's lighthearted take on love and loss. Barney Bones' flow has a knack for catchiness, serving the song instead of stealing the show.
The reggaeton feel of "Walking" gets boring fast, but for the most part these songs remain way more engaging than the usual Top-40 pop songs. The real issue becomes the lack of overt distinction between certain artists. Joji benefits cuts like "Need Is Your Love" and "Walking" as he comes into his own as a singer, but his function as executive producer causes his presence to carry over onto the other vocalists. Jackson Wang can stand on his own, as he's found his own voice, but newcomers could have used this album to show new audiences what they're really capable of.
Still, these songs make for well-crafted, fun listens. The seamless blend of old-world piano and contemporary trap beats in "2 The Face" are absolutely addictive, while the beat of "Gold Coast" waits to cut through the washy synth voicing until the halfway point. Both songs give Rich Brian the perfect vocation for his idiosyncratic delivery. This mixtape doesn't really blow any minds in a musical sense, but 88rising's drive to produce quality continues to yield results. Head In The Clouds II is more than a promotional vehicle. It's a good promotional vehicle.
Follow editor Max Heilman at Twitter.com/madmaxx1995 and Instagram.com/maxlikessound.