ALBUM REVIEW: Tori Kelly keeps it classic with 'A Tori Kelly Christmas'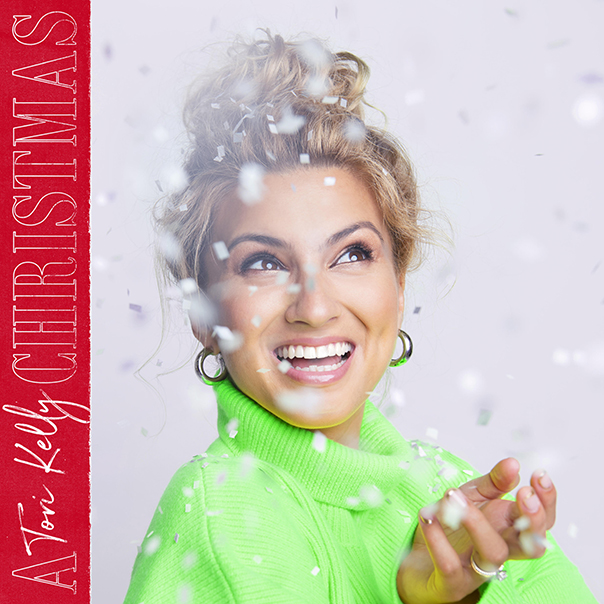 As we inch closer and closer to the end of 2020, more artists are throwing their Santa hats into the ring. Tori Kelly is among those lending her powerful pipes to the holiday season with A Tori Kelly Christmas.
A Tori Kelly Christmas
Tori Kelly
Capitol Records, Oct. 30
7/10
As it's Kelly's first attempt at the holiday genre, she spends a majority of the 13-track album covering the classics while also contributing two original jingles. Despite the offering being full of songs that you already know and presumably love, she puts her own spin on even the most storied of carols—which brings a new flavor and feeling to the season in order to avoid fading into the abyss of Christmas music.
Kelly dove headfirst into the holiday staples and makes her mark on the season. One of the things that she does well throughout the album is highlight her knack for vocal riffs and vocal runs that have been a signature of her work. Right off the bat, her rendition of "Silent Night" is a four-minute gospel showcase. The latter portion of the track puts her vocal range in the spotlight as she strays from the original lyrics, improvising in a way that feels reminiscent of Mariah Carey's Christmas renditions.
She also takes on "Sleigh Ride," which is filled with upbeat instrumentation and rumbling bass, but this song is decidedly R&B—straying from the feel of what you're used to. There is also a fair amount of scatting throughout that provides another comparison between herself and Carey.
Tori Kelly and Kenny "Babyface" Edmonds team up on "Let It Snow," which provides the perfect amount of R&B fluidity and holiday spirit to make anyone begin to wish for snow and hot cocoa. Babyface was also co-executive producer on the album.
Her two original tunes show her lyrical creativity. Upbeat bop "25th" is replete with jingle bells and plays off of the idea that all a person wants on Christmas is the one they love—not exactly revolutionary but still fun. The song follows "Silent Night." Although it's a 180-degree difference in tone, "25th" is a reminder that not only can Kelly record a stellar cover of a carol, but that she can also create something original for the holiday season menu.
Her other original, "Gift That Keeps on Giving," is just as fun, full of trumpets, guitars and bells that make it a perfect fit for a Hallmark film. The track reminds us that year-round love is better than any Christmas present. Both originals here are joyful and refreshing, and left me wishing that there were more of those present. Not that the standards aren't great in their own way, but these two songs bring out more of the Tori Kelly spirit for which she's known.
On the six carols included in the song list, Kelly focuses on her faith. In particular, her take on "O Come, O Come Emmanuel/O Come All Ye Faithful" highlights the power of her voice as she holds a number of long, loud notes while singing fervently about Bethlehem. "Go Tell It On The Mountain" isn't a mainstay on Christmas albums and is usually reserved for church choirs. However, Kelly put her own pop spin on it and still maintains the gravity and significance of a song about the birth of Jesus in a way that even old-school carolers will likely appreciate.
Kelly did everything right for her entry into the Christmas album genre. Her voice is powerful and silky as ever on these classics. If she drives down this road again, it'll be interesting to see whether she decides to write some more new tunes and break out of the box a little bit more, or pursues traditions. 
Follow writer Piper Westrom at Twitter.com/plwestrom.