ALBUM REVIEW: Just when we discounted AC/DC, they're back to 'Power Up'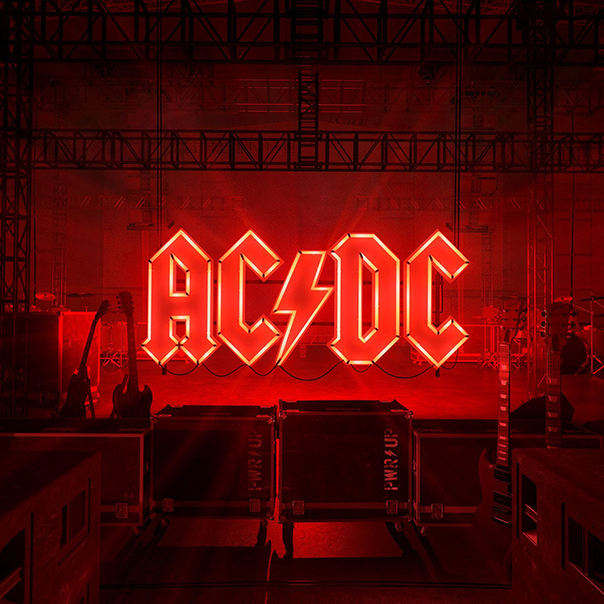 For AC/DC to even put out a new record in 2020 is a serious accomplishment.
Power Up
AC/DC
Columbia Records, Nov. 13
7/10
Just in the past few years, the band's musical backbone, Malcom Young, died in 2017. Brian Johnson had hearing problems severe enough to send him to the sidelines. Drummer Phil Rudd was replaced after becoming entangled in serious trouble with the law and bassist Cliff Williams retired. And, oh, they're all senior citizens now.
Then again, this is AC/DC, the band that suffered through the death of magnetic frontman Bon Scott, just as it was becoming a worldwide sensation. It responded by adding Johnson within a few months and making cultural cornerstone Back in Black. AC/DC survived punk, disco, new wave, big hair, thrash, grunge, Britpop, techno … basically every other trend that's come along the past 45 years, by keeping their heads down and rocking.
So, of course Angus Young and company released new record Power Up in 2020, with the classic lineup, minus Young, who was replaced by nephew Stevie Young for 2014's Rock or Bust.
Now the question becomes: How is that new record? AC/DC is a true musical unicorn (which is likely the first ad last time that comparison will ever be made) in that it hasn't changed one molecule of what it is, stylistically. Ever. Change, for them, is about as likely as the sun coming up in the west tomorrow morning.
So, all things considered, the best one can say is that it's an AC/DC album. Which means, occasionally, it feels like being punched in the mouth.
The Aussie rockers come right out the gate with "Realize," on which the 73-year-old Johnson makes it clear he's not going anywhere. How he still delivers that raspy, shrieking style after all these years of doing so should put his voice alone in some sort of hall of fame for physical marvels. "Realize" is an encouraging start, with Rudd's typical bludgeoning beat backdropping the Youngs' still-vicious guitar sound. Same for second song "Rejection," on which Johnson sums up his band by singing how they still take what they want. It's kind of refreshing in a seeing-an-old-friend kind of way.
Single "Shot in the Dark" has a decent beer hall vocal hook set to the familiar mid-tempo buzzsaw guitars. If the world is changing, some things really need to stay the same, like gravity and AC/DC sounding like lumberjacks trying to make music through heavy machinery.
"Through the Mists of Time" is where your ears might do a double take for a millisecond or three. There's almost–almost–a time switcheroo. The relentlessness gives way to some dynamics that make it the best song on the record. Though it still kicks your ass.
"Kick You When You're Down" has a chunky riff with some layers, though "Witch's Spell," finally starts to slide into the strange area AC/DC has occupied on and off for 35 years. Here the band still sounds like AC/DC but just isn't as interesting as AC/DC.
There's plenty of that on this record, but not on "Demon Fire," which is the band's specialty: sneer-inducing, dirty-sounding rock and roll fueled by a rollicking riff.  Things bounce around without much to talk about until "System Down," on which Angus Young is completely unleashed. After some typical raunch on "Money Shot," Power Up ends with a strong extended riff of "Code Red," which could've been a Back in Black outtake.
With factors like raging COVID-19 and creeping age working against them, the possibility of a tour seems bleak. Then again, not many people would've bet on them making a decently fresh album in 2020. With these guys, you can never say never. Keep your eyes open for one last tour, just in case.
Follow music critic Tony Hicks at Twitter.com/TonyBaloney1967.