Album Review: Alex G trades tech for a banjo, strings and piano on Rocket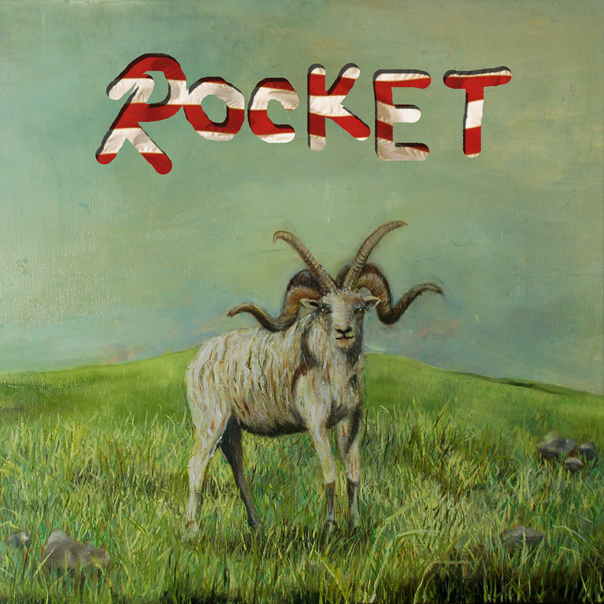 My favorite quality of Alex G has been how he could consistently write diverse songs with such a succinct lo-fi sound; usually through an arsenal of unique vocal melodies and cheap noisy recording equipment and synths.
Rocket
(Sandy) Alex G
May 19
Rocket is perhaps his biggest change in sound yet. He manages to make another diverse album, and even though he still writes his melodies in a relatively similar way, the instrumentation and production is completely different. Now, Alex G achieves a diverse selection of songs with a cohesive flow via a wide array of instrumentation coupled with a strong country influence.
The songwriting and vocal execution is strong, still managing to retain his edge when it comes to writing a memorable verse and chorus. His weakness is his commitment to the country instrumentation and structure. With his previous albums, Alex G was an expert at molding the lo-fi sound into anything, from harsh, noisy, experimental shorts to dreamy slowcore ballads. Rocket, meanwhile, attempts to add diversity with banjos, pianos, strings and other instrumentation that isn't seen as consistently.
The flaw is overiding, however. In fact, it really only feels redundant near the beginning of the album and at the very end. The intro track, "Poison Root," and "Horse" show that Alex G hasn't thrown out his old ways, combining odd time signatures (both in 7/8) and a climatic song structure that keeps the songs interesting throughout their short two-minute duration.
Other songs sound like they could have been off DSU or Trick, if instead of being produced in a studio, they were made with a cheap recorder in the backseat of a car (oops, wrong band). I miss the lo-fi production not only because of my bias toward that sound, but because the production often feels stagnant, at least for Alex G standards. The production here is actually quite enjoyable, definitely far from bad, but I can't help but miss how Alex G would weave his voice in and out of static, like a cathartic voice accompaniment.
(Sandy) Alex G, Cende, Japanese Breakfast
9 p.m., Sunday, June 18
The Chapel
Tickets: $16-$19.
There are also a lot great, original songs on Rocket that are unlike anything else in his songbook. The middle of the album is stellar."Brick" surprised me more than any other Alex G song; it's his most aggressive and heavy track, combining noisy and dissonant eighth notes with a fast-paced drum groove and added production for an incredibly full sound.
Rocket is still a great album, but it is a big leap in sound. If the concept of Alex G ditching the lo-fi elements for diverse country instrumentation sound appealing to you, then this may be your favorite by him yet. The structure and sound is more repetitive as a consequence of the change, but if these criticisms do not sound unappealing, give it a spin.
Follow writer Michael Massaro at Twitter.com/michaelcmassaro.