Album Review: Alt-J smooths out its jittery grooves with Relaxer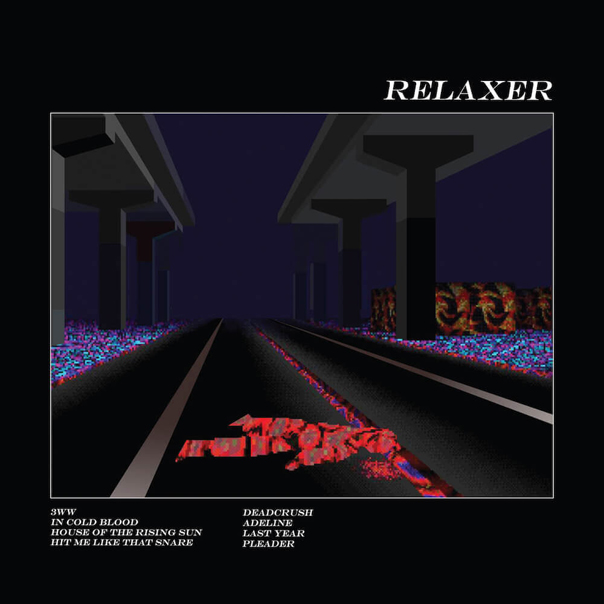 If you were violently put off by the sound of Joe Newman's voice on the first two Alt-J albums, the band's new release, Relaxer, might not change your mind. Newman's vocals make the British band a "love them or hate them" prospect. You either can't get past his nasally sound, or you find it fits in with Alt-J's fidgety grooves. Newman isn't going down on this reviewer's list of all-time favorite vocalists, but his singing doesn't take away from the music. Somehow, his whine of a voice works.
Relaxer is a solid, often gorgeous album, with moments of rich beauty alongside Alt-J's usual stuttering mid-tempo grooves. The album's first single, "In Cold Blood," is the best example of that anxious sound, which brought the band to popularity with its Mercury Prize-winning debut, An Awesome Wave.
The trio's first two albums were a combination of the gentle and the jittery, but now the sharper edges have been mostly smoothed away. Right off the bat, the minimal and moody "3WW" sets a new tone for the bulk of the album, which often feels cinematic and sweeping.  "Adeline" is a ballad with a gentle build, and final track "Pleader" is simply lovely, with a melody that will be in your head for days. But even among the loveliness, there are eerie moments of tension–a background chant here, menacing Hitchcockian strings there.
Female voices are not new to the band. Lianne La Havas sang on its debut, and, oddly, a Miley Cyrus showed up as a sample on the second album. Here, Wolf Alice singer Ellie Rowsell appears on several songs, balancing Newman's vocals.
Allusions to other music and literature are scattered throughout the album, from a haunting reimagining of "House of the Rising Sun," to a bit of Irish traditional tune "The Auld Triangle" in "Adeline." There's a repeated chorus of "how green was my valley" in "Pleader." Is it a reference to the novel and film of the same name? It at least sounds like it could be an old forgotten folk tune, reintroduced here with sweeping strings and a backing chorus.
Relaxer feels like a revelation, the band's evolution bringing the trio to this new place of elegance. It will be exciting to see where they take their sound from here.