ALBUM REVIEW: Alter Bridge uses the past as a guide on 'Walk The Sky'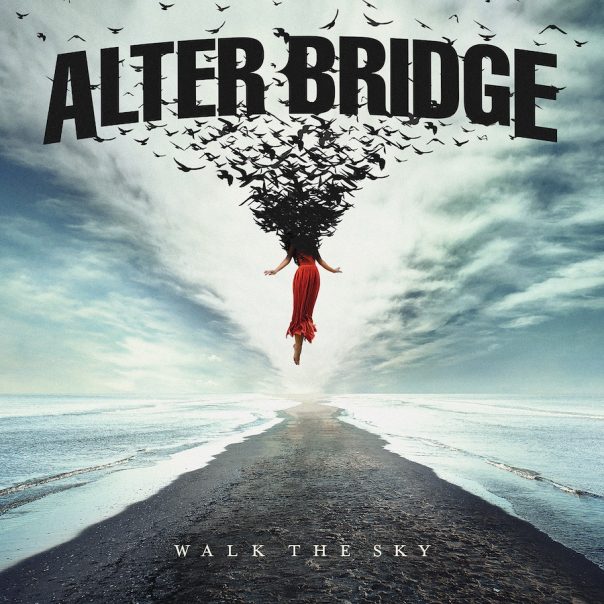 Since forming in 2004 after the demise of Creed, Florida's Alter Bridge built a reputation as one of the most reliable hard rock bands. Mixing metallic riffs with a double dose of melody, the band has developed a signature sound with five studio releases and 15 years of relentless touring. The band has avoided repetition by finding new avenues to push itself in for both performance and songwriting. Alter Bridge continues that trend on Walk The Sky. This sixth album takes ingredients from all of its past releases to create something surprisingly varied.
Walk The Sky
Alter Bridge
Napalm Records, Oct. 18
Guitarist Mark Tremonti, drummer Scott Phillips, bassist Brian Marshall and former Mayfield Four vocalist Myles Kennedy are musician's musicians. From Tremonti's dexterous solos and blazing riffs to Kennedy's rock voice, Walk The Sky finds these guys at the top of their game.
Though dialed down slightly from prior records like Sky, Alter Bridge hasn't become any less rocking. Its production has an old-school rawness, bolstered by nuanced songwriting. Walk The Sky combines the melodic emphasis of the band's early days with the heavy riff dosage of its middle era and the complex song structures of more recent material. The result sounds fresh but familiar for longtime fans of the band.
From the trippy atmospheric drama of intro track "One Life" to the face punch of "Wouldn't You Rather," Alter Bridge wastes no time in bursting out of the gates. The song emphasizes a dual guitar attack; one if the most underrated elements of the band. While Tremonti's lead guitar work gets much of the attention, Kennedy has some mighty chops himself. The two trade riffs and solos back and forth, building the song's dynamic foundation with Phillips and Marshall adeptly rounding out the rhythm section.
"In The Deep" sports a potent '80s rock influence alongside its heavier, grungier vibes. Tremonti's vocal chops have also developed considerably, as he and Kennedy trade lead vocals during the upbeat "Godspeed." He's certainly come a long way from his past as a backing vocalist. The band's collective confidence is evident, as "Native Son" crashes its way through with some of the album's heaviest riffs.
"I'm a native son in a foreign land/ And I'm just living in a world that I can't understand," Kennedy sings is his signature upper register. Even when Alter Bridge gets heavy, the band never sacrifices melody or its bluesy undercurrent. "Indoctrination" starts as an Alice-In-Chains-esque layered grunge song before escalating into a full-throttle hard rock jam. The song's arrangement starts and ends in completely different places, while the driving vocal highlight "The Bitter End" keeps things uncomplicated and hard-hitting.
"Pay No Mind" presents some interesting choices, supplementing its inexorable rock instrumentation with atmospheric electronic loops. These experimental moments generally pay off because Alter Bridge never sacrifices its identity to fit within a new context. "Forever Falling" includes another prominent lead vocal from Tremonti before closing out with a blistering guitar attack.
The album nears the finish line with a heavy emphasis on post-grunge vocal melodies on "Clear Horizon" and "Walking In the Sky." It closes out with soaring anthem "Dying Light." While it's too aggressive to be classified as a ballad, the final cut provides a more emotional, introspective end to a record full of hard rock bangers.
Walk The Sky won't necessarily shock and surprise, but it's a formidable entry in an consistent catalog. Alter Bridge blurs the line between expectation and experimentation to create an exceedingly enjoyable rock and roll album.
Follow writer Mike DeWald at Twitter.com/mike_dewald.