ALBUM REVIEW: Alvvays breaks the ice with translucent Antisocialites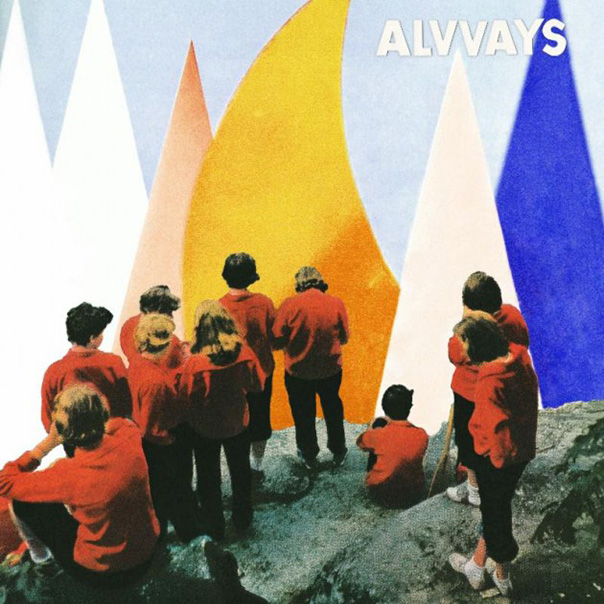 While the self-titled debut of jangle-pop quintet Alvvays emulated a stunning aura, it needed to pry its way through the hearts of listeners. Nevertheless, their 2014 effort was missing something; it needed a bit of noise, just a hint of mayhem to juxtapose the general sweetness of Molly Rankin's vocals. With that said, Alvvays has expunged their debut's pitfalls and adds a little calamity in the midst of all the overwhelming sweetness in the form of their follow-up record, Antisocialites.
Antisocialites
Alvvays
Sept. 8
Across its 10 tracks that span 31 minutes, Alvvays delves into the depths of murky, failed romantic waters with tumultuous self-reflection and confrontative boldness. With that in mind, Alvvays' Antisocialites bestows a collection of manic vignettes echoing the mutual anxieties of its predecessor.
When listening to their debut, it seemed Alvvays had an exceptional grasp for devising ambient swells of sound akin to an embracing hug in the midst of romantic turmoil; with their latest project, this notion is further reinforced. The emotional drive of Toronto's own is perfectly pitched between post-breakup disparity and deadpan humor, harkening to Sonic Youth-isms and the eccentricities of the Cocteau Twins. Upheld by a heavier mix of shoegaze absent from their self-titled album, the lucidity of Antisocialites gifts listeners with walls of sound that accurately emulate its lyrical posture tethered by its brash and intimately listenable singles.
From its lead single, "In Undertow," to its concluding track, "Forget About Life," Antisocialites is gradually infectious, as its dizzying mess of melodic, swelling guitars alongside Rankin's soaring vocals eventually sorts itself out, further pulling Alvvays out of twee pop obscurity and separating themselves from their indistinguishable contemporaries. With sweeping and punchy production pedestaling Rankin's concerted vocals, the band's latest manages to be simultaneously innocent and subtly cynical through it all.
The album's second single, "Dream Tonite," is a delectable slow dance under the moonlight, one that is both bruising and charming for its composure and honesty as it expresses viewing an unnamed partner (or ex) under a different light while exploring the demise of love. Although there are remnants of thoughts and depression resultant of a dysfunctional relationship, Antisocialites is moreso fueled by the anxieties associated with solitude and the degradation of oneself.
Even with the morose subtext on surface, the album's dark drama is quite enjoyable and slightly humorous thanks to Rankins' impassive witticism in the midst of all the disclosed confusion. Rankins' cleverness even seeps into the album's title, Antisocialites — it's one that resonantly reflects that of a social butterfly bound from spreading its wings because of a cocoon woven by crippling anxiety and past trauma, which has become the band's emotive calling over the course of its first two albums.
Despite the pleasingly striking similarities to their debut, Antisocialites also signifies a vast improvement. They've built up their dream pop facade with bright, shimmering guitars and synths, but with heavier and noisier elements—a welcome addition to the band's creative scope.
Again, it is easy to compare to their debut as it offers as a similarly warm embrace, but it operates just as effectively as a retreat into one's own sadness and isolation post breakup. With all this to say, Alvvays' evades a sophomore slump with Antisocialites, a short but sweet collection of nicely constructed tracks and identifiable subject matter.
Follow writer Kyle Kohner at Twitter.com/kylejkohner.