ALBUM REVIEW: Aminé looks to grow up on 'Limbo'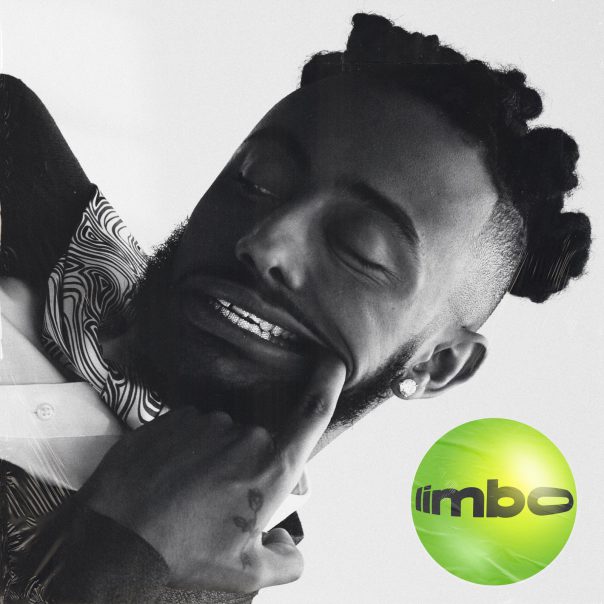 Chicken or egg question: Is an artist's character informed through the work he produces, or is it the work produced that is informed by his character? On his sophomore album, Limbo, Portland rapper Aminé explores his identity through talking about his hometown, the largest influences in his life and the experiences that have shaped his perceptions of the world. Limbo's production explores a diverse set of sounds consisting of a concoction of boom-bap, hyphy and traps beats. Aminé's newest release will satisfy most listeners; however, for as many shining moments throughout this collection of songs, the album occasionally struggles with some lulls.
Limbo
Aminé
Republic Records, Aug. 7
7/10
Limbo opens with "Burden," where Aminé raps over a beat featuring a finger-plucked electric guitar over a really fat bass line. He discusses growing up and juxtaposes it with his and his peers' current position. The following track, "Woodlawn," shouts out his Portland roots and his pursuit of hip-hop. It's during this song where he opens with lines paying homage to Kobe Bryant. This leads to a skit on interlude "Kobe," where Aminé speaks openly about how the basketball superstar's death deeply affected him and served as a sobering moment of self-reflection.
On "Roots," JID makes an appearance and delivers a solid verse over a jazzy instrumental. The song explores the concept of roots not necessarily as the foundation of one's character, but how people grow and evolve over time as a means of survival. "Cant Decide" is a relatively forgettable track, embracing the Latin sounds popular with the early 2010s club scene. However, the next track, "Compensating," features Young Thug and delivers a really nice cross-blend of G-funk and hyphy instrumentals. Aminé carries the same energy of the beat into his verse.
Despite being one of the singles leading up to the album's release, "Riri" falls short as a relatively generic rejection and breakup song that's been done before. The melody is infectious, but in contrast with later cuts like "Becky," where Aminé explores the complications that come with being in an interracial relationship, or "Fetus," where he explores the ethics of having a child with his significant other in a world that's in an increasingly volatile state, "Riri" falls short of the same level of complexity of which we know Aminé is capable. Similarly, "Easy" feels like another derivative sentimental track. Drake and Childish Gambino have done the same thing, but better.
Arizona aggro-rap trio Injury Reserve features on "Fetus," adding more intensity. Elsewhere, Slowthai and Vince Staples make an appearance on the snarky "Pressure in My Palms."
"Shimmy" is an outstanding change of pace for the album. Paying homage to Wu Tang Clan alumnus Ol' Dirty Bastard, Aminé delivers a vicious verse that tears into his fraudulent peers. "A lot of y'all fake flex — that is not your necklace," Amine raps. "And that whip ain't yours — that's the IRS.'" It goes hard and shows Aminé can really deliver on more hard-hitting and aggressive verses. The homages to other hip-hop legends continues on "Mama," where Aminé expresses his appreciation for his mom's support throughout the years before paying respects to Tupac's "Dear Mama."
The final song on the album, "My Reality" is a reflection on Aminé's standing in hip-hop. He contemplates his successes, how he went from dreaming of success to living his greatest fantasies. It's a great final note to end on. A solid follow-up to his 2017 album, Good For You, Aminé delivers with an album that's accessible and further explores the artist's identity as he continues to grow.
Follow editor Tim Hoffman at Twitter.com/hipsterp0tamus.