ALBUM REVIEW: Andrew W.K. shows his range on You're Not Alone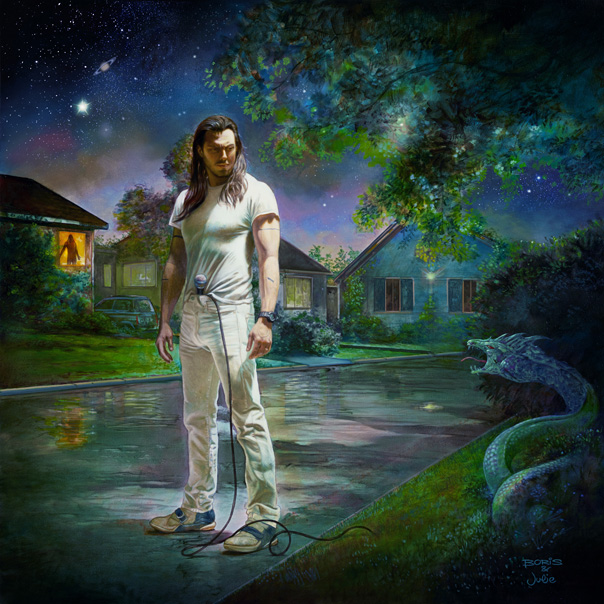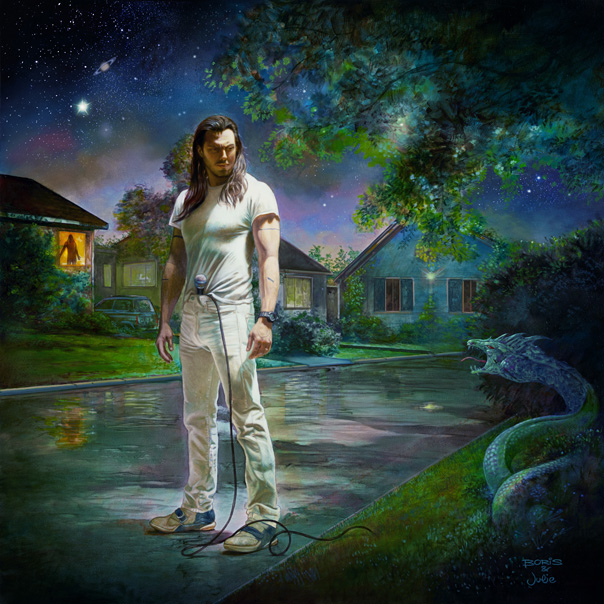 Since 2006, rock musician Andrew W.K. has been a motivational speaker, owned a New York nightclub, hosted a national radio show, released an improvised solo piano album, hosted a children's show, written an advice column, released a cover album of songs from the Gundam anime franchise, toured as a solo artist, with a full band and as a DJ, and was recently named the American Association of Suicidology's first-ever Person of the Year for his "life-affirming music and message."
You're Not Alone
Andrew W.K.
March 2
One thing he had not done since 2006 is record any original rock songs.
That finally changes with You're Not Alone, an album that not only takes him back to his hard rock roots but shows his range as an artist and incorporates the positive messages of his writing and lectures.
Changes were already afoot when we last heard from Andrew W.K. the rocker on 2006's Close Calls With Brick Walls (released worldwide in 2010 for legal reasons that are boring, as they have since been resolved). The room-filling, brain-rattling chaos of his legendary debut I Get Wet was evolving into a more standard, melodic rock sound, which was understandable for him as an artist but controversial to his fans.
Now, after nearly a decade to think about it, he's both gone back to his roots and evolved further musically. You're Not Alone moves between his old style and an extension of the new with an even more diverse and refined musicality, split almost in half between the two without feeling disjointed.
The album begins with a soaring introduction and chants of "Party. Party. Party," before throwing you into the first two singles, "Music Is Worth Living For" and "Ever Again." Those, along with "I Don't Know Anything," form a set of classic-AWK party anthems with shouted lyrics and near-physical walls of sound in the chorus. While not "Party Hard"–which is one of the best hard rock anthems of all time, rivaling anything from AC/DC or KISS–they could easily fit in on I Get Wet or The Wolf, and even be among the better songs on the latter.
This continues through the first half of the album with the exception being "Party Mindset," which seems to be inspired by The Beach Boys and works remarkably well. I never would have expected Andrew W.K. to be better-suited to carry on Brian Wilson's musical legacy than Mike Love, but apparently that's the case, and I hope to hear him explore that more in the future.
The second half of the album is where things get really interesting. The shouted lyrics make way for more traditional singing, and the wall of sound makes way for an exploration of genres. For example "Break the Curse," at nearly six and a half minutes long and incorporating a variety of sci-fi sound effects, could fit on just about any prog rock album. The instrumental, "Beyond Oblivion," moves from a gentle piano melody into soaring, triumphant rock in a way that should inspire someone to call him about scoring movies.
Deserving special mention and summarizing the musical diversity of the album's second half is "Total Freedom." It's anthemic arena rock, somewhere between Coldplay and Imagine Dragons, but better than just about anything from either of those bands. My first guess at a comparison was U2 so I let my editor (and U2 superfan) listen to confirm, and he had to make sure I played the right song; it's that different than Andrew W.K.'s usual fare.
The one common thread among the many things Andrew W.K. has been up to since 2006 is that he was good at all of them. People make assumptions about a guy whose most famous song includes him shouting "PARTY!" 44 times, but he's excelled at just about everything he's tried. His nightclub won awards; his advice column was praised by psychologists. Against all odds underneath the party-yard exterior is a modern renaissance man.
You're Not Alone is the musical extension of that pattern. He gives long-time fans what they've wanted for a long time and adds new fodder to his catalog for his raucous, profoundly fun live shows, but he also shows that his musical interests go deeper than hard-rocking party anthems and excels at every sound and every genre he tries.
Follow editor Daniel J. Willis at Twitter.com/BayAreaData.