ALBUM REVIEW: Angus & Julia Stone bring chills on Snow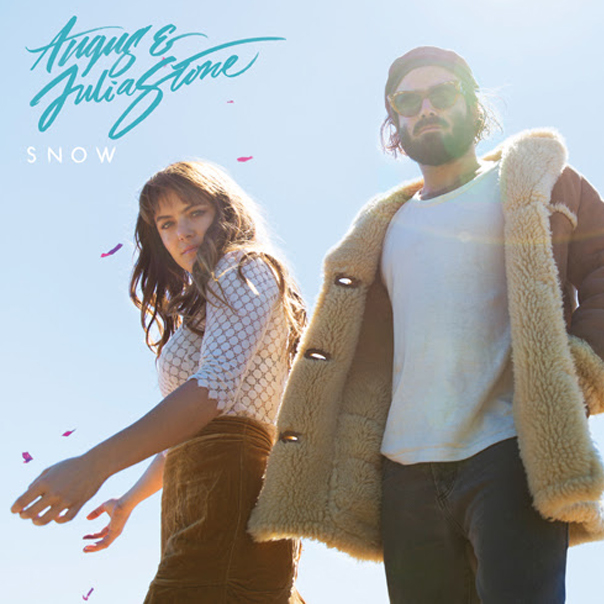 When you think of Snow, Australia likely doesn't come to mind. Yet that's where we're getting our latest Snow from in the form of a new album by sibling duo Angus & Julia Stone.
Snow
Angus & Julia Stone
Sept. 15
Snow is the group's fourth album, and if these two aren't familiar, there music may be. My wife introduced them to me about a year ago, and while I didn't recognize the name, their songs have been used in several Hollywood projects that I had seen.
The Sydney duo starts this album off beautifully with their first single, "Snow." It's a smooth, mellow jazzy song where the brother and sister exchange rhyming lines throughout. It's a technique they use later in the album as well, but not nearly as well as on "Snow."
Angus takes the lead on the next track "Oakwood." The attitude, in his short, staggered singing style on the song is a great change of pace, as it seems to be Julia's hushed, beautiful soprano voice that is usually the focus of most of the group's more popular sound.
For me Snow is like two albums in one. There seems to be a change in tone or style on the second half of the album. The first six or seven songs seem a little more upbeat and groove-driven, whereas the second half is more mellow and ambiance-focused.
The first half of the album has most of the standout songs. Angus takes the lead on a few more that should be fan favorites like "Cellar Door" and "Who Do You Think You Are?"
The album's real gem comes in the form of its second single, "Chateau." The song starts with some very soft strings, followed by a nice bass drum beat, and then Angus' guitar and voice kick in, culminating in the most groovy song I've heard from the group. With that said, it's really when Julia chimes in that the chills kick in. Her voice has the ability to be both haunting and uplifting at the same time.
The first half of the album stands out, while the second half of the album is perfect for hosting a dinner party. You want something good, but not something that will distract from the conversation. Now that may sound like a putdown, but it's not; it's simply Angus & Julia Stone's style.
Let me put it this way. There are exactly two artists I would drive more than an hour to see live: Radiohead and Jack White. Now with Angus & Julia Stone on tour, we are adding a third, as we plan to make the four-hour drive to Park City, Utah to catch them in November. You may want to do the same, as their March 12 show at the Fillmore is sold out already.
Follow reporter Shane Johnson at Twitter.com/shanejohnson14 and Instagram.com/thehurra.