ALBUM REVIEW: A$AP Ferg returns courtside on 'Floor Seats II'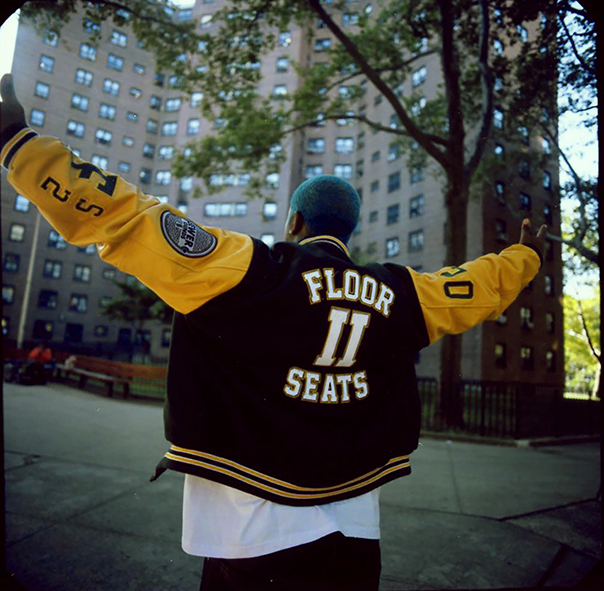 Hip-hop has always held a dichotomy between socially conscious lyricism and party-hard bars. The latest album from A$AP Ferg, Floor Seats II embraces the latter, with bombastic club bangers that are sure to receive plenty of spins when nightclubs open back up.
Floor Seats II
A$AP Ferg
RCA, Sept. 25
5/10
The sequel to 2019's Floor Seats, where A$AP Ferg used the metaphor of courtside seats to paint a picture of his perspective on the rap game. Conceptually interesting as it may be, that sort of substantial commentary is completely lost in a barrage of repetitive songs about material wealth with very similar-sounding beats. Minimalist arrangements carry track after track, with verses hitting the same beats. Listeners will begin to lose interest eventually.
Much of the 30-minute record is characterized with the overuse of heavy synthetic bass trap beats, occasionally punctuated with a different instrument such as piano, xylophone or didgeridoo. Songs like "Marilyn Manson," "Mask" and "Value" help Ferg flex on the audience about his abundant wealth—while "In It" and "Aussie Freaks" explore the more indulgent and hedonistic celebrity lifestyle he and his peers enjoy.
Interestingly, two standout moments shine on the record, more accurately capturing topical subjects as it connects to the theme of the album and its predecessor. "No Ceilings," featuring Lil Wayne and Jay Gwuapo, is an explosive track with A$AP Ferg opening with a contemplative verse about how his personal relationships took on dramatic shifts coinciding with his success. "Livin' through tension/ Friends get distant/ Diamond on glisten/ They don't wanna mention you/ Bitches wanna pick and choose/ Diamond like a big igloo," Ferg raps.
The other standout moment is closing track "Hectic," featuring Diddy. It's distinct from the rest of the album both in terms of its politically charged content, as well it's zapping electronic melody and subsequent beat switch-up. It seems like it was recorded well after most of the album was already completed, as a way to tack on some more immediately relevant social commentary.
Citing the ongoing pandemic, he raps, "Street clear, no sirens/ It's a war goin' on, just stay clean (Wipe that shit down)/ No Corona, just Heineken/ What ever happened to American Dream?"—as Diddy interjects between verses with some poignant observations. It probably would've worked better if it had been released independently, and earlier, as a single.
Floor Seats II is perfectly fine for what it mostly is—a party album. It's fun to groove to, and would probably slap better on some high-powered speakers that could better support the synth and bass heavy melodies. Thematically it struggles to meet the expectations as laid out by A$AP Ferg when he released its predecessor.
Follow editor Tim Hoffman at Twitter.com/hipsterp0tamus.