ALBUM REVIEW: Avey Tare goes on a hypnotic trip with Eucalyptus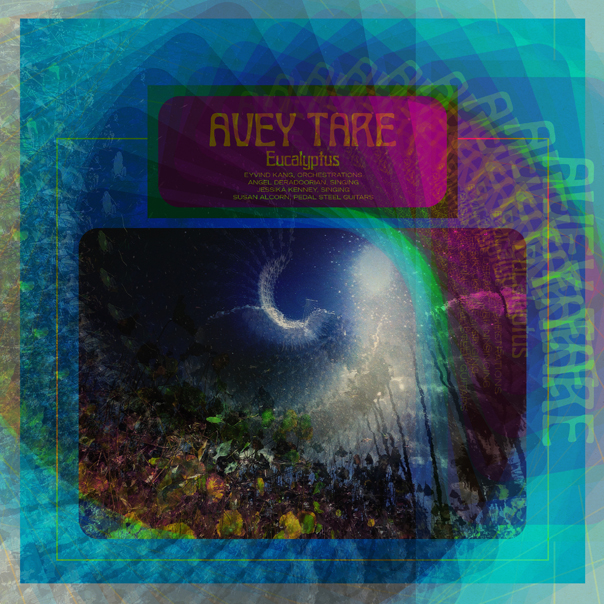 With recent attempts to needlessly alter an image that has already been cemented as wholly unique, neo-psychedelic rockers Animal Collective found themselves in a slight downward spiral with 2015's clumsy Painting With and two subpar EPs.
Eucalyptus
Avey Tare
July 21
Leave it to Animal Collective key cog Avey Tare to save the day with his latest solo record, Eucalyptus — a call-back to the band's groundbreaking debut, Spirit They're Gone, Spirit They've Vanished.
While Tare brings listeners the best of Animal Collective's more formidable years, his latest manages to thrive as a unique record of evolving proportions, shape-shifting from a dreamy walk through dewy forest bliss into a nightmarish escape attempt through an alternate dimension.
While the ceaseless, droning noise aspects and intentional meandering may be initially hard to swallow, Tare's surrealist painting of hypnagogic folk-pop manages to boast an overflowing magic in the end. From "Season High" onward, this album absolutely enchants.
At this point in the album, the marine-layered production dissolves into abstract euphoria, while Avey Tare's vocals remain fragile, soft, yet confident in whatever otherworldly message he is trying to convey. However, relying on some conveyance of symbolic lyrical wizardry to turn heads proves futile here. Appreciating this album should be based on emotion, which has been the case for every good Animal Collective Record.
Nevertheless, Eucalyptus transports the listener into a forest where Tare rests on a tree stump, strumming his acoustic guitar while woodland creatures and sprites dance and dart through his gorgeous and occasionally abrasive tunes. Tare's second solo LP is bewitching and ethereally nostalgic.
Similar to Animal Collective's 2000 debut, Tare's Eucalyptus brims with boundless creativity and rapturous eccentricity as he blends divergent elements of noise, folk, dream-pop and psychedelic-rock into a hypnotic bob and weave through the descending mist.
While the majority of this project exudes a pacifying touch, it would not be an Animal Collective side project if it did not possess its terrifying moments. "Lunch Out of Order Pt." and "DR aw one for J" are surreal and incredibly uncomfortable to listen to, while "Coral Lord" conjures up eeriness similar to a Lynchian sequence inside the Twin Peaks' Black Lodge.
While these moments are outright jarring, they manage to seamlessly fit into this 15-track mindbender.
Eucalyptus may keep listeners unfamiliar with the experimental charisma of Animal Collective at bay, but if they give it a chance, audiences may find themselves enraptured by Tare's artistry.
Follow writer Kyle Kohner at Twitter.com/kylejkohner.