Babymetal adds new twists to its kawaii metal formula on 'Metal Galaxy'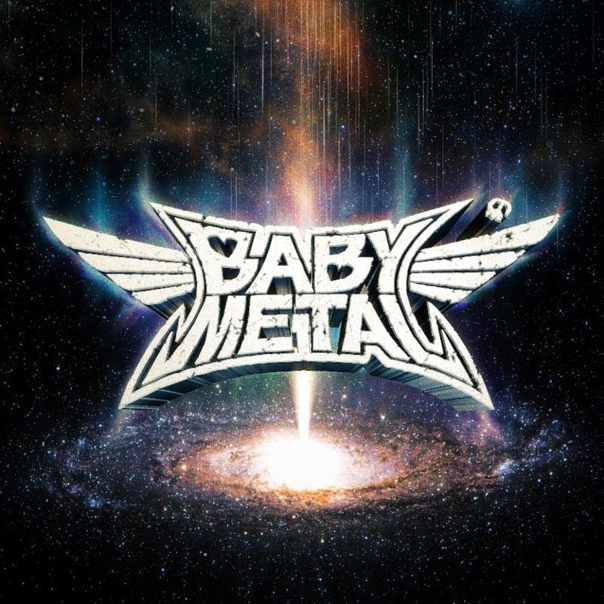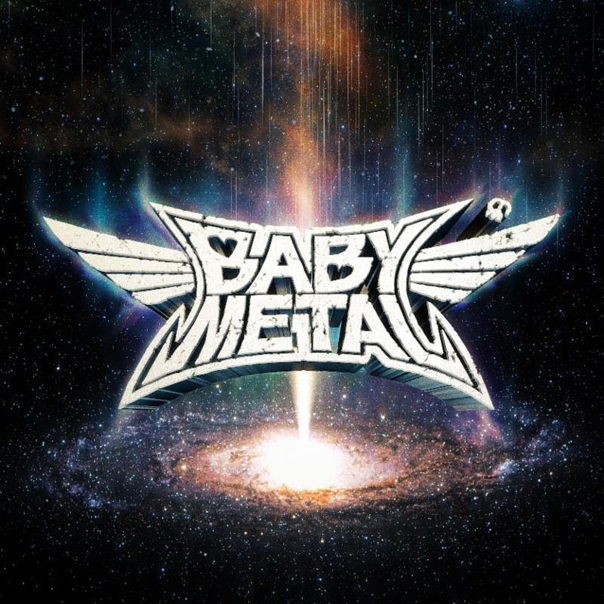 Babymetal, the kawaii metal pioneers who parlayed viral hits into international fame, already plays a mashup of seemingly incompatible genres, backing upbeat J-pop idol vocals with pure uncut power metal. With its third album, Metal Galaxy, the group expand that mashup premise even further to encompass just about every subgenre of metal you've ever heard and some you probably haven't.
Metal Galaxy
Babymetal
Cooking Vinyl, October 11
The core of Babymetal's style remains. It's still extremely polished J-pop. The backing band, a collection of session musicians known as the Kami Band, still absolutely shreds. Every single song is still catchy enough to get stuck in your head for weeks.
But right off the bat, the band starts broadening its horizons and appealing to its increasingly international audience. "DA DA DANCE" puts the J-pop up front, specifically the type of frenetic, uptempo J-pop you'd find in the expert section of the song menu of "Dance Dance Revolution." It also features a typically brilliant solo by Japanese guitar virtuoso Tak Matsumoto, something that's always welcome in any song.
The next track, "Elevator Girl," is the most American metal on the album, and not just because the lyrics are in English. It merges a traditional Babymetal chorus with verses that wouldn't feel out of place on a Halestorm album, which should prove to still-skeptical U.S. metalheads that despite being unconventional, Babymetal still has chops.
From there, we travel to India for "Shanti Shanti Shanti," a Bollywood-inspired song that stands out as a highlight of the album despite metal being, at best, the third-most prominent genre. Hopefully Bollywood metal, a genre that hasn't crossed the Pacific aside from New Delhi's Bloodywood, gets a boost in attention from Babymetal's sizable fanbase.
Then we go back across the Pacific, and back in time, for… pirate metal. If you've never heard of it you're certainly not alone; it's not exactly the biggest or most prominent subgenre in the metal scene, but "Oh! MAJINAI" leans into it hard and to great effect. Sabaton frontman Joakim Brodén lends his powerful, growling vocals to really sell the pirate vibe.
Despite the wild tonal and genre leaps, there's never a jarring feeling between songs, which is a trap many albums fall into when trying to explore multiple sounds. As it turns out, the secret is to not have any consistency to break; if you treat the album as a sonic charcuterie board from the start, establishing one or two threads of consistency but refusing to stay put otherwise, every twist and turn is fully expected in advance.
Oddly enough, the weakest points are where Babymetal sticks to its traditional formula. It's not that the formula is weak. Far from it. It's what got the band where it is. But the excursions to the weirder corners of metal culture are so much fun that you don't want to go home yet. There are so many subgenres of metal for them to explore and dissect that you hate for them to miss an opportunity to do another.
"IN THE NAME OF," for example, is an uncharacteristically dark song for the notoriously upbeat, positive Babymetal. Riddled with death metal growls and quasi-religious chants reminiscent of a Ghost song, it's as far from kawaii as you could possibly get. Kami Band and producer Kobametal had a tall task trying to make it work, but they pulled it off fantastically.
Likewise, "PA PA YA!!" is the rare rap metal song that doesn't sacrifice any metal to make the rap fit. In large part this is because of Thai rapper F.HERO, who sounds like DMX—if DMX was possessed by a demon. And that's a high compliment. F.HERO should be on every metal album from now on because his voice and style is perfect for the aesthetic.
If you have expectations for Metal Galaxy, they likely won't be met, because it's hard to expect anything like this album. But if you're willing to put your preconceptions aside and let yourself be taken on a tour of the metal galaxy, it's a brilliant—if often brilliantly weird—sampler of the breadth of metal as a genre, demonstrating the big tent that lets something as unconventional as Babymetal thrive.
Follow editor Daniel J. Willis at Twitter.com/BayAreaData.