Barry Gibb goes country on 'Greenfields: The Gibb Brothers Songbook, Vol. 1'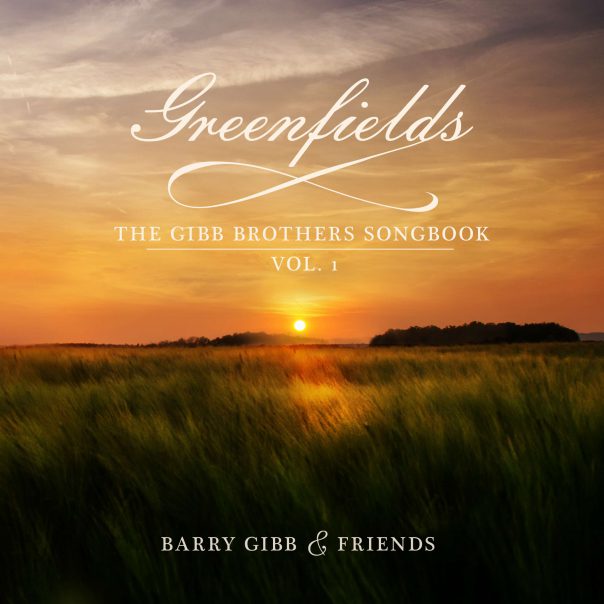 Most folks associate the Bee Gees with John Travolta's strut down gritty New York City sidewalks in the classic 1977 film "Saturday Night Fever." The famous falsetto of lead singer Barry Gibb flowed over disco dance floors in the late '70s on huge hits like "Staying Alive" and "Jive Talkin'." Despite Gibb's cosmopolitan success, the British musician now closing in on 75 years held a not-so-secret passion for American bluegrass and country music. Greenfields: The Gibb Brothers Songbook, Vol. 1, scratches his bucolic itch by way of a dozen renditions of his songs with a who's-who of country music including Dolly Parton, Sheryl Crow, Allison Krauss and Keith Urban.
Greenfields: The Gibb Brothers Songbook, Vol. 1
Barry Gibb
Capitol, Jan 8
7/10
There's a moment in almost every Hallmark movie when the film's selfish oaf sits down on a stump—often in a snowstorm—and ruminates over a montage of the kindness that's been shown to him before deciding to change his ways and become a better person. The gentle acoustic renditions of Gibb's classic hits on Greenfields deliver precisely the kind of musical balm that often scores these cinematic turning points. The songs are like musical Snuggies, which, when combined with chicken soup, can help blot out the emotional train wreck of the last year.
On the album's opener, "I've Gotta Get a Message to You," country megastar Keith Urban joins Barry Gibb in a delicate ballad that oozes with piano, gentle stabs of rhythm guitar and gauzy vocals. There are no sharp edges, twanging guitar solos or thundering drumming. Each musical element in the song is like a soft blanket listeners can wrap themselves in as rain plinks against their window and they sit sipping chamomile tea. The result is a somnambulatory stroll down a tear-streaked landscape of could've beens as Urban and Gibb sing, "Well I laughed but that didn't hurt/ And it's only her love that keeps me wearing this dirt."
Gibb is joined by America's patron saint of charity and goodness, Dolly Parton, who sings over fragile piano on "Words." The song's arrangement grows from the intro's sparse, fragile-sounding piano; adding drums and strings that augment but don't complicate the simple melody. "How to Mend a Broken Heart," from the Bee Gees 1971 album Trafalgar, begins with Gibb singing over an almost jazzy arrangement that includes drums played with brushes and tinkling piano.
Gibb is eventually joined by Sheryl Crow, in an amazing two-part harmony that drips sweetly from the speakers festooned with a schmaltzy orchestral string section that pushes the song's melancholia dangerously close to melodrama. The album's best moments come from a pair of hits, which are reimagined here as exquisite and delicate acoustic numbers. "How Deep is Your Love," which originally appeared on the soundtrack to "Saturday Night Fever," features Australian acoustic guitar virtuoso Tommy Emmanuel along with the American country quartet Little Big Town.
Emmanuel's dexterous acoustic rendition sidesteps the song's syrupy mawkishness with the understated guitar pyrotechnics of his playing. Even better is the album's reimagining of "Too Much Heaven," with country superstar Alison Krauss. The stripped-down and jazzy arrangement is buoyed by the incredible pairing of Gibb's and Krauss' voices. The beautiful, two-part harmony manages to be both wistful and inspiring at the same time. The song absolutely shimmers with gut-wrenching truth as the duo sings, "Nobody gets too much love anymore/ It's as high as a mountain/ And harder to climb."
Perhaps, as we wave goodbye to the dumpster fire that was 2020, Barry Gibb's latest album of collaborations is just what we need to have ourselves a good cry before steeling ourselves for whatever it is that 2021 has in store for us.
Follow writer David Gill at Twitter.com/songotaku and Instagram/songotaku.