ALBUM REVIEW: Bauhaus returns to the crypt on 'The Bela Session'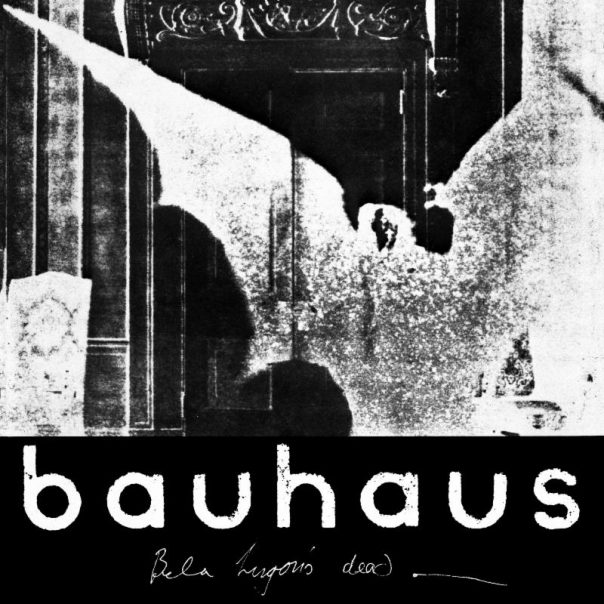 Since at least the time when an angsty adolescent Hamlet was hanging out in cemeteries talking to skulls, teens have been into death. In the late '80s, I dyed my hair black and listened to all kinds of morose music, probably to freak my parents out, or maybe it was my flair for the dramatic. Regardless, I spent those years as a vaguely masculine version of a Winona Ryder character in a Tim Burton movie, and Bauhaus was the altar at which I prayed. I even had a shrine in my bedroom where I burned candles, and prayed to frontman Peter Murphy that he would endow me with an even greater measure of grimness.
The Bela Session
Bauhaus
Stones Throw Records, Nov. 23
And nothing was grimmer than "Bela Lugosi's Dead," the band's first single and the song that launched the career of those four sallow British boys who met in school and named themselves after the starkly esoteric German art school founded by Walter Gropius, Bauhaus.
Almost 40 years later, the song still epitomizes the musical melancholia that became known as "goth." Now graying goths can return to the source of their sallowness via a new release of Bauhaus' first recording session way back in 1979. Who knows, maybe this album will even inspire a new generation of young bummers to discover black dye and hopelessness? 
The Bela Session opens with the band's first single. Clocking in at a little over nine-and-half minutes, "Bela Lugosi's Dead" has it all: a stark, minimal bass line, syncopated and processed drum sounds that seem to stutter and hiccup in the groove, the scratchy  processed guitar, and brooding and morbid lyricism—all delivered with an almost supernatural level of seriousness in an homage to one of the silver screen's most iconic vampires.
The rest of the album consists of four other songs, three previously unreleased, and one B-side, all originating in the band's first recording session.
"Some Faces," the album's second track, is a rough demo and resembles very little the polished sound Bauhaus developed on later albums. Sounding far more like T Rex or David Bowie, the song features a catchy chorus replete with backing vocals from the band, but it's nothing to write home about and it's easy to see why it was never released.
"Bite My Hand" was reworked and re-recorded as "Lagartija Nick" four years later. The simple rock song featuring scratchy guitar and a pummeling drum beat only hints at the the dark punkish sound the band would later perfect with its cover of T Rex's "Telegram Sam." The sloppy guitar at the song's outset suggests the youth and inexperience of the band.
The last two songs will be familiar to fans: "Harry" was released as a B-side and features the melanin-deficient band's attempt at reggae, which turns out better than you might imagine—even with perennially peaked Peter Murphy's attempt to be irie. Finally, "Boys" was re-recorded and eventually became the B-side for "Bela Lugosi's Dead." While this version is less polished, the track contains all the rock and roll pretension of the later iteration.
After listeners pilgrimage through nearly 10 minutes of "Bela Legosi's Dead," the remaining tracks move quickly, each clocking in at about three minutes. "Legosi" is the standout, so radically different from the other tracks; not just in duration but in the completeness of its vision. The song seems to have emerged on the two-inch recording tape fully formed, like Athena from Zeus' forehead.
The song still possesses all of its quixotic power, and demonstrates that a single song—hell, even a three-note bass line—can provide a trajectory for a band's entire career. It can influence generations of young people to spend more time in cemeteries. 
Follow writer David Gill at Twitter.com/songotaku.