REVIEW: Belle and Sebastian thank fans with 'What To Look for In Summer'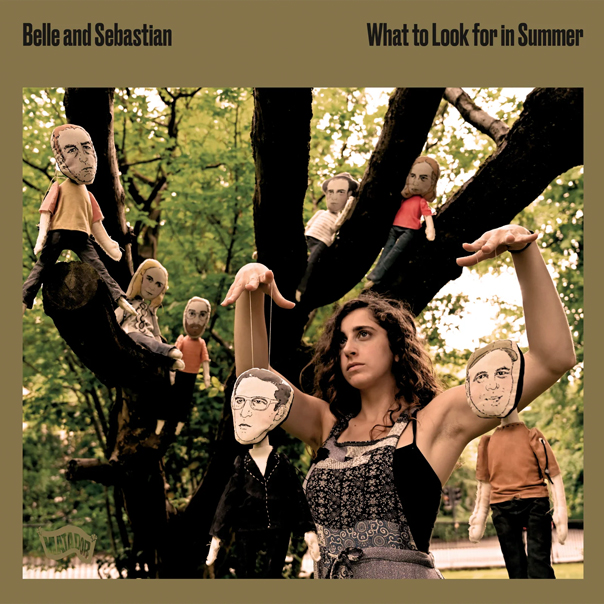 The secret to the long run of success that Belle and Sebastian have enjoyed seems to be finding whatever band leader Stuart Murdoch never thought they'd do and doing precisely that thing remarkably well.
What To Look for In Summer
Belle and Sebastian
Matador, Dec. 11
7/10
The band was never "supposed to be" more than a university student project, but then it was. It was never "supposed to" sell more than 1,000 copies of its debut album, Tiger Milk–famously hastily recorded live in three days–but those copies disappeared quickly and soon Belle and Sebastian were signing a record deal that they likely weren't supposed to sign as well. The rest is indie rock history. A string of beloved albums and EPs over 24 years, a fiercely loyal–yet tasteful–fanbase, and they've honed their beguiling live presence over the years to the point where they find themselves doing the ultimate thing they're not supposed to do: a double live album.
Murdoch reportedly polled fans on Twitter to learn whether they preferred live albums culled from one night, or the best bits from a series of gigs. The fans voted for the former, but even though Belle and Sebastian delivered the latter, this album is still a fan-centric experience. Compiled from highlights from a 2019 tour, What To Look for In Summer isn't a tidy collection of biggest hits or even their most frequently played live staples. By not favoring a specific album or era, the collection makes room for deeper cuts like "Little Lou, Ugly Jack, Prophet John." And that's a good thing, too, because when multi-instrumentalist Sarah Martin steps up to sing the part originally performed by Norah Jones on 2010's Write About Love, it's one of the best moments on the album.
It's clear that this group of performances were picked for specific reasons, and even if this isn't a document of a typical Belle and Sebastian setlist, it certainly highlights the band's strengths as a live act, primarily the chemistry between the members and the trust built with its audience over the years. Even when the band pushes against its comfort zone like on 2018 single "Poor Boy," it comes off effortlessly. Dave Magowan's syncopated bass line lays down a groove reminiscent of "Another One Bites The Dust" so convincingly that you don't even blink at the fact that this is Belle and Sebastian dabbling in disco.
Drummer Richard Colburn's understated prowess breaks through multiple times as well. He many not be the first thing that comes to mind when people think about Belle and Sebastian, but he's the engine behind highlights like "Wrapped Up In Books" and especially on "We Were Beautiful," where his skittering breaks in the verses build the tension to set up the soaring chorus and horn stabs that turn into a technicolor moment where you can all but feel the heat from the house lights on your face.
The masterstroke of following that song from 2017 with "Seeing Other People," a song released over 20 years earlier, is a potent reminder of how consistent Bell and Sebastian have been over the decades. The pair of songs sound like they could have been released on the same album either 24 or two years ago. The musical universe of Belle and Sebastian is so singular, that it ultimately doesn't matter how old or new a song is. That gives the band–and the audience–freedom from the constraints of "just play the old stuff" vibes that send fans to the beer lines. 
Not all live album rules are shunned, however. Signature song "The Boy With The Arab Strap" is saved for the end of the album, and stretched beyond seven minutes to account for some ad-libs and stage invasions. And at a generous 23 tracks, there are a few songs that drag on the momentum like "Beyond The Sunrise," which plods along uncomfortably and is mired by some uncharacteristically flat harmonies. But those moments don't last long enough to make this collection any less enjoyable. Even if it's very much a fans-only affair, it's a charming overview of their career and live persona that might serve as a great jumping-on point for new fans, whether that's what it was supposed to do or not.
Follow Skott Bennett at Twitter.com/skottbennett.