ALBUM REVIEW: Ben Howard levitates on 'Collections From The Whiteout'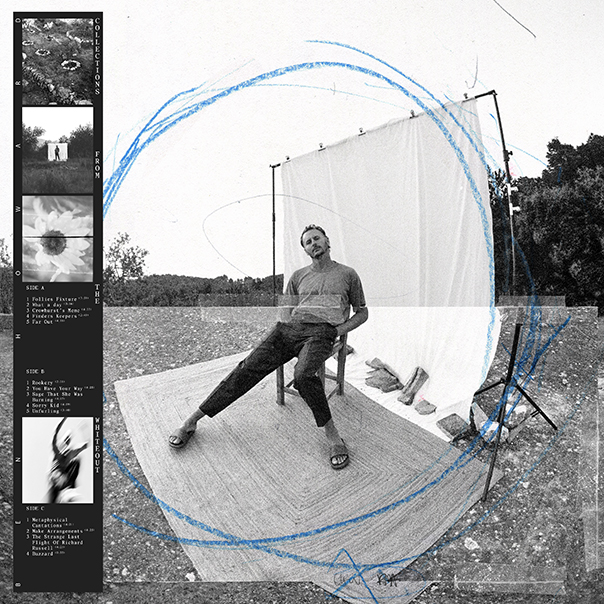 Ben Howard's newest album, Collections From The Whiteout, is an outstanding collection of songs. On the London native's fourth album, he explores both an introspective personal journey from the last few years and retells a series of absurd stories from which he drew inspiration. What results is a stunning set of minimalist yet diverse songs, working together to create the glistening feeling of springtime coming from a long, dark winter.
Collections From The Whiteout
Ben Howard
Republic, March 26
8/10
The album features bits of acoustic guitar, piano, electronic textures and synthesizers, effectively straddling the space between singer-songwriter and electro-folk. Produced by The National's Aaron Dessner (who just won the Grammy for Album of the Year for his role producing and co-writing Taylor Swift's Folklore), this album is less personal and more worldly than Howard's previous work. 
As on Swift's recent albums, Dessner helps Ben Howard find a way to blend both personal and observed stories while integrating musical elements of his previous three albums (including 2018's Noonday Dream). Playing like a refurbished film—both remastered yet still retro—the sound is intimate and poetic. Collections From The Whiteout is clean and seamless, flowing from one track to the other with cohesiveness and ease. 
"What a Day," the lead single, is a story of strained love with lyrics of broken mirrors, setting suns and wondering where the time has gone. It's lyrically sparse yet poetic and refined, his gentle voice and guitar playing light and airy over the song. "What a way to come around/ While I take you out, I take you walking/ Healing, mercy," he sings. Then on "Rookery," over a simple, solo guitar strum, Howard questions his decisions and motives when quarreling with a lover. "So hey, that's me, shooting at a 100-year-old rookery/ Oh look at me, the definition of futility," he sings, sounding undeniably British. The natural imagery, guitar picking and his singing paint a vivid image of loneliness and regret.  
Howard set out to write a concept album full of stories about other people, but ultimately found what he was writing unintentionally becoming personal. In "Sorry Kid," he tells the story of Anna Sorokin, the Russian sentenced to prison in the United States for posing as a wealthy socialite, only to run up several hundred thousand dollars of debt. He speaks to her directly through the mid-tempo track highlighted by a fuzzy electronic beat and light guitar strum. He encourages her to keep the money, jewels and notoriety. In "The Strange Last Flight of Richard Russell," he tells of Russell, a Seattle-Tacoma airport employee who stole a plane and crashed an hour later into an island, killing himself. Howard rewrites the narrative, saving Russell and asking whoever finds him, to simply send him back home. 
A string of standout songs supports the second half of the album. There's "Sage That She Was Burning," opening with a distorted beat and faded keyboard, a sense of emotional dissonance kicking in as the beat picks up. He tells of losing life to dreams, struggles of addiction and calling for help when no one is around. On "Metaphysical Cantations," he longs for a lover far from grasp. Reaching across whatever it may be—oceans, time zones or even decades—he apologizes for his past, trying to raise himself back to his lover. "I'm working on turning me around/ Lifting me out here to be the one who causes affectations," he sings, calling for her attention.
Ben Howard concludes Collections From The Whiteout with "Buzzard," a mere minute-long, eloquently composed finale. The country-tinged song's single verse is best summarized in a line: "I'm a fast talker, quick talker, dreamer." That highlights the songwriting and production skills Howard levied and layered throughout the album. He's crafted an album full of breath and flight, one that begs to be listened to.
Follow Domenic Strazzabosco at Twitter.com/domenicstrazz and Instagram.com/domenicstrazz.