ALBUM REVEW: Bent Knee 'know what they mean' with new LP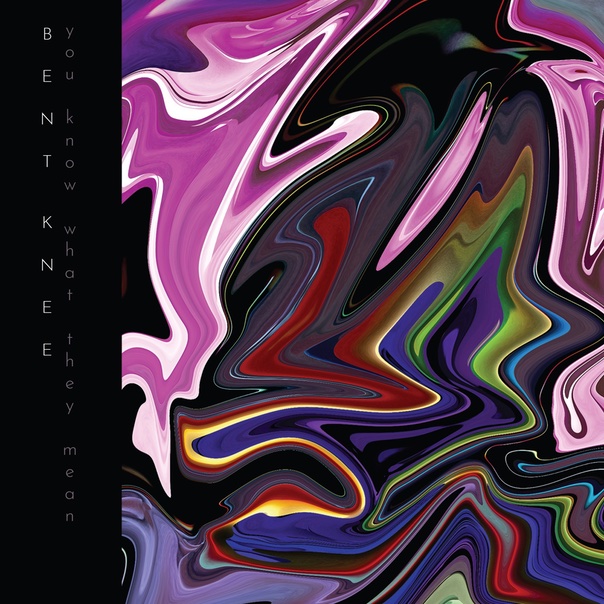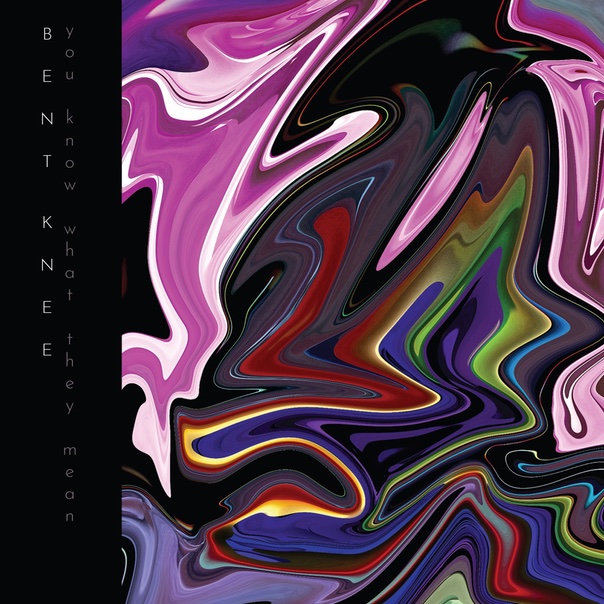 If a band remotely associated with pop tours with The Dillinger Escape Plan, something special is going on. Boston's Bent Knee has indeed honed a colorful style. The band has carved out a singular spot in modern rock, holding heavy prog rock, baroque pop and even industrial music together with incredible singing. You Know What They Mean comes is Bent Knee's fifth album in 10 years, and proves the band will only continue to do what it does best.
You Know What They Mean
Bent Knee
InsideOutMusic/Sony, Oct. 11
Intro track "Lansing" starts things off with a gritty recording of the band's live banter. It's an apt introduction to an intimate album, which "Bone Rage" kicks off with blown-out tom-toms and screaming feedback. It then locks into a riff straight out of '90s Seattle. Courtney Swain reinstates herself as one of rock most slept-on vocalists, combining the melodic intuition of Kate Bush with the ferocious range and intensity of LP. In the case of "Bone Range" it adds up to a combination of Rush, Melvins and The Dead Weather, but this album's palette only expands from here.
Like a heavier version of Tropical F Storm, Bent Knee incorporates electronics into its sound without watering anything down. Violinist Chris Baum provides a foil to the mechanical effects that start "Give Us the Gold," transitioning from odd sound collages to a neoclassical take on garage rock. Similarly, "Catch Light" juggles power pop and sludgy shoegaze over a simple drum loop. Such ornaments provide variety without sacrificing flow or taste, mostly because Bent Knee's idea of flow and taste involves jerking listeners around.
"Hold Me In" sees drummer Gavin Wallace-Ailsworth inexplicably jump into a pulsing Afro-beat groove, over which Swain glides with silky affectation. The song's soaring half-time chorus distinguishes itself from the verse's bouncy groove, but "Cradle of Rocks" remains locked into a funky rhythm structure with glam metal riffs. It sounds absurd, but it's too well-executed to dismiss.
Bent Knee's history of creating art through adversity might explain the rage that boils over on "Egg Replacer" and "Lovemenot." The former jumps from meditative spookiness to blasting detuned guitars, while the latter juxtaposes crushing distortion over a lopsided groove. In both cases, Swain uses a full breadth of her mind-blowing chops and bravado. Bassist Jessica Kion and rhythm guitarist Vince Welch know when to break out those earth-shaking tones, but Bent Knee uses them as only one facet of its sound.
The delicate piano of "Bird Song" finds Swain embodying the song title with wistful melodies and expressive dynamics. She finds beauty in what she doesn't understand, mimicking the wordless melodies of nature and keeping her window open to the delicate and the obscure. The song becomes the emotional pinnacle of the album, standing out from the tumultuous experimentation that surrounds it.
"Lovell" functions like "Lansing" did at the beginning as the midpoint jam—as a reminder that these guys play these songs for real. Even on the trippy, enveloping ambiance of "Garbage Shark," Bent Knee retains believable chemistry. Swain contributes to the creepy aura like Chelsea Wolfe did on Abyss, ebbing and flowing with powerful dynamics. The grand, slow-burning crescendo at the heart of "Golden Hour" has a similar effect—though this is a point where the band's chain-pulling goes too far.
The song's sweeping modulations and beautiful vocal melodies gain speed and intensity to what could have been a cathartic arrival point, but the culminating phrase ends prematurely and upends the whole vibe to which the song built up. It's not unlike Bent Knee to almost troll listeners with its unorthodoxy, so an extreme curveball like this isn't accidental. Whether it works depends on whether you can embrace the weirdness.
"It Happens" closes You Know What They Mean strong with a groovy electro-acoustic indie rock number. Reverbed strings, multilayered beats and janky guitars drive the track to its halfway point, leaving the remaining two-and-a-half minutes to sink into ambient bliss. Just when you think you can predict Bent Knee, it defies your expectations in the best way. The band continues to fascinate in its eccentricity, but there are enough moments of exhilaration and accessibility to keep you along for the ride.
Follow editor Max Heilman at Twitter.com/madmaxx1995 and Instagram.com/maxlikessound.