ALBUM REVIEW: Beta Radio writes about the life its still trying to figure out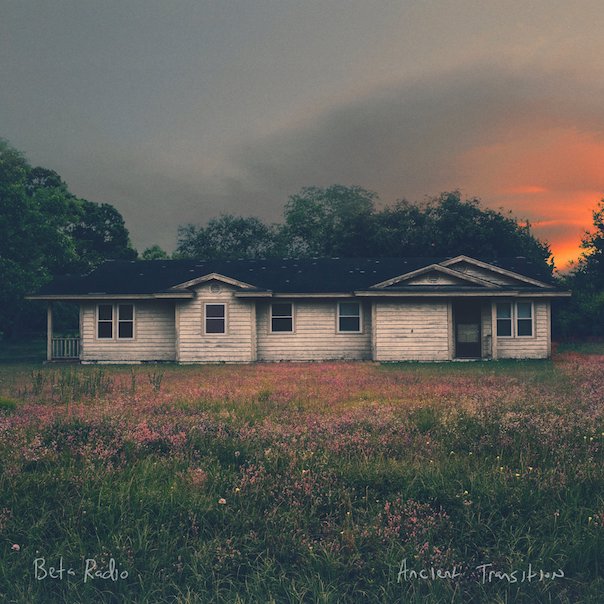 In the three years since Beta Radio's last album, the band has begun creating a name for itself in the alt-folk realm. Having recorded their first two records at  home, Ben Mabry and Brent Holloman moved into a proper studio in 2016 and started work on what would become Ancient Transitions. On this sweet, simple, 10-track offering, Beta Radio attempts to give listeners an authentic sense of home and belonging.
Ancient Transitions
Beta Radio
Sept. 14
From the first notes of "Tongue Tied," it's clear that Mabry and Holloman have their effectively simple compositions down to a science. The album opener becomes a love song lullaby through beautifully layering of military snare drums and peaceful acoustic fingerpicking. It's a perfect example of the minimalist indie folk sound that Beta Radio has been cultivating since its onset as a duo. "On Your Horizon," a lyrical submission to time, even adds a banjo to the duo's charming combination of instruments to create a melancholy ballad.
The album's powerfully nostalgic closing track, "Wasted," sees Beta Radio truly bring its passionate storytelling into the limelight. Mabry and Holloman sing the tale of a someone searching for his place in the world. The protagonist searches for a place to call home over a clean, uncomplicated and welcoming piano melody. Similarly, "Realistic City Living" tells stories about unavoidable life experiences like love, loss and change. Through its warm guitar playing and violin embelishment, Beta Radio makes the song feel relatable because of its familiar sonics and tangible flow.
Mabry and Holloman also showcase their distinct voices, which themselves are deep-timbre instruments. They both lend themselves to the movement and energy of Ancient Transitions. The matter-of-fact lyricism of "All At Once I Saw It" centers on coming to terms with life's ups and downs. It does not seem to lend itself to banjos and acoustic guitar, but Beta Radio fills the dead space with deep, smooth vocals. The song proves just how musically involved the band can become. Even on a less instrumentally reliant track like "Sans Land," the vocalists' voices never feel out of place or inappropriate for the vibe.
Beta Radio continues to explore its folk roots with Ancient Transitions, building off its previous works while simultaneously feeling familiar and comfortable in its homey aura. If the band's lyricism and composition show anything, it's that the duo will only continue to solidify its place in folk music. Beta Radio shares incredibly raw stories of the life its still trying to figure out.
Follow writer Piper Westrom at Twitter.com/plwestrom.