ALBUM REVIEW: Big Sean tackles the collective experience of his home on 'Detroit 2'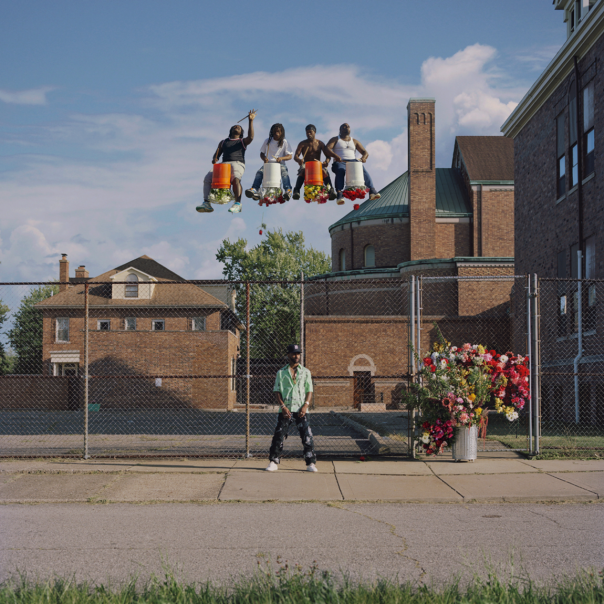 The city of Detroit personified as "the struggling artist" feels apt—especially when considering the number of incredibly talented and influential artists who have come from the Motor City that have faced hardships themselves. Big Sean addressed the topic in 2012 with Detroit and now follows that mixtape with full-length album Detroit 2—his first since 2017's I Decided—delivering a very methodical and personal album.
Detroit 2
Big Sean
GOOD Music/Def Jam Recordings, Sept. 4
7/10
Detroit is home to numerous hip-hop legends like Eminem, Royce da 5'9″, Proof, J Dilla and Danny Brown. Big Sean continues to stand as an icon amid many other shining stars, still maintaining his own distinctive spotlight. His connections within the larger music and entertainment scenes are on full display on the track listing with impressive guests like Dave Chapelle, Travis Scott, Erykah Badu and the late rapper Nipsey Hussle.
While the album's name might imply a focus on the character of the city, much of Detroit 2 is an introspective into the inner turmoil Big Sean has faced as a result of personal problems. "Lucky Me" and "Deep Reverence" each dive into his psyche. The former touches on his struggles with a public breakup with Jhené Aiko as well as his diagnosis with an unspecified heart condition, and the latter features a verse from Nipsey Hussle and examines the impact of his death and the loss of his unborn child.
The rumored feud between Big Sean and Kendrick Lamar is also laid to rest on "Deep Reverence," as the two spoke over the phone shortly after Hussle's passing. The somber tones carry on throughout as Sean expresses his ongoing battle with depression and anxiety from the culmination of these numerous stressors building up in his life.
This doesn't define the album in its entirety, however
The collective experiences are what truly define Detroit 2, which is exemplified through a series of interludes narrated by Dave Chappelle, Erykah Badu and Stevie Wonder. In each, the artists reflect on stories of their interactions with the city or how the city impacted their lives in one way or another. The album also features several guest appearances by Post Malone, Travis Scott and Young Thug.
Post Malone sings on "Wolves," which comes across as a more radio-friendly hit, while Young Thug appears on "Respect It" and Travis Scott on "Lithuania." Both of those unfortunately are easily forgotten amid an array of superior songs like "Everything That's Missing" and "Guard Your Heart." Both of those has a jazzy influence that is incredibly infectious. On "Guard Your Heart," Big Sean reflects on his difficult standing at the center of multiple conflicts in the music industry, particularly due to his involvement with Kanye West's label imprint GOOD Music. "Conflicted like bein' signed to Ye and managed by Jay/ Conflicted like bein' Pusha and Drake," Sean raps.
"Full Circle," which features Key Wane and Diddy, explores the cyclical nature between struggle and success. "Feed," by contrast, examines the kind of hunger spawned from struggle that largely informs the pursuit of that success. In maintaining this examination of excess of success, we get a guest verse from Lil Wayne—still carrying the energy that we saw him deliver with on The Carter V.
The album then arrives at it's most ambitious lineup yet, with 11 Detroit MCs each delivering killer verses on "Friday Night Cypher." While the likes of Eminem, Kash Doll, Body James and Drego come with powerful punches, the best verse easily goes to Royce da 5'9." He punches with a weight that few of his contemporaries can match here.
While Detroit 2 stands as a powerful statement on Big Sean's determination and tenacity, much of the album can feel a bit bogged down at times. Some songs tonally like "Body Language" and "Lithuania" don't fit within the larger scope of the material. However, Big Sean still maintains his significance as an integral part of Motor City as he manages to strike a great balance between hard-hitting tracks for the whip, as well as more sentimental and contemplative numbers.
Follow editor Tim Hoffman at Twitter.com/hipsterp0tamus.