ALBUM REVIEW: Birdy matures with her broken 'Young Heart'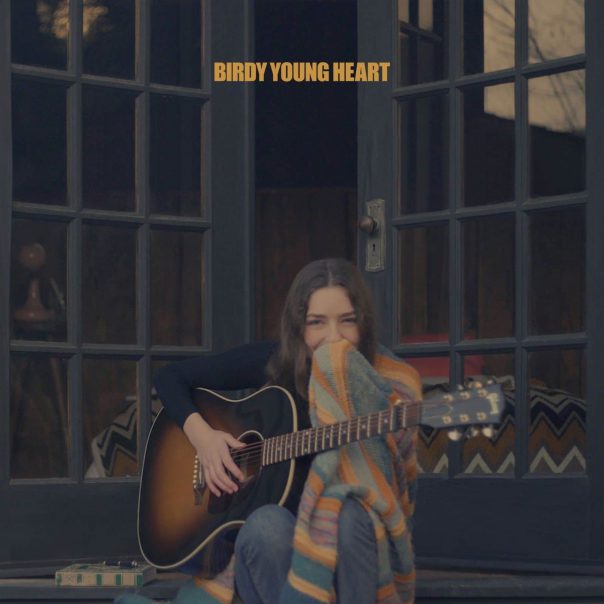 It's hard to believe Birdy is only 24 because her voice and style have sounded so mature since an international breakthrough, an intimate cover of Bon Iver's "Skinny Love," nearly a decade ago. But on her newest album, Young Heart, British singer-songwriter Jasmine van den Bogaerde finds even more room to mature, with a new collection of eloquently composed, piano songs. Her fourth album, first full-length project since 2016's Beautiful Lies, breaks down what it feels like to have a young and broken heart, and the loneliness and solitude that follows.
Young Heart
Birdy
Atlantic, April 30
7/10
The album is long at nearly one hour, and filled with 16 piano-heavy songs. Some are refined and quite impressive, but others sound so stylistically similar to one other that they begin to blend as time adds up. It's hard to find anything that's really wrong with Young Heart, but a wider range of tempos or styles would have undoubtedly given the album a more widespread appeal. But hey, Birdy is excellent on the piano, the lyrics are eloquent and poetic, and this is likely exactly as she intended.
She begins with "The Witching Hour," a short interlude blended with clips of chirping birds; a sonic motif weaved throughout. This leads seamlessly into "Voyager," a piano- and guitar-led track, on which she leaves her lover late one night. "I know our days are numbered/ But you don't know that I feel like that/ You don't hear solitude calling me away," she sings. From here through the final tracks, the lyrics describe conflicted feelings of returning home or seeking adventure, accepting grief, and how love and loss unfortunately often work in tandem.
On "Deepest Lonely," a chanting clap opens the song as she sings of watching the rain and the city sleep during the witching hour. The song grows during the chorus as she describes gray rainclouds above her swelling full and the comforting hold of her lover. "Only you can hold me when I'm slippin' away/ Dancin' in the shadows of our sweet escape," she sings.
Other tracks that are able to distinctly find her voice include "Nobody Know Me Like You Do," where the titular lyric falls perfecting across a solo piano chord. "Chopin Waltz in A minor (Interlude)" feels like a rainy London afternoon—and rightfully so—is placed two-thirds of the way through. Continuing with nature sounds and birdsong, the waltz leads into the final five songs. "Evergreen" follows and is a folkier song, more drifting and organic than the others. "He wakes me quietly with a kiss that lingers like evergreen/ We drift so sweet with his eyes he speaks to me silently," she coos.
Tracks like "Little Blue," sung in a light whisper; "Celestial Dancers," long and haunting; or "River Song," which is breathy and is sprinkled with light guitar strums; make up the more lackluster parts of the album. It's not a lack of talent or bad songwriting, but the gloomy melancholic depiction of a young heart, that begins to feel repetitive.
Birdy concludes Young Heart with the title track, a six-minute ballad on which she blames her inability to commit to a lover on her heart's lack of experience. Her voice sounds more soulful and powerful than on the other tracks, where she keeps herself much more restrained. Picking up slightly in pace halfway through, the song is the ideal way to finish the album. "Told myself I was fine, I could keep holding on/ I tried but there's nowhere to hide anymore," she sings.
It's time for her broken heart to find freedom and fly again.
Follow Domenic Strazzabosco at Twitter.com/domenicstrazz and Instagram.com/domenicstrazz.