REVIEW: Black Thought lets it all out on 'Streams of Thought Vol 3: Cane & Able'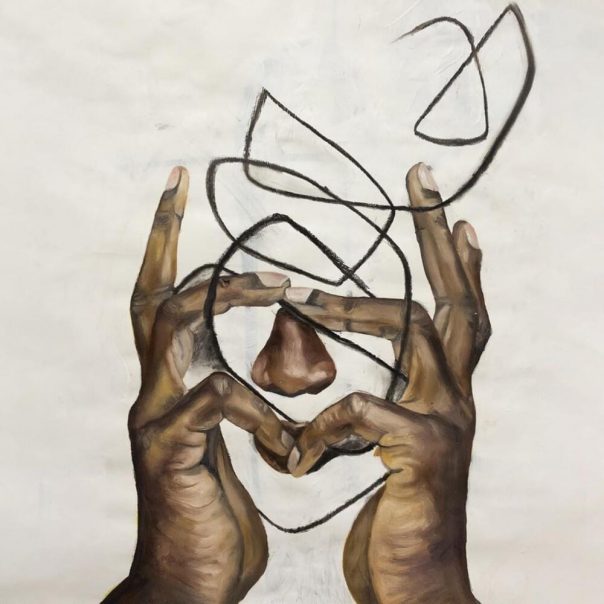 If you woke up in the Bay Area at some point last week you were probably greeted with dark red and orange skies as a result of the ongoing fires that are devastating the West Coast right now. People flocked to social media to share pictures of the hellscape, as #apocalypse2020 trended on Twitter. Who can honestly blame the masses? Since the beginning of the year the world has faced an onslaught of catastrophes. Disease, economic depression, civil unrest, state-sanctioned violence and environmental disasters are ongoing with no end in sight. The newest installment in the free-form and socially conscious series from the Roots cofounder Black Thought, Streams of Thought, taps into the deeply anguished sentiments many are feeling.
Streams of Thought Vol 3: Cane & Able
Black Thought
Human Re Sources
Oct. 16.
9/10
Streams of Thought Vol 3: Cane & Able opens on "I'm Not Crazy," with solemn piano chords driving the melody of the beat with sparse interjections of electric guitar riffs peppered throughout. Black Thought delivers a chopped-and-screwed verse that directly references the fires burning in California, following a sample of dialogue that cites Native American activist John Trudell. It sets the tone for much of the angst and anguish that's examined throughout the rest of the album. That song is followed by "State Prisoner," with its choir-led melody accompanied by garage-y drumming later transitioning into a piano melody. The track serves as a sort of war cry to bolster revolutionary attitude into us, the listeners.
"Good Morning" maintains this revolutionary perspective, embracing the concept of awakening to political consciousness. Fittingly, it features verses from Killer Mike of Run The Jewels and Pusha T. Rapper-producer Swizz Beatz provides a boisterous yet uneasy chorus, as Black Thought, Mike and Push all paint a dismal picture of life in America not only as it stands in the post COVID-19 world:
"It's mad last wishes/ Gas mask kisses/ The thin line between savants and savages/ Your life could depend on the laws of averages/ The difference between Black and white is mad privilege," Black Thought spits with conviction.
The subsequent track, "Magnificent," takes a bit of a breather from the heavier political content, for a more traditional braggadocios verse that highlights his status as one of the greatest MCs of all time. The verse explores his coming up as an artist from the streets to the stage, paired with a funky bass line and garage-y percussion with bubbling sounds perforating the surface of the instrumentation.
The album continues on with a brief interlude characterized with some muffled flute and snares on "Experience" before transitioning into "Quiet Trip." The song opens with a soft acoustic folk sampling before shifting gears drastically with abrasive percussion and a funky electric guitar riff. Black Thought raps about his musical growth, with bars shouting out fellow lyrical MC heavyweights Royce da 5'9″ and Cam'ron.
"Nature of the Beast" features a surreal synthetic beat with a bizarre squawking horn sound, as Black Thought raps about the rat race of life. "We Should Be Good" hosts a more traditional boom-bap beat, with the artist detailing the fallout of a lovers quarrel. It's one of the more intimate and vulnerable moments on the record.
ScHoolboy Q makes an appearance on "Steak Um"—sampling Dave Chappelle's Equanimity & The Bird Revelation— where the two deliver aggressive and intense verses. The album comes to its shining moment with "Thought vs Everybody," where Black Thought speaks on how dystopian the world has become as well as where people's priorities lie over a simple snare beat with some soft synthetic organ playing. He flexes his profound lyricism and insight, spitting, "Everything's obtuse, nothin' is obscene/ Another young life was lost on live stream/ Another great fell from grace in high esteem/ Then the clock struck 13, we in some kind of dream."
"Ghetto Boyz & Girls" starts with a soulful chorus beautifully paired with a somber subdued electric guitar melody, as Black Thought speaks on the difficulties of life in an impoverished neighborhood. Building on the previous track with the same melody—now carried by piano chords—he directly addresses his loved ones and how they drive him as an artist on "Fuel."
Streams of Thought Vol 3: Cane & Able feels like a concise summation of 2020. It taps into the shared pessimism and frustration we've been feeling. Yet the album feels inspiring in Black Thought's ability to concisely size up what feels like so much more than any one person can bear into a digestible work—which makes life feel a bit less intimidating because we have a clearer picture of what we're fighting for and against.
Follow editor Tim Hoffman at Twitter.com/hipsterp0tamus.