ALBUM REVIEW: Blanck Mass creates an infectious racket on 'Animated Violence Mild'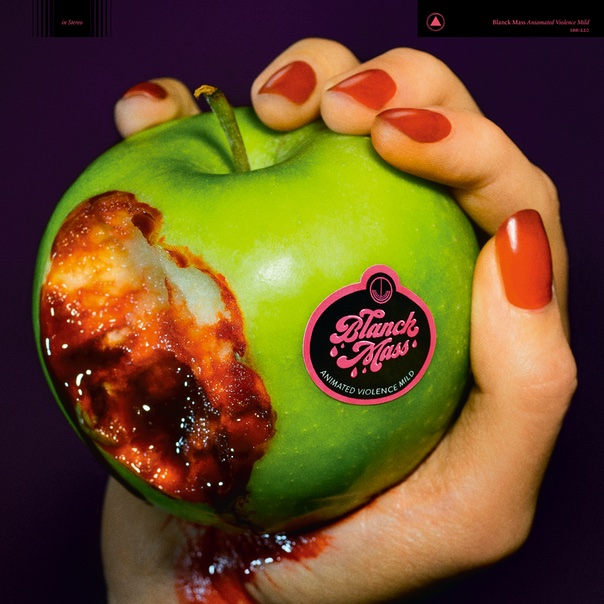 In the absence of the Fuck Buttons, one half of the experimental electronica duo has made a name for himself as Blanck Mass. Benjamin John Power's combination of drone, eletro-industrial and intelligent dance music quickly earned him attention beyond his home in Worcester, England.
Animated Violence Mild
Blanck Mass
Sacred Bones Records, Aug. 16
The project's balance of walls of harsh noise, relentless beats and infectious melodies work just as well on tour with Sigur Rós or in a rave club. On his most most recent single, "Odd Scene / Shit Luck," Power went to the Nth degree with a blast of digital hardcore—think Atari Teenage Riot meets Mysticum. Having flexed his brazen anger, Blanck Mass now uses it to fuel his fourth record. Though it abounds in cathartic intensity, Animated Violence Mild also becomes Blanck Mass' catchiest effort.
After a short intro of processed spoken-word samples, "Death Drop" provides the perfect mission's statement for the album. Its synth leads will stay in your head for days, yet the underlying harshness of the song only becomes more apparent. In fact, the album's artwork becomes emblematic of the music within—IDM and art-pop on the outside, industrial hardcore on the inside. The key factor is the fact these contrasting approaches naturally work in tandem with one another, with raspy screams complementing the techno rhythmic pulse.
The album's three singles show surprising diversity, considering the overwhelming volume. "House Vs. House" lays a foundation of vocal samples, punchy and heavily syncopated beat, and percussive vocal samples, but the song's hooks quickly become its driving force. There's even a semi-lyrical verse at the midpoint. Much like Sophie and Arca, Power uses bodacious eccentricity to service accessible motifs.
This holds true during the apocalyptic blast of "Love is a Parasite." Bookended by double-time break-beats, the bulk of the song bears some similarities to Health's Slaves of Fear, with seismic chords and distorted synths carrying soaring melodies and radio-friendly hooks. Even as black-metal-esque vocals enter at the overwhelming conclusion, the song remains both grating and exhilarating.
Complete with orchestra hits and trap-influenced hi-hats, "No Dice" melds a post-apocalyptic John Carpenter soundtrack with industrial hip-hop. This cut sees Power lean into the more textural aspects of his playing, preferring to develop an atmosphere rather than milk a dance melody. Still, his approach retains a directness unheard on previous albums. In fact, "Hush Money" brings pop oddballs like Kirin J. Callinan to mind with its melodic bravado—from its deliciously glossy synths to "My-Moment"-esque vocal cadence. This is not easy listening and demands the highest volumes available, but Power effectively molds the surging severity into surprisingly palatable doses of dystopian pop.
The drone-centered ambiance of early Blanck Mass takes the spotlight on "Creature/West Fuqua." Plunging into oceanic synths after a jump-scare beginning, the wall of sound fades to sprinkling harps and spacious vocal samples. The fact this track fits into the otherwise propelling album speaks to the coherence enabled by this album's consistent timbre. Animated Violence Mild dials the more expansive approach he took before into a calculated reservoir of blaring synth and drum tones. This allows him to differentiate himself with songwriting, not by simply changing his settings.
"Wings of Hate" closes out Animated Violence Mild by bolstering one of Blanck Mass's most compelling elements. Its emotive, droning melodic lines and massive bass lines carry the album to a rapturous close to an unrelenting dance-core attack. Although you can break down much of this album to simple synth lines and bashing beats, Power remains dedicated to filling every inch of sonic space with detailed samples and monolithic layerings.
Follow editor Max Heilman at Twitter.com/madmaxx1995 and Instagram.com/maxlikessound.