ALBUM REVIEW: Blink-182 finds maturity through evolution on 'NINE'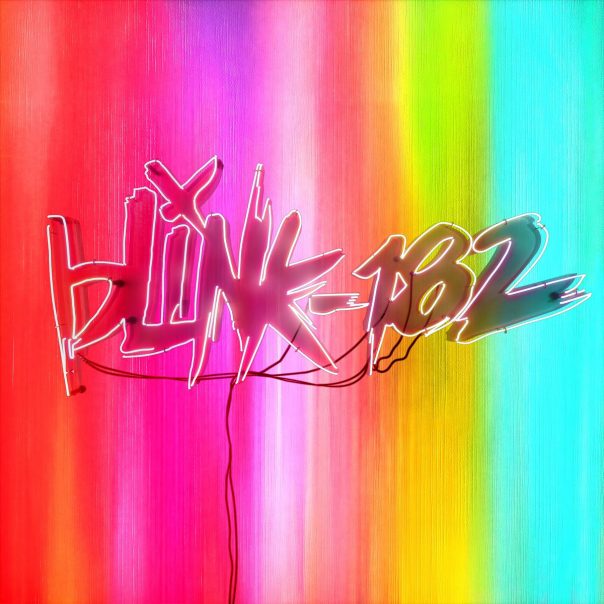 The title of Blink 182's newest album is slightly tongue-in-cheek and open to debate, as the band's official discography starting point is often questioned. Considering the band's 1994 demo Buddha as its first official studio release, diehard fans understand why the number is what it is. NINE builds on the foundation of 2016's California, as it's Blink 182's second album with Alkaline Trio's Matt Skiba handling guitar and vocals instead of founding member Tom DeLonge. The album pushes these pop-punk veterans to explore and mature. While Blink-182 maintains its trademark sound, this album also ventures into ska, pop and even the occasional acoustic influence.
Nine
Blink-182
Columbia, Sept. 20
"The First Time" introduces the album with amplifier buzzing and Travis Barker's impeccable drum intro. Skiba and Mark Hoppus then enter with heavy punk rock riffs. The two vocalists trade verses as Barker supplies a complex groove. Hoppus' deep monotone delivery matches well with Skiba's powerful upper register, a harmony that has improved as the new lineup continues to play and write together. It's difficult to separate the current incarnation from DeLonge's nasally hyper-enunciated delivery, but Skiba has found his own identity with the band.
Along with its sound, the band's lyrical message has also matured. "Happy Days" offer a glimpse of hope though a scourge of depression. "We faced all of our demons/ We chased all of our dreams and/ We don't know where it leads us/ We don't care at all," Hoppus sings.
"Darkside" offers a similar perspective as a fast-paced fist-pumping punk track that also includes alt-rock and atmospheric aspects. A number of the album's 15 tracks offer a lyrical reflection of days gone by, best represented in "Blame It On My Youth"—a biographical look back on the band's tumultuous past.
Hoppus and Skiba's vocal clarity is evident throughout the record, allowing the instruments to tone down the riffs and let the lyrical message shine through. That's not to say Blink-182's classic urgency isn't represented, like just under a minute into "Generational Divide."
Around the halfway point, the album takes an expansive turn. The mid-tempo alt-rock of "Run Away" features atmospheric guitar work and layered reverb on the vocals, with an infectious singalong chorus. The rise-and-fall dynamics of "Black Rain" showcases the band's impressive dynamic range, progressing from ethereal and dramatic verses to a danceable staccato chorus.
True to form, drummer Travis Barker's drumming is in top form. Long considered among the best in the game, Barker's rhythms are packed with complex patterns, but never lose their groove. Even on the most delicate of ballads, Barker tactfully places some dexterous rhythmic flourishes. He buoys the head-bobbing ska rocker "Pin the Grenade," making it one of NINE'S most infectious jams.
Blink-182 manages to blend the old and the new on songs like "Ransom," featuring modern rock verses, slight electronic flourishes and the speedy punk of the chorus. The introspective tone continues on "On Some Emo Shit," which lyrically chronicles broken relationships from a person with more experience than a starry-eyed pop-punk teenager. The album closes with the surprisingly emotive acoustic-electronic curveball "Remember To Forget Me."
NINE succeeds most notably by honoring the band's foundation while pressing forward to keep things fresh. When the band dials back, the results are just as effective as when it fires on all cylinders. The stylistic dichotomy never feels forced. This album is a mature showcase of what Blink-182 should sound like as the trio quickly approaches its third decade.
Follow writer Mike DeWald at Twitter.com/mike_dewald.