ALBUM REVIEW: Brian Eno scores points on latest compilation, 'Film Music 1976-2020'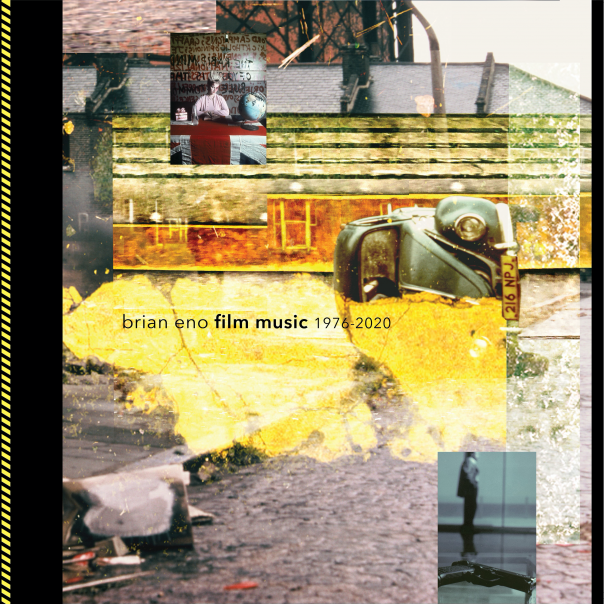 Unless you've been living underneath a sub-woofer for the last 40 years, you already know that Brian Eno is one of the most important figures in modern music—providing sonic sorcery as a producer for everyone from David Bowie to U2 to Coldplay, along with making some very cool albums of his own. But unless you're a film buff, you might not know that Eno has also deployed his trademark musical mellowness to a long list of movies, scoring soundtracks for everything from Michael Mann's 1995 heist film "Heat" to David Lynch's wrongly maligned sci-fi epic "Dune." Film Music 1976-2020—a new compilation of Eno's film work—collects a juicy smattering of his TV and cinema scores, and features seven previously unreleased tracks. The album's chill vibe offers a fantastic soundtrack for your daily activities, whether you're washing the dishes or snorkeling with dolphins in enchanted azure waters.
Film Music 1976-2020
Brian Eno
Universal, Nov. 13
8/10
Throughout the album, the music is understated and restrained— which makes sense as these pieces were composed to accentuate the action on the screen, not upstage it. The album's opener, "Top Boy (Theme)," features melodious clangs that sound like a cross between a xylophone and a steel drum. The haunting tune provides the theme music for a British TV crime series of the same name. The music grows as additional instruments join in, eventually human voices augment the simple pattern of clangs. But even as the music builds, the basic pattern remains the same. In fact, it's Eno's use of stasis and repetition that provides much of the music's power.
"Under," from Ralph Bakshi's 1992 hybrid animation-live-action fantasy"Cool World," is the only song on the album that features any vocal performance. The song percolates with heavy synthesized percussion as the slightly disembodied vocals of Brian Eno himself float over the top like strange clouds. The whole album has a vibe reminiscent of Mike Oldfield's instrumental classic "Tubular Bells," which was made famous in the 1973 horror classic "The Exorcist."
One album highlight is "Reasonable Question," which scores part of David Alvarado and Jason Sussberg's documentary set to be released in 2021, "We Are As Gods"— a film about The Whole Earth Catalog founder (and Eno's friend) Stewart Brand. Eno is also interviewed in the film. The track's gently echoing bells chime elegantly over enthusiastically programmed drums while rumbling bass thumps along sympathetically. Together, these musical elements create a sense of dynamic motion that is more understated on the rest of the album.
The album's closer, "An Ending (Ascent)" was composed for the 1989 moon-landing documentary "For All Mankind"—but the gentle and gauzy synth wash has also been used in Steven Soderbergh's 2000 film "Traffic," Danny Boyle's 2002 zombie flick "28 Days Later" and Miguel Arteta's 2017 dramedy "Beatriz at Dinner." The song was even featured in the opening ceremonies of the 2012 Olympics in London.
Film Music 1976-2020 serves as more evidence that Brian Eno's genius is expansive, and that the guy who teamed up with King Crimson's Robert Fripp for the rock combustion of "Baby's On Fire" in 1973, is equally at home among the serenity of minimalism. Like Eno's incredibly influential sound installation and 1978 album Music For Airports—which used tape loops and swathes of simple sounds to try to defuse the tense environment of the airport terminal—the snippets of scores collected on Eno's latest create huge, expansive soundscapes with minimal elements. So, if you're looking for some music to score your life and make you feel like you're living in a kelp forest or on the peak of a blustery mountain in Peru while you wait for your next Zoom session to start, Brian Eno has got you covered.
Follow writer David Gill at Twitter.com/songotaku and Instagram/songotaku.