ALBUM REVIEW: Bring Me the Horizon defies convention on 'amo'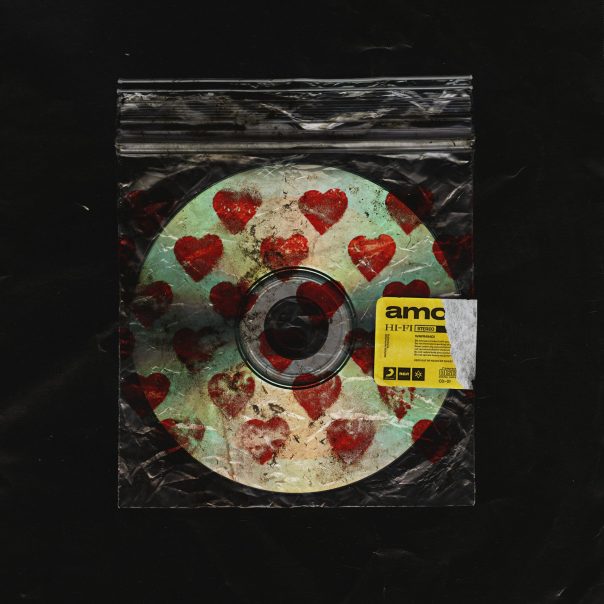 Sheffield's Bring Me The Horizon rose to prominence as one of hard rock and melatcore's premier acts. The band combines punishing instrumentals, soaring melodies and intensity. Over the course of its past five albums, Bring Me The Horizon's sound acquired more pop appeal but maintained some stylistic nods to its underground roots. It was 2015's That's The Spirit that presented a bigger change. The band experienced a seismic shift both personally and musically when frontman Oliver Sykes began rehab and got divorced. Sykes came out of the experience a changed man, maturing and again happily married. He's found a new outlook on life. Sykes used this new outlook as the lyrical basis on the band's new album, amo.
amo
Bring Me The Horizon
Sony Music, Jan. 25
Bring Me The Horizon experienced a dramatic stylistic makeover. After growing increasingly disillusioned with aspects of heavy rock music, the band created its most musically diverse album. Amo's direction stems from Sykes' frustration with the criticism he and his band faced from metalcore gatekeepers any time BMTH's sound deviated from the 2000s template. In some ways, amo mirrors Linkin Park's mainstream shift with its One More Light album, but on a much more dramatic scope.
The album's opening track, "I'm Sorry If You Feel Something," sends a message to those not ready to accept the band's new sound as Sykes sings, "Don't be afraid to wonder/ Don't be afraid to be scared." The song begins stark and spacious with a simple synth line and vocoded singing from Sykes before an upbeat loop takes it home.
"Mantra" is the track that most closely resembles the old sound, with booming guitars, punchy drumming and Sykes screaming. The difference this time is around is the newfound focus on accessible melodies, a singalong chorus and electronic flourish on the bridge. The album pushes what might seem like a turn to form farther into the unknown with the surprising "Nihilist Blues," featuring alt-pop artist Grimes. The song goes full Europop through a pulsing groove and a synthetic crescendo into a club-ready chorus.
"In The Dark" is another electropop-meets-rock cut, but brings a blues-influenced groove to support an undeniably infectious chorus. "Wonderful Life" brings back rock instrumentation with a harrowing contribution from Cradle of Filth vocalist Dani Filth. The song tackles Sykes' darkest moments of drug addiction as he sings, "No one cares if I'm dead or alive." The new production hardly feels tacky as interlude "Ouch" showcases a complex beat featuring piano, synths and compressed vocals.
"Medicine" has a fresh sound with a sound influenced by by '80s pop and a hint of Chainsmokers. Sykes sings about coming out the other side of his struggles  and into a more positive place. Though it features bigger riffs, the unrelenting "Sugar" still sports one of the catchier singable choruses on the album.
Amo takes another hard left turn on "Why You Gotta Kick Me When I'm Down," a faster song with brooding synth overtones and Sykes' staccato vocal. The tracklist then allows another instrumental segue through the atmospheric samples of "Fresh Bruises."
Peppy and positive ballad "Mother Tongues" provides a last surprise. Fans of Suicide Season would find this iteration of Bring Me the Horizon almost unrecognizable, but its execution remains convincing. "Heavy Metal" begins with blood-boiling rock before dropping into an instrumental beatbox breakdown alongside Razhel from The Roots. The album ends with "I Don't Know What to Say," a symphonic rocker that expands the musical spectrum of amo one last time before tightly wrapping it up.
Bring Me the Horizon's latest album will obviously be polarizing, but the band is clearly unafraid to push beyond genre boundaries. Amo is an unflinching and personal record that engages and surprises listeners throughout its entertaining ride.
Follow writer Mike DeWald at Twitter.com/mike_dewald.