ALBUM REVIEW: Broods tame the pop monster on third LP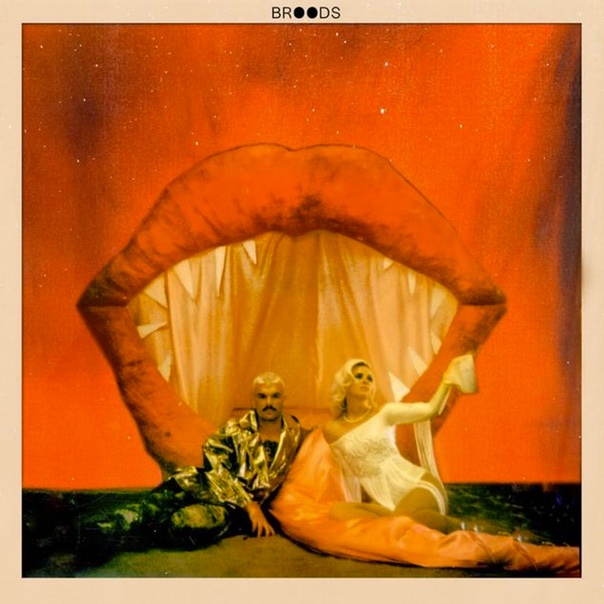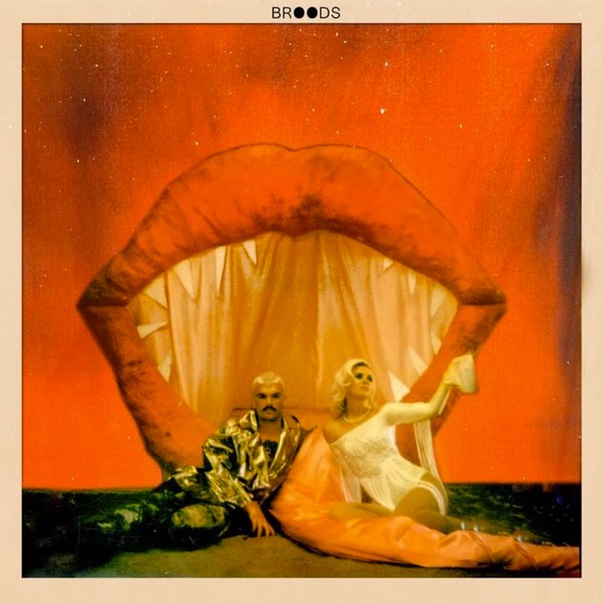 Though siblings Caleb and Georgia Nott have played music together since childhood, the past five years have seen them make waves in the synth-pop scene as Broods. With two LPs and an EP, choice cuts like "Bridges" and "Heartlines" have driven the duo to the top of the charts in their home country of New Zealand. Worldwide growth topped by an opening stint with Taylor Swift on her Reputation Stadium Tour—along with time spent pursuing separate projects—has informed Broods' third LP. Don't Feed The Pop Monster indulges in the bigger, more boisterous recesses of their music.
Don't Feed the Pop Monster
Broods
Neon Gold/Atlantic Records, Feb. 1
Where Broods' older material centered on ethereal, moody atmospheres, Don't Feed the Pop Monster comes ready for festivals and arenas. The singles immediately spotlight this increased scope. The distant ambience and simple drum loops that start "Peach" give way to resounding piano chords, as Caleb Nott's overdriven drums usher in Georgia Nott's brilliant chorus melody. Her unmistakable voice finds a pocket in the disco-meets-Destiny's-Child romp "Hospitalized." Roland TR-808 drops and punchy four-on-the-floor percussion drive this cut's agile bass arpeggiations, hinting at the instrument's newfound prominence in the duo's sound.
"Falling Apart" introduces vocoder processing to Georgia Nott's dense vocal harmonies, striking a balance between powerful sub-bass with glittering chimes. Her voice remains prevalent in the panoramic dynamics of "Everything Goes Wow." United guitar and keyboard chords follow drums and bass from muted clave rhythms to vibrant syncopation and a boisterous duet between distorted vocoder scatting and a fuzzed-out guitar. If it wasn't clear already, Don't Feed the Pop Monster is a pervasively diverse outing. What keeps it from becoming a disjointed mess is the duo's familial chemistry and effortless chops.
Opener "Sucker" and "Dust" sum up how Broods tactfully deals their hand throughout the album. The former's rapid-fire synth line and the latter's alt-rock guitar chords may as well have been from different bands, if not for the a unifying array of texture and vibrant energy. Such unpredictable changes in style would hardly have worked within the minimalist framework of the past, but the evolving soundscapes and rhythmic support allow Don't Feed the Pop Monster to spread its wings without leaving behind the charming melodies that got Broods where they are now.
The recorddoes contain two callbacks to their past sound, namely "Why Do You Believe In Me," with its intimate singing, sparse beat and ambiguous progression. "To Belong" also takes a skeletal approach through staccato bass notes accented by funky rhythms. Both of these songs find their footing thanks to Georgia Nott's angelic, meticulous harmonies and powerful emotional presence. Even these minimalist arrangments maintain distinct instrumentation, maintaining interest by never letting any ideas repeat themselves.
Broods' lyrics and arrangements, while still not terribly complicated, stem from the zest for life both members experienced while writing the album. This is especially evident on "Everytime You Go," which foils melancholy lyrics about separation anxiety using a hasty Reggaeton beat, harmonies and keyboard lines. Even on "Old Dog," which features the only non-lyrical vocal refrain on the album, elevates its simple arrangement with meticulously layered ambiance and a genuinely fun atmosphere. Georgia Nott times her register jumps perfectly, taking what would normally be a small change from verse to chorus to exhilarating heights.
Don't Feed the Pop Monster's new aesthetics consistently avoids gimmicks. Caleb Nott's lead vocal debut on "Too Proud" sounds so natural that it takes a moment to register that he's breaking new ground. Its modern hip-hop production also obliterates any notions of nostalgic dependence, continuing to found the band's aesthetic on creating music they want to hear in the way they see fit.
Closer "Life After" lands the album in a dizzying aura of spiraling piano notes. The cloudy production almost sounds like it's being played on a broken record player, in contrast to the tight trap-like beat. Both members push their established form into continuously exciting territory. Whether their sound is entirely original or not becomes inconsequential as every song keeps hitting listeners at an altered—but equally gripping—angle.
Follow editor Max Heilman at Twitter.com/madmaxx1995 and Instagram.com/maxlikessound.