ALBUM REVIEW: Bruce Hornsby continues his legacy on 'Absolute Zero'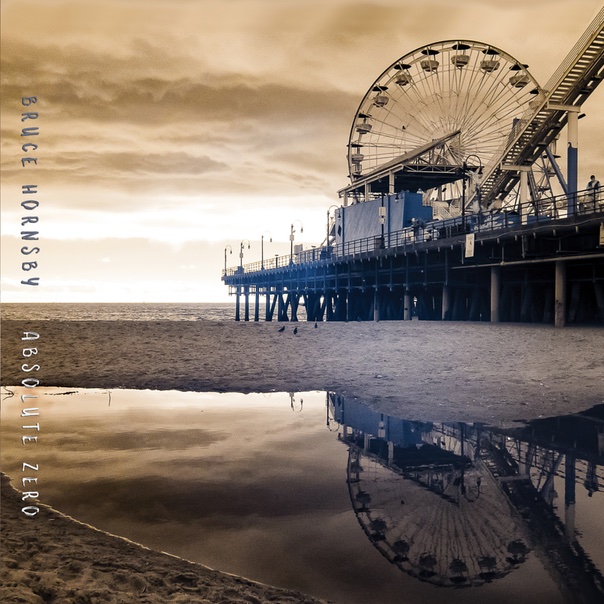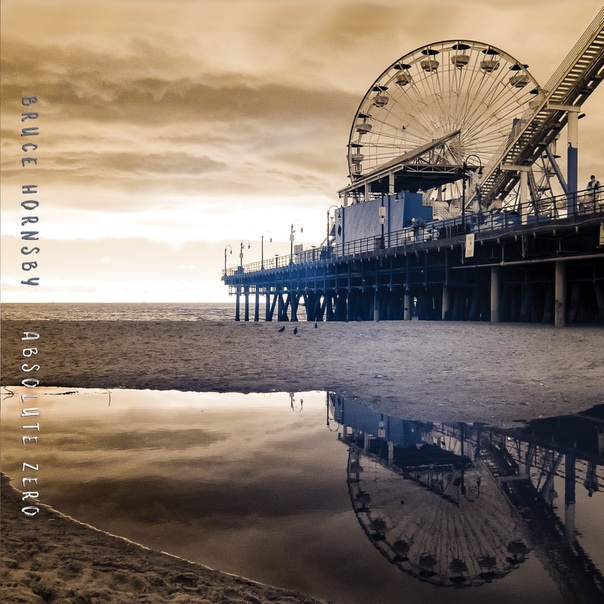 Since his Grammy-winning 1986 debut, The Way It Is, Virginia pianist Bruce Hornsby has ridden the line between a musician's musician and chart-topping songwriter. From his forays into bluegrass and gospel funk, to getting sampled by 2Pac and a stint in The Grateful Dead, Hornsby's taste matches his technicality. On his seventh solo LP—his 42nd counting collaborations and backing bands—he presents a rapturous chamber pop album. Complex and dynamic, yet folksy and emotive, Absolute Zero is the sound of a man whose musical ideas simply won't run dry.
Absolute Zero
Bruce Hornsby
Zappo Music, April 12
As one would expect, Hornsby cut no corners when choosing his band. The title track begins with jazz swing drums from the one and only Jack DeJohnette. His adaptable groove allows tranquil orchestration and grand piano chords to transition from free-flowing verses, while providing a solid backbeat for the bouncy chorus. Bon Iver frontman Justin Vernon and drummer Sean Carey hop on board for "Cast-Off," a heartfelt ballad about being brushed aside by a lover. Bright synth pads, flickering saxophone and a faintly gospel rhythm structure carried hopeful, yet melancholy harmonies: "I kinda ain't shit/ But I embrace it/ I can be OK."
While he always serves the song, Hornsby's prowess is on full display on cuts like "Fractals" and "Voyager One." The former begins almost like a Bach invention, with a continuous stream of staccato piano and composite percussion. At the midpoint, the band drops into a killer mid-tempo R&B groove, with meticulous accents and dynamics driving Bruce Hornsby's exhilarating vocal melodies. The latter uses a funky beat as the glue for a fiery bass solo and the cinematic textures of yMusic. His ability as an arranger and musician is compelling in its own right, but his ability to gel with others and cater to emotional impact is what makes his work so enduring.




The syncopated piano bass line and Latin-tinged drumming of "The Blinding Light of Dreams" takes on a straight-eighth jazz form. The constant flow of melodic and rhythmic ideas remains as calculated as it is impressionistic, brought to a head by a bombastic, meticulous drum solo. Even at their most dense, these songs still feel like they were played by real people.
The swaying balladry of "Meds" contrasts jammy psychedelia with symphonic rock, but the song never leaves its foundation in minimal folk. Similarly, descending piano lines in "Never In This House" remain rooted in '80s soft rock within swirling violins and even oboe. Hornsby uses these gorgeous textures as a vehicle for bittersweet lyrics, yearning for everlasting love while acknowledging its elusive nature.
Hornsby comes from a school of songwriting many would consider schmaltzy by modern standards, but this album sports palpable modernity. "White Noise" branches off from tinny-toned percussion to evolving vocal melodies and dynamic strings. Its timbre would fit nicely next to the likes of Sufjan Stevens or POLIÇA. "Echolocation" begins with atonal chimes and fat snare hits, finding a groove similar to Tom Waits' left-field material. Twangy acoustic guitar brings it a more wholesome Americana feel, but it's plodding beat still carries underlying details like pizzicato violin. Hornsby's expressive melodicism and palatable lyricism imparts eccentricity as well as timeless appeal.




Absolute Zero ends with the dramatically jubilant "Take You There (Misty)." Co-written by The Grateful Dead's Robert Hunter. Hornsby's singing can come off almost improvisational, but still fall in line with instrumental flourishes. The concluding jam is a fitting conclusion to album full of vibrant color, vamping on an arresting progression as the volume reaches critical mass and cathartically dissipates for the final piano notes. Hornsby is the kind of player who makes evocative music as though it's as natural as breathing. Whether it's his 42nd work or his 420th, his compositional flair and passionate purity makes the album more than worthy of the belt it's under.
Follow editor Max Heilman at Twitter.com/madmaxx1995 and Instagram.com/maxlikessound.