REVIEW: Bruce Springsteen rocks while looking back on hopeful 'Letter to You'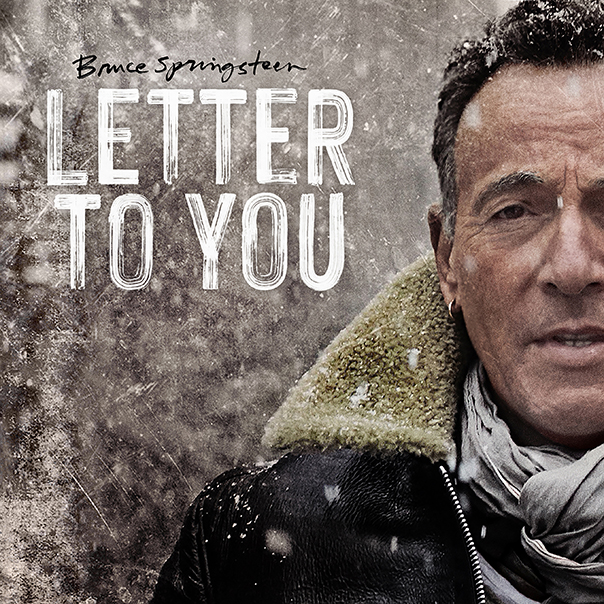 There's typically an inner dialogue happening when serious Bruce Springsteen fans hear a new record the first time, especially one on which he unleashes the power of the E Street Band and its version of the wall of sound.
Letter To You
Bruce Springsteen
Columbia, Oct. 23
8/10
It goes something like: "Ooh, the Boss sounds gritty over that delicate piano. Something BIG is about to happen!"
"Nice dab of guitar, even better, a melody line, aaaand here come the drums and another big guitar, wrapped in bass. He's telling me a story. And THERE'S the sax; awesome. Oh—now they're all building toward something!"
"This has got to be the best song on the album!"
Except it's not, because the next one is better. That's the difference between an album and a collection of songs. Serious believers like Springsteen and his airtight gang of followers know how to keep crashing, pulling back, and crashing the waves of sound again and again, relentlessly like a musical tide with an ocean behind it.
Springsteen still makes albums, no matter how they're delivered. And he delivers on "Letter to You," even if it feels like the celebration is a bit muted.
It's not a top-5 Springsteen record; it lacks the pop and epic construction of the '70s catalog, nor does it tackle the moment like 2002's The Rising, which may disappoint some—me—hoping for the Boss to nuke 2020 and make everything all right.
Springsteen's Letter to You brims with reflection. This makes sense; he's 71. Two E Streeters from the prime lineup are no longer with us and it's been a seriously lousy year.
There's still rock to be rolled, of course. But there's also a lot of looking back.
The record opens acoustically thoughtful with "One Minute You're Here," on which Bruce Springsteen sounds nostalgic and even a bit romantic. Single "Letter to You" breaks the mood perfectly with that layered, dynamic and dramatic E-Street sound that has come to epitomize American rock and roll. "Burnin' Train" sounds like its title, with Springsteen's voice powerful in both execution and presence.
"Last Man Standing" really picks things up. Springsteen has said it's inspired by the death of George Theiss, one of his bandmates from his first group, the Castiles, leaving Springsteen as the only survivor. His vocal gives way to an equally expressive guitar lead, which gives way to well-placed sax lead the next time through. Springsteen has a way of projecting hope, even if he's focused on the past, as does "House of a Thousand Guitars," which is just well-crafted mid-tempo rock, with the typical sneaky simple-but-dramatic guitar lead that sticks in the brain.
Bruce Springsteen goes back to the Americana that so few can actually pull off on "Rainmaker," (which starts the "best song" inner debate). The dynamics are huge and well-placed, behind the Boss singing about the necessity of belief and the lengths to which we will go to get it.
"If I Was the Priest" is classic mid-tempo Springsteen, talking about love, hard work, Jesus and girls standing by water fountains. He still sounds like he means it, on the verge of shouting or maybe preaching the rock and roll word. He's still dedicated to hope and is the best storyteller in rock and roll history.
The record goes full, upbeat E Street on "Ghosts," with big chunky guitar and a proclamation that the past was great, but that the band is still here. This song will be great live–the band will smile a bit more and it'll be exactly why Springsteen makes us all feel so good about being alive. His Bob Dylan influence is obvious on "Song for Orphans," but Springsteen isn't so cynical. He comes by the comparison honestly and makes it his own.
Springsteen's letter to us ends with "I'll See You in My Dreams," a classically layered E Street send-off during which the Boss tells us "death is not the end" (and how more hopeful can someone be?). The road really has been long, he sings, and seemingly without end.
Hopefully he's not there yet.
Follow music critic Tony Hicks at Twitter.com/TonyBaloney1967.