ALBUM REVIEW: Bruce Springsteen shines bright on 'Western Stars'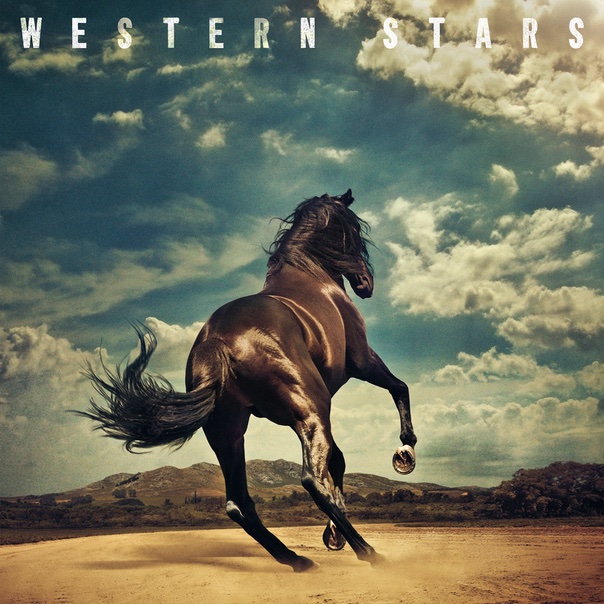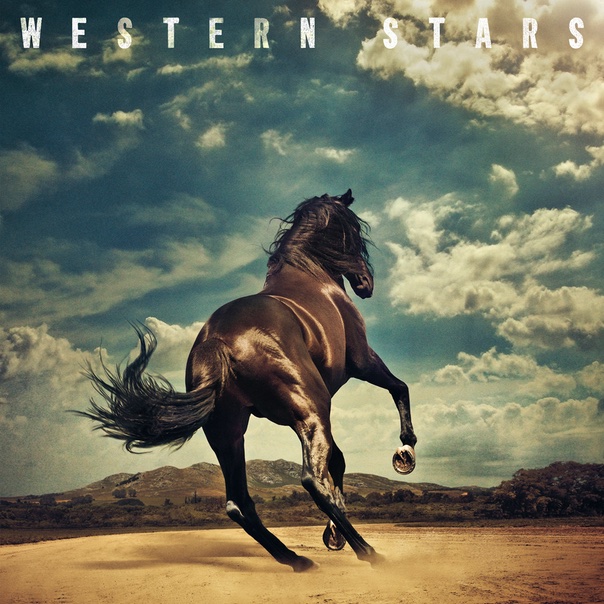 Bruce Springsteen is like a big brother to a whole generation of working class romantics. He's a role model for those just trying to find their own space to be exuberant despite being owned by bosses, coming from broken families, running from the cops and fighting the system. Now, on Western Stars—older, like many of those boomers who first found him—he seems satisfied with a life well traveled. The short of it is that this 19th LP is what Springsteen should sound like in 2019.
Western Stars
Bruce Springsteen
Columbia, June 14
There's a level of class and experience displayed on Western Stars that's only achievable through decades of playing good music with good musicians. There's a kind of tasteful, thematic nostalgia on songs like opening cut "Hitch Hikin.'" Throughout the album, the jazzy big band accompaniment of his early albums has been brushed into sweeping, pastoral orchestral arrangements that ride a line between the classic Springsteen fire and a new romantic contentment. This thematic and stylistic shift makes for what is arguably the best of his recent run of albums.
Western Stars doesn't rock as hard as 2007's Magic. It's also not as pointed as 2012's Wrecking Ball. But the more reserved material Springsteen presents this time around is more memorable and certainly fresher.
The solo violin playing on "The Wayfarer" is reminiscent of 2002's The Rising, but the rhythm is new for the Boss. The piano and string arrangements play off of each other in a way that wouldn't be out of place on a Joanna Newsom album. Passages like this give Western Stars an atmosphere akin to contemporary neo-folk artists like Newsom and Sun Kil Moon. But when the band kicks into high gear and the organ starts walking, it's still undeniably Springsteen.
In line with Springsteen's storied discography, Western Stars is thematically rich. At the start of the album, Springsteen's casts himself as characters based all over the country—from Hollywood to Montana, Nashville and Tucson. His characters are all just as alive as Wild Billy and Mary were on their respective songs. This time, they're all him and all in first person. Springsteen has lived many lives throughout his career, and they all seem to find some kind of resolution by the time the tearjerker "Moonlight Motel."
"I pulled a bottle of Jack out of a paper bag/ Poured one for me and one for you as well/ Then it was one more shot poured out onto the parking lot/ To the Moonlight Motel," he sings. As he pays tribute to the haven his road-weary characters have searched for, the song's vast heartland bliss draws the album to a close.
If Western Stars were Springsteen's last album, it'd be a perfect note to end on. In a sense, it ignores the constraints he's railed against on past albums. Springsteen's fire hasn't gone out, but on this album, he's more interested in expressing the solemn joy and the beatific heartbreak he's felt in the quiet moments between shows, albums, relationships and towns. The album is like a sunset over the desert, traversing the road that connects the dots of his life—he's still "Hitch Hikin'" along.
Follow reporter Josh Rosen at Twitter.com/tweetjoshrosen.