ALBUM REVIEW: Burner Herzog contains multitudes on 'Big Love'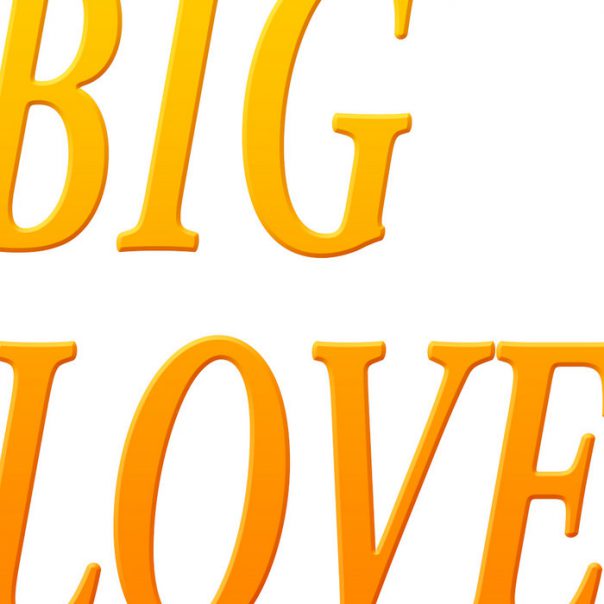 A lot of music nerds are like John Cusack's character in the 2000 film, "High Fidelity"—otaku geeks who click their tongues, critiquing and ranking the musical greats, all while possessing little to no musical chops of their own. Far rarer are musicians like Nirvana's Kurt Cobain and Wilco's Jeff Tweedy, who deploy an encyclopedic knowledge of music history in order to synthesize something new. Burner Herzog frontman Jasper Leach has spent the last decade as one of the Bay Area's most knowledgable and talented underground musicians—fronting an array of motley crews including The Myonics, Brasil and his latest project, Burner Herzog. I've been lucky enough to perform onstage and work in the studio with Leach, and I think Big Love—Burner Herzog's latest album—provides yet more evidence that all those years spent digging in old record crates are paying off for him.
Big Love
Burner Herzog
Paisley Shirt Records, Out now
8/10

Big Love has a definitive retro aesthetic. While there's a trace of the lo-fi Bay Area garage rock sound on some of the tracks, these songs feel like they were recorded in the dark and dank dungeons beneath Nellcôte—the rented French villa where The Rolling Stones recorded Exile on Main Street in the early '70s. The jangly electric guitar and harmonica on "Hard Times" comes across as both haphazard and timeless, like much of The Stones' output. Leach's voice conveys an ironic and avuncular lack of enthusiasm as he deadpans the chorus: "I can't wait for these hard times to begin." Later in the song, Leach's longtime collaborator Paul Korte unleashes a snarling guitar solo.
There are moments where the album feels almost like a curated exhibit, arraying Leach's legion of influences. But Leach keeps it fresh by recombining his musical antecedents while doggedly pursuing his own sound. The plodding no-wave bass line of "You and I" combines with noisy Sonic-Youth-style guitars and the herky-jerky rhythms of The Talking Heads to great effect. Eventually the song's stiff-legged groove breaks into a full-throttled punk rock stomp with Leach delivering lines like, "We ain't got time for the little things" with an indifferent intensity reminiscent of The Fall's Mark E. Smith.
Programmed percussion and cheesy synth sounds percolate with shiny, plastic '80s vibes on "Lucky Star." Leach is joined on vocals by Charlemagne Charmaine of Oakland's Enya-core outfit Primal Wound. "I Need Your Love" feels a bit like an older acoustic Wilco song. Leach manages to capture Tweedy's similarly earnest intimacy in his understated delivery of the lyrics.
The sonic alchemy meshes nicely on "Rubble" with the scratchy spy-guitars etching precise figures over drummer Brian Davy's solid drumbeat. The song manages to strut its stuff on a strange liminal dance floor equidistant between The B-52s and Gang of Four. "Big Man," the album's most ambitious musical number and its closing track, evolves epically from Leach's jazzy a capella vocals over plodding bass and clicking drumsticks to a sparse acoustic ballad before the arrangement grows with the addition of backing vocals, slide guitar and keys. The tune's slow build is masterfully paced. But then, in the final act, the extravagant cathedral of sound collapses into a maelstrom of trashy punk-rock.
It's a testament to the intensity with which our culture privileges sight over the other senses that there is no word like "visionary" to describe the musician who somehow imagines unique soundscapes and manages to transfer them onto magnetic tape or zeros and ones in a computer so that these sounds can be heard by others. It's a shame, really, because lots of music just sort of happens. With Big Love, you can't help but get the sense that a lot of thought went into the album, while at the same time admiring its reckless abandon.
Follow writer David Gill at Twitter.com/songotaku and Instagram/songotaku.