Car Seat Headrest unleashes a polarizing, exciting new era with 'Making a Door Less Open'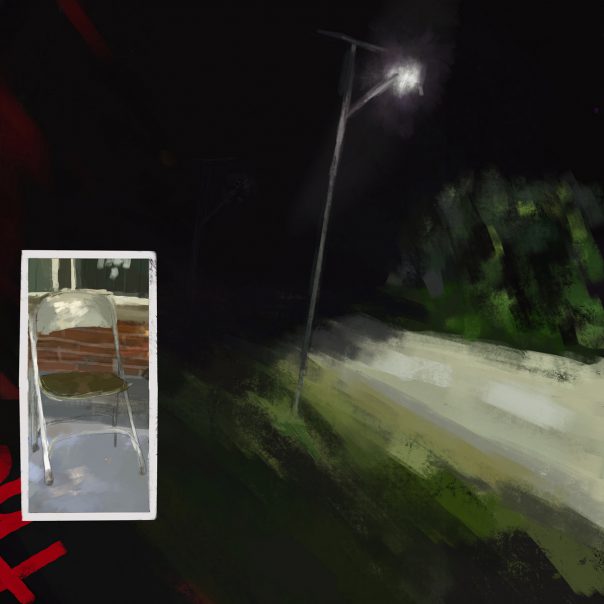 For a very short period of time, Will Toledo and Car Seat Headrest built a cult following into a fervent fanbase, and it's easy to see why. From albums like My Back Is Killing Me Baby to the esteemed, twice-released Twin Fantasy, Toledo has carved out a niche of super-infectious, albeit ultra-depressive lo-fi indie rock. Finding success in a style that sounds recorded in someone's bedroom—as most of Car Seat Headrest's records were—the idea of Toledo releasing anything other than that once seemed inconceivable. Enter the band's newest record, Making A Door Less Open, the second under the Matador label.
Making a Door Less Open
Car Seat Headrest
Matador Records, May 1
The time between Car Seat Headrest's latest and 2016's Teens of Denial has given the band ample opportunity to venture into different sounds. Forgoing the fuzz, the cracks and status of records past, Toledo—as any logical musician would do with more tools at his disposal—made a full turn from his legendary lo-fi blueprint. He opted for big production and big drumbeats, citing guitars and walls of synthesizers instead. With this sonic approach, Car Seat Headrest has tapped into being more of a "band" rather than the supporting parts behind Toledo.
This is most evident in the incredibly polarizing single "Hollywood." Featuring the shouty vocals of the band's drummer, Andrew Katz, the album's third single is an overproduced, rap-rock head-scratcher—albeit a fun one—that aims to take down the culture and elites of Tinseltown. With a simple guitar lead making it more divisive, "Hollywood" is the extroverted antithesis to everything fans love about the introverted band's past. On the internet, the track has been hilariously likened to a hardware store or car commercial. Jokes aside, the hate is a misplaced overreaction. The song is an enthralling showing of Car Seat Headrest having fun, being self-aware. And at best, it's an infectious cut with killer pop-rock elements. 
But the polarizing nature of bigger and bolder production doesn't stop at "Hollywood." Lead single "Can't Cool Me Down" isn't as contentious but is a fun, sprawling indietronica cut that ventures into different sonic avenues, all within five minutes. Led by an airy synth melody with a few other fun little keyboard moments peppered throughout, it possesses a danceable spirit yet carries a heavy, melancholic heart. "Schizophrenic dreamer/ Gotta rid that feeling / It tastes like lemon / Having trouble breathing/ Everything with me has got no feeling," Toledo sings on the pulsating synth number. The song exudes  anxiety about performing and about being true to oneself. 
Toledo has explained the story behind his timely gas mask-wearing alter-ego, Trait, by quoting the great Bob Dylan: "If someone's wearing a mask, he's gonna tell you the truth. … If he's not wearing a mask, it's highly unlikely." Though Dylan never wore a mask, Toledo uses it for various reasons, one of which he explains on "Can't Cool Me Down:" "I still get nervous being on stage with everybody looking at me."
Second single "Martin" is a brief deviation from the album's synth-pop atmosphere by offering a contrastingly warm and cheery jangle-pop anthem that'll stick with listeners. It's one of the more memorable moments on Making A Door Less Open. Depending on which album version you listen to—there are three, all sequenced and record to a different degree—the Digital and stream versions delve into EDM-inspired indietronica once more with "Deadlines (Thoughtful)." If Car Seat Headrest plans to fully fathom its leaning into synth music, it is moments like these that should inject hope into fans who are hesitant over the band's new direction. With Toledo's deadpan voice set perfectly against a thumping, digitized backdrop, "Deadlines (Thoughtful)" floors listeners' expectations for six minutes, from start to finish.
The long-winded, multidimensional electronic passages of "Can't Cool Me Down" and "Deadlines (Thoughtful") will faintly remind many of LCD Soundsytem, and if those two tracks fail to do so, "There Must Be More Than Blood" will do the trick. Though Toledo and company make their best LCD impression with vast swathes of synthetic beauty, there's a fuzzy, drawn-out core to the track that'll satiate fans' undying need for "old" Car Seat Headrest. Though the promise of the aforementioned tracks offers a tantalizing bandwagon to jump onto, some people will long for the raw energy felt on albums past. Diehard fans of the group will likely hold a similar sentiment after listening. If you set a song like 2013's "lawns" next to a track off the new album, like "Famous," it's hard not to bemoan the days where Toledo was the prolific Prince of lo-fi indie rock.
This isn't to say the essence of hearing Toledo trapped in his bedroom with just a guitar and his beautiful mind has been tossed out of that bedroom door. Toledo is still that "Nervous Young Inhuman" fans have grown to love and connect with over the past decade. It's just that he and his band has crossed into a realm of new and exciting sound. Even with its flaws, fans of Car  Seat Headrest shouldn't be so quick to judgment. They should view Making A Door Less Open as a stepping stone into a better and more realized Car Seat Headrest
Follow writer Kyle J. Kohner at Twitter.com/kylejkohner and Instagram.com/kylejkohner.