ALBUM REVIEW: Caribou explores musical immediacy on 'Suddenly'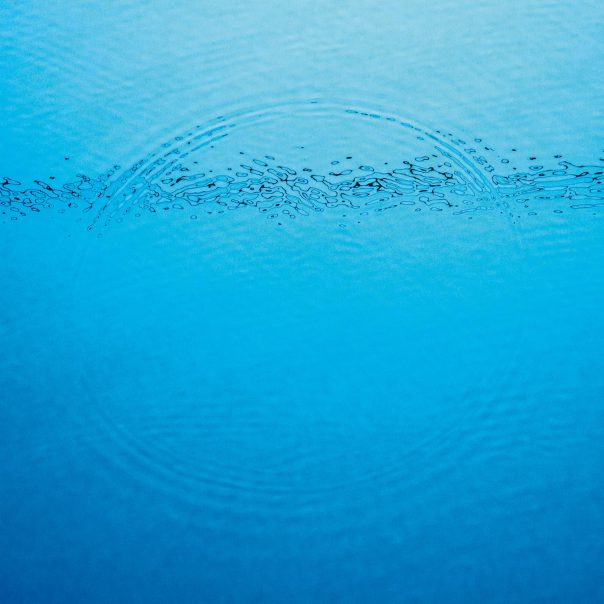 Dan Snaith, better known as Caribou, looked to distill his musical message following 2014's critically acclaimed Our Love. That album looked at the concept of love at its most macro level. Going into the creation of his seventh studio effort, Suddenly, Snaith aimed to put that concept under a microscope. He looked at his own life and tried to put himself in the shoes of the people closest to him, and worked to reflect that musically. The composer and musician also wanted to harness the immediacy of the moments that change life in an instant within the musical spectrum.
Suddenly
Caribou
Merge Records, Feb. 28
Suddenly is the first Caribou album that prominently features Snaith's vocals on nearly every track. The songs are precise, expansive and layered with an array of synths and sounds that range from the weird to the complex.
"Sister" opens the album as a pseudo intro track, clocking in at just over two minutes. Snaith sings over a sparse pitch-shifted synth. He takes an apologetic tone: "I'm promising you I'm changing/ You've had broken promises, I know."
Caribou then transitions into the cool, refined synth backbeat of "You and I," falling away into a chopped-up half-time stomp in the chorus before everything comes together by the end. It's that kind of immediacy that defines much of Snaith's work on Suddenly. Tracks shift and change in an instant, even when the listener might least expect it, morphing a song into something entirely different and bringing it back again.
"Sunny's Time" opens with a choppy and wavering piano sound before Snaith's reverberating vocals enter halfway through the track. A sampled hip-hop delivery carries the track the rest of the way before everything fades to the initial tripped-out choppiness of the initial piano. The musical wandering and exploration defines Suddenly, and it's an intriguing ride that left me wondering what's next. A choppy sampled vocal buoys the beat on "New Jade" as Snaith's vocal trance brings an expressive calm. The impressive part of Caribou's compositions are how they can often seem spacious and sparse but are actually built on a palette of rhythmic, synth and sample flourishes that create a lush landscape.
One of the album's best tracks, "Home," is built on contrasting styles—from a '90s hip-hop-influenced beat to strings, synths and keys. The song fulfills its promise of unexpected immediacy.
While the vocals are prominently mixed into the tracks, they are less the focal points of the tracks and act more like one of the many tools at Snaith's disposal to set the mood. "Lime" starts as a laid back beat-driven track before everything is stripped away and just an EQ-drenched drum pattern is left.
According to Snaith, another personal touch to the album was its title. His young daughter learned the word and began to say it constantly. Snaith's wife suggested it for the title. Snaith began to see the word showing up elsewhere in his life, and used that theme to define the album's musical immediacy. The track lengths vary from aptly named interlude"Filtered Grand Piano," clocking in at 53 seconds, all the way up to expansive closer "Cloud Song," at nearly nearly seven minutes.
"Never Come Back" and "Ravi" are the most danceable tracks on this album. The former courses with pulsing rhythms and synths. The latter provides Europop chopped beats and samples. "Like I Love" brings a clash of international styles, from jazz to Middle Eastern sounds, making for a diverse backdrop. "Magpie" grows from a quiet retro 8-bit-inspired sound into a fully atmospheric and ethereal territory.
The album's final track goes on a journey with Snaith singing over a variety of synths before the track opens up to an expansively layered close and everything falls away save for one lone wandering synth. It's a fitting end to album that provides a number of unpredictable twists and turns.
Follow writer Mike DeWald at Twitter.com/mike_dewald.