REVIEW: Celine Dion finds 'Courage' and all-star cast of collaborators on new LP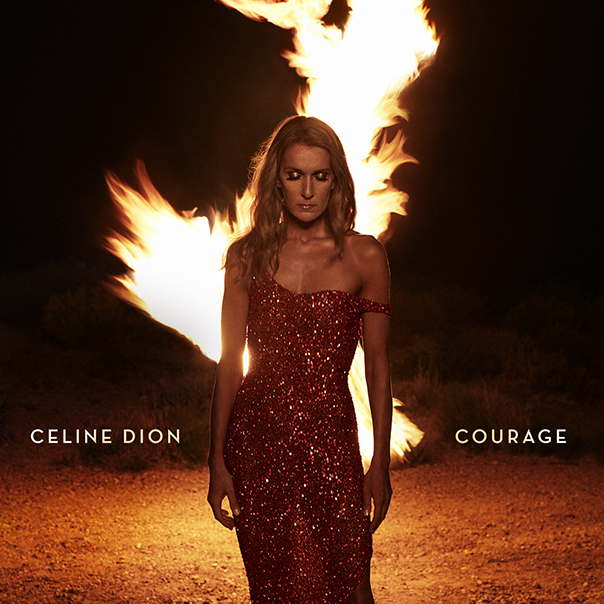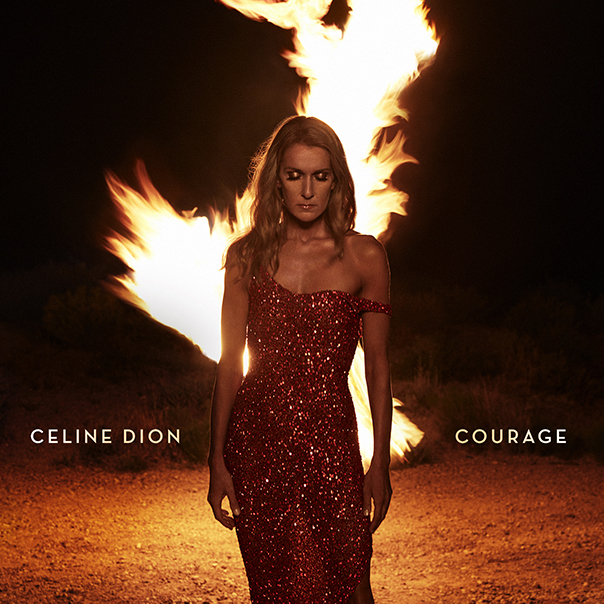 Since the '80s, Canadian artist Celine Dion has sold more than 250 million albums worldwide, making her the best-selling female artist of all time. The five-time Grammy winner (and 20-time Juno Award winner) is still best known, however, for the melodramatic "Titanic" ballad "My Heart Will Go On." But as her winking nod of a music video for "Ashes," from the 2018 soundtrack for "Deadpool 2" hinted, she was looking to mix things up. Courage, her first English-language album in six years, makes several strides to vanquish her image as only an adult contemporary artist.
Courage
Celine Dion
Columbia, Nov. 15
Thematically, Courage takes the 2016 death of Dion's husband and manager, Rene Angélil, head on. But it doesn't loiter in sad territory. It chronicles her efforts to move on, both in her life and profession. Lyrically, Dion wasn't involved in the writing of any of the songs, but the production credits read like an all-star lineup of contributors: Sia, Sam Smith, Skylar Grey, David Guetta, LP and a handful of others wrote the 16 tracks of the standard release and four additional songs on the deluxe edition. Sia sings backup on a couple of the songs. The album's title track was one of several penned by Stephan Moccio, who co-wrote Miley Cyrus' "Wrecking Ball" and has also worked with Dua Lipa and Ellie Goulding.
Dion's job, then, was to make those songs her own, and that becomes trickier with the directions in which she expands her sound.
The album kicks off with "Flying On My Own," a surprising club banger that Dion performed for the first time on the final night of her eight-year-residency in Las Vegas. Not surprisingly, the song was co-penned by Jörgen Elofsson, of famed Swedish pop writing house Cheiron Studios. But for Dion's fans it was most certainly a step outside her comfort zone. The synth-led track takes half a minute to build until a a drum track kicks in and a melodic surge creates a cathartic start as Dion sings, "I'm flying on my own (on the wings of your love)/ I'm free like an eagle … Sailing the winds of change."
Change is the key word, as the singer accepts her new chapter. The following cut, "Lovers Never Die," is an equally intriguing direction. The slinky James-Bond-esque lounge tune isn't a tale of heartbreak. Rather, it's a kiss-off statement: "You said that you're romantic, where's the romance in this?/ It's obvious that you're full of it," Dion sings the words of Carolina Liar's Johan Carlsson.
Following the more traditional weeper "Falling In Love Again," penned by Grey but interpreted as Dion announcing she's ready to love again; and the Guetta-written dark orchestral cut "Lying Down," which has more in common with "Lovers Never Die" with a story of a toxic relationship, the singer gets back on-message with the title track, "Courage." The song speaks for the rest of the album and is likely what longtime fans expect from Dion, with grief for the loss of her husband and a willingness of the 51-year-old to take the next steps.
Rather than getting bogged down in balladry, the album picks up the pace with "Imperfections." Over muted guitar-picking and major key synth riffs, Dion sings about loving herself and accepting her faults. The song was written by Ari Leff, better known as Lauv. On "Change My Mind," the songwriting of LP is ever-present in Celine Dion's throaty yell. The song was also co-written by Björn Yttling, who's worked with the likes of Chrissie Hynde, Primal Scream and Franz Ferdinand. His influence shows, in that "Imperfections" veers closer to rock music than any other track on the album.
"Say Yes" has Dion urging herself to let go of her pain and say yes to love once again: "Remember the good times/ Let go of the pain," she sings in a lower register. Both that song and the following "Nobody's Watching" were written primarily by Elofsson. The latter, a Latin rhythm of the guitar-led song provides another curveball, and it has Dion proclaim that she wants to find joy again: "I wanna sing like nobody's listening/ I wanna talk like nobody cares/ I wanna party like a belieber/ I wanna wear whatever I wear." Yes. There's a line about being a "belieber."
The second half of the album contains a few more standout moments, including the weeper "For The Lover That I Lost," co-penned by Sam Smith and Norwegian production duo Stargate. It seems they wrote the song specifically with Celine Dion in mind. Sia sings backing vocals on "Baby," which she cowrote with super-producer Greg Kurstin (Beck, Paul McCartney, Pink, Foo Fighters).
The tail end of the album includes a couple of unnecessary songs. That goes without taking into account the four additional tracks in the deluxe edition—though the pronounced Motown vibe of "How Did You Get Here" is sure to inspire some slow-dancing, and "Perfect Goodbye" seems like another song that was written with Dion's emotive side in mind. It's overtly melodramatic, but its placement as the album closer provides a fitting end for this phase of Dion's career.
Follow editor Roman Gokhman at Twitter.com/RomiTheWriter.