REVIEW: Cheap Trick reliably efficient on 'In Another World'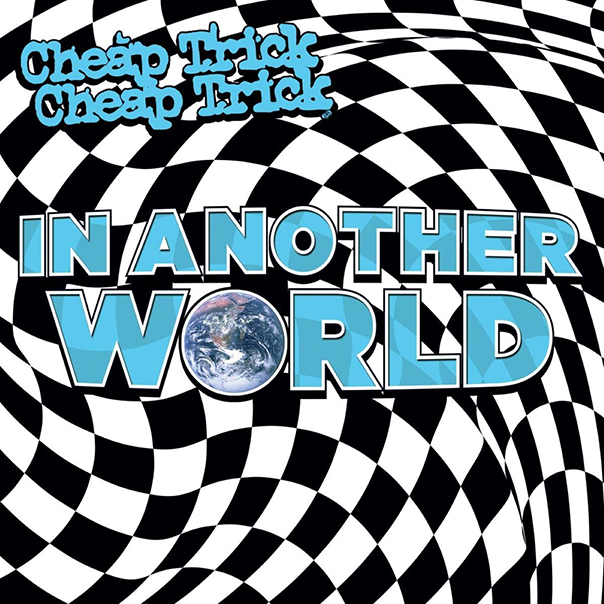 Who's going to tell history's most enduring and endearing power pop band it can't make records anymore? Not me.
In Another World
Cheap Trick
BMG, April 9
6/10
Cheap Trick has been releasing albums since the year Jimmy Carter took over for Gerald Ford. Their latest, In Another World, is their 20th. That's four of five careers in regular band years, and their first studio effort since 2017.
Knowing that, how does one judge a record from a band whose musical engine, guitarist Rick Nielsen, is 72 years old? On a curve, to be sure. Realistically, In Another World is … respectable. It sounds like Cheap Trick, a band that will never voluntarily quit.
It's also fair to judge them favorably to records made by other bands also getting Social Security, even those in the Rock and Roll Hall of Fame, of which Cheap Trick has been a member since 2016.
Cheap Trick will likely never make a great record again. But they still sound like Cheap Trick. These guys play about 150 shows a year when there's no pandemic slowing them down and mailing one in isn't really within the realm of their possibilities.
The band hasn't made a classic record since around the time their touring drummer, 40-year-old Daxx Nielsen (Rick's son), entered the world. But they almost always make good records, with In Another World falling into the acceptable zone. The energy is still there, the dedication to the craft of writing Beatlesque power-pop songs is still there, and the elder Nielsen's guitar tone still sounds like it could chip rust off an old battleship.
And, unlike most of the band's 1970s and 80s contemporaries, Robin Zander's voice hasn't lost much, if anything. A fair comparison might be to late-career Kevin Costner. Was he always that good at his job and people didn't really get it because he was better looking than us?
Opener "Here Comes the Summer" was a standalone single released in 2018. It's bright and it sets a tone (if you haven't noticed, there's a big feeling out there that better things are coming, so kicking off a new record this way makes sense). "Quit Waking Me" has a bit of a pop twist or two that's not planet-altering, but still sends things a little sideways as Cheap Trick typically likes to.
The third song, semi-ballad "Another World," hits the typical Beatle chords, always a warm fallback the band earned honestly (John Lennon had members back him up on demos for 1980's Double Fantasy). Zander makes "Boys and Girls Rock N Roll" and "The Party," two otherwise fairly unremarkable songs, into being listenable. "Final Days" rocks steady like a modern "Need Your Love," with a bit of a mismatched chorus, for which Nielson makes up with grit.
"So It Goes" is the first song worth repeated listening; a nice, evocative ballad that Zander again makes so much better by just showing up. The same is true for next song "Light Up the Fire," during which Nielsen layers the volume and pounds listeners' ears. The thoughtful "Passing Through" sounds like it's trying to go back to '80s mega-hit "The Flame," without the big hook (but it's not bad, either).
By this point, one starts wondering if the 13-song record could've been eight or nine songs long instead. "Here's Looking at You" has some of that busy riffing Nielsen has always delivered so well, even if it feels a bit incomplete. The same goes for the following cut, "Another World." "I'll See You Again" is another mid-tempo placeholder that's not bad for background, but won't be confused for anything on Dream Police. The band ends with a great idea, covering Lennon's "Gimmie Some Truth."
If this is Cheap Trick's last record, it's not a bad effort. But anything else at this point might simply be redundant.
Follow music critic Tony Hicks at Twitter.com/TonyBaloney1967.