ALBUM REVIEW: Childhood gets its groove on Universal High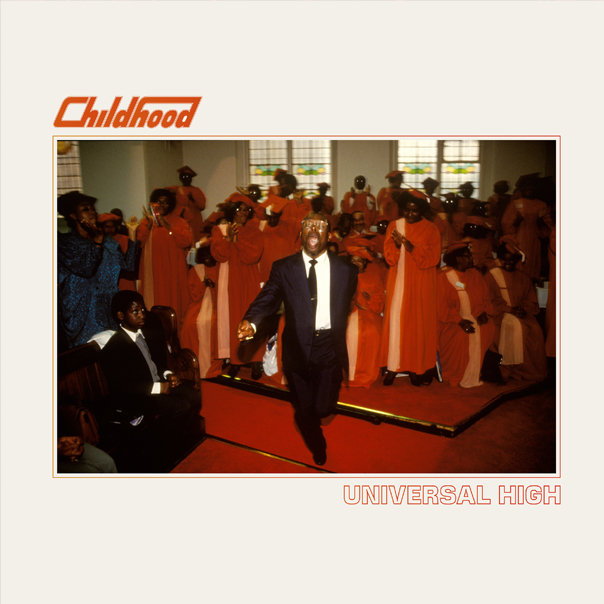 Change is part of childhood, and that's just what the British psychedelic band Childhood has done on its new album, Universal High.
Universal High
Childhood
July 21
The quintet, lead by Ben Romans-Hopcraft, had gained an underground following after touring the U.K. in 2011. A couple of psych-pop singles in the following couple of years showed the group's talent and influences: the music of the late '60s and early '70s. Listening to its 2014 debut, you could hear everyone from the Beatles to the Byrds.
But Universal High changes everything. From the first synth on the first song, "A.M.D," the album is a funkadelic, smooth ode to the soul of the '70s. Almost every song here feels like a lost Curtis Mayfield gem.
"A.M.D.," "Californian Light" and "Cameo" are must-hears, and likely the grooviest songs that I've heard in years. In fact, I dare you to try and find three consecutive  funkier songs together on an album. They set a beautiful tone for the rest of the record. The beauty of Universal High is that it consists of a grouping of modern tracks with a classic feel and no clichés.
Later, when the band slows down the pace a little, Romans-Hopcraft and co. give a taste of the '70s' and and '80s' The Brothers Johnson. The sound is still mixed with Childhood's more psychedelic roots, but the songs still have a funk feel. This is evident on "Nothing Ever Seems Right." If the song was a drink it would be an Old Fashioned, because it's the perfect mix of sugar and bitters.
Universal High is a very nice surprise, as many times when artists change sounds, they hurt the overall art. Childhood, and Romans-Hopcraft, however, found a way to improve Childhood's sound. Romans-Hopecrafts' voice is perfectly made to sing soul and funk, but it still allows the band to find its own unique backing sound.
Follow reporter Shane Johnson at Twitter.com/shanejohnson14 and Instagram.com/thehurra.