REVIEW: Chris Baio explores doom, joy and kindness on 'Dead Hand Control'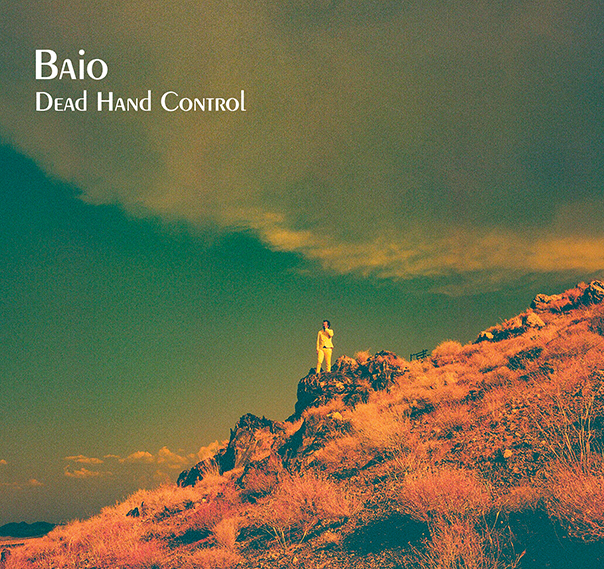 For many who lived through the nuclear fear of the 1980s, these past few years may have felt like the first real societal existential crisis since that era. While nuclear annihilation might not be at the top of the list of 2021 worries, pandemics, society in upheaval and crumbling institutions can lead to some stressful navel-gazing. What can we do in the face of all of this? Songwriter-producer (and Vampire Weekend bassist) Chris Baio has some thoughts about it on his third album, Dead Hand Control.
Dead Hand Control
Chris Baio
Glassnote, Jan. 29
8/10
This isn't Baio's first body of work to focus on world event worries. He wrote 2017's Man Of the World in the wake of Donald Trump's election and the Brexit vote. Four years later, concerns have intensified and he's said he's been obsessing over heavy topics like death, wills and nuclear war.
Despite the subject matter, this is not a dark and gloomy album. Instead, Baio focuses on how we treat one another in such stressful, uncertain times. When things are bleak and there's little we can do to control the world around us, kindness and joy can be radical acts. We can be there for each other, we can find joy in music. This is an album of upbeat, danceable pop, and that joy is obvious throughout.
Many of the songs focus on offering support to the people in our lives. "If you need a hand, I'd love to give you mine," Baio sings on "Take It From Me." And on "Never Never Never:" "If you let me stick around, I will never let you down." The lyrics are generally simple, but it's difficult to begrudge that on an album that wants to provide a bit of balm in a bad time.
The title is partially taken from a rumored Soviet missile system (Dead Hand) designed to bring ruin to America; and partially a legal strategy regarding one's will. The dread of nuclear war is not the only 1980s reference found within the tracks. Dead Hand Control bounces from short, catchy pop songs to longer dance tracks, many with musical callbacks to the days of Reagan-era alt-pop.
"Never Never Never" has a guitar that sounds an awful lot like Johnny Marr's work with The Smiths, and "O.M.W." (co-written by Ezra Koenig) has a keyboard riff that could be an homage to Yaz's "Only You." Not dissimilar to some of Vampire Weekend's earlier songs, there's a very short line of connection to the Talking Heads with "Endless Me, Endlessly."
As catchy and fun as some of the songs are, the album's highlights are its longer tracks: "Dead Hand" with its heavy dance beat, "Caisse Noire" with its laid-back groove, and the lovely "O.M.W." The latter cut ends the album with a joyful wordless chorus that calls back to the ending of the title track. It's a fitting way to open and close the album, and speaks to the joy inherent in music itself.
We worry about the state of the world and wonder if we should just lie down and wait for the end. We also worry about the people in our lives and try and figure out how we can be there for them. We can try to be kind and extend grace. We can connect through music. There are few things better for the soul than kindness and music, so why not make someone's day by sharing Dead Hand Control with them?
Follow Alicia Kamenick at Twitter.com/corianderstem.