ALBUM REVIEW: Chromeo's Head Over Heels is long on talent and short on ideas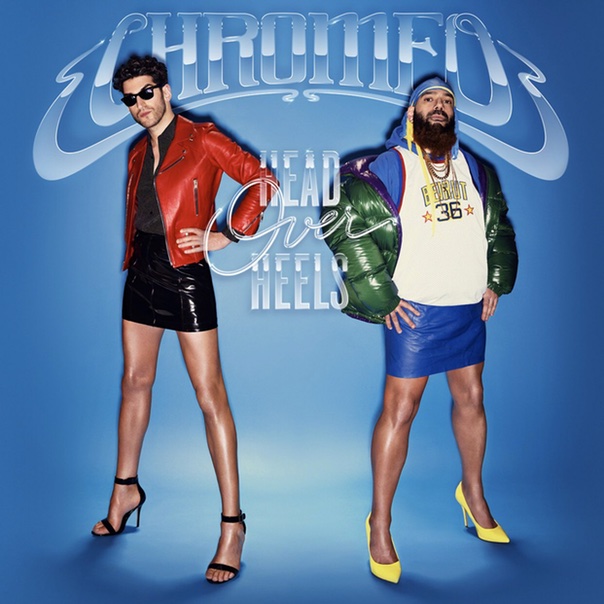 Funk exists on a continuum, from the fuzzed- and spaced-out, low-fidelity, loose booty jams of Funkadelic, to the slickly produced, radio-friendly, disco-infused hits of The Commodores and Earth, Wind, and Fire. Chromeo's fifth album has all the complexity of a Quincy Jones production but none of the heart of a George Clinton jam.
Head Over Heels
Chromeo
June 15
Head Over Heels finds the duo mining the same soul, funk and disco influences they're known for. While the album showcases the duo's virtuosic production skills, the resulting songs feel cold and a little sterile.
This latest release from the Montreal duo of David "Dave 1" Macklovitch and Patrick "P-Thugg" Gemayel is a technical marvel. The savvy production adds to these songs' skillful arrangement, intricate layering and flawless execution. In doing so, they cleansed off the mud and soil found in the dankest of funk.
Chromeo peppers the album with guest performances, which add some much-needed heart to the album. "Don't Sleep" features American-Moroccan hip-hop artist French Montana, and British rapper and singer Stefflon Don, who delivers a couple of smooth and fiery verses. R&B singer-songwriter Amber Mark provides a verse and adds to the chorus, playing the role of "the girl" on "Just Friends." However, even Big Baby D.R.A.M.'s jubilant contributions to party-starter "Must've Been" can't save Head Over Heels from the pitfalls of Chromeo's accessible approach.
Lyrically, Chromeo's world is simple: they like the ladies, but the ladies can be trouble. This is dance music, not literature. All entendres are singular, and the song's meanings are easy to pick up on even as you're twerking your brains out on the dancefloor. "One Track Mind" opens with this memorable line: "I just got fixated on somebody/ When I say somebody I mean you." A wicked keyboard solo redeems "Count Me Out," which suffers from an overly obvious premise: "Between you and me and somebody else, count me out!"
"Slumming It" shines as the album's high point, beginning with a nasty sampled bass line before chronicling the heartbreak of class struggle. The song is rougher around the edges, and possesses a vitality the other songs often lack, complete with a heartfelt sax solo. Unfortunately, this sense of grit is polished away in subsequent tracks.
The synthetic bleeps and bloops that open "Juice" apparently emanated from the sort of ultra in-demand vintage keyboard most people can only drool over on eBay, and does provide some interesting textures. However, these futuristic embellishments don't stop the song from sounding emotionless—more like a YouTube demonstration video than a piece of art.
Head Over Heels showcases Chromeo's formidable skills at the mixing console, and some of these songs will surely make the playlist of many dancefloor DJs. They will no doubt continue to harvest from the crates of Klymaxx, Hall and Oates and Michael Jackson, but the album's sound quality supersedes its conceptual depth. The duo seems to have a lot of great gear and more than enough talent to use it. But the MCs and collaborators they included end up bringing more to the table than they do.
Follow David Gill at Twitter.com/DavidGi18788752.