ALBUM REVIEW: Chvrches redefine pop punk with Love Is Dead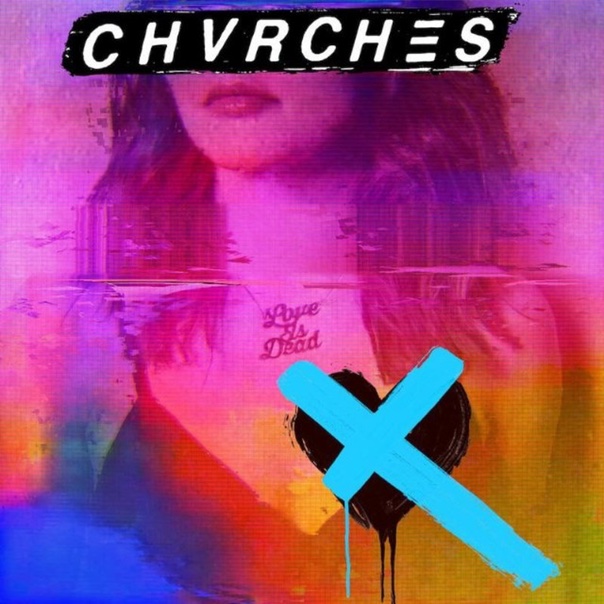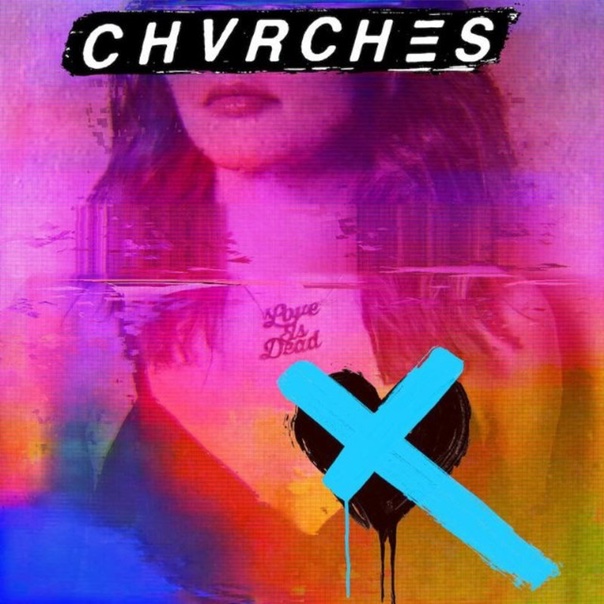 Scottish trio Chvrches began making waves in the indietronica scene with an energized take on the style in 2011. Though Iain Cook, Martin Doherty and lead vocalist Lauren Mayberry center their music around the most accessible side of keyboard-driven pop and electronic dance music bangers, punk undercurrents manifest through their songs' emotional impact and lyrical directness.
Love Is Dead
Chvrches
May 25
The Bones of What You Believe (2013) and 2015's Every Open Eye found considerable success, with several cuts appearing on soundtracks for motion pictures, television and video games. Chvrches push their paradoxical combination of boldness and accessibility to its limit on their new LP, Love Is Dead, managing to revitalize stagnant pop variants more often than not.
With chart-topping pop music becoming increasingly transient, Love Is Dead might seem to dig its own grave with "Graffiti." Chvrches divert from heavy-handed nostalgia with their arpeggiated synths and electronic beats by harkening back to 2010s Katy Perry and Imagine Dragons, which might have sounded dated in the wrong way if not for the Depeche Mode-esque song structure and melodies. "Get Out" strikes a similar balance, starting out like a senseless EDM blast before a powerful halftime backbeat gives Mayberry room to drive the song's modulations to a genuinely exhilarating bridge.
Chvrches dial back the brazen nature of their music without losing their sense of size, as exemplified by the mid-tempo four-on-the-floor, dynamic bass swells and evolving ambience of "Deliverance." Mayberry's lyrics also present thought-provoking ideas within a palatable context, spotlighting the risks of excessive orthodoxy, "Careful when you swim in the holy water/ Drowning in your own beliefs."
"Is it right if I'm a perfect actress/ Playing the princess in distress?" Mayberry enquires about expectations levied at female musicians in the shimmering protest anthem "Heaven/Hell." It's clear that her repetitive phrasing and sticky melodic hooks serve a much more meaningful narrative than one might expect from such a sugar-coated music. "My Enemy" gives the album's instrumental approach a similar treatment with its compelling vocal feature from Matt Berninger of The National. Nuanced percussion subdivisions and processed vocalizations make it the record's most atmospheric cut.
"Never Say Die" calls to mind Taylor Swift's 1989 with its staggered vocal phrasing, emphasizing how Mayberry uses simplicity and a gargantuan dynamic range to keep her music in listeners' heads whether they know it or not. This approach does have its downsides, as the chorus of "Forever" begins with the same vocal interval as "My Enemy," making it feel like a restatement of that song with a straightforward rock beat. "God's Plan" also ventures into mundane territory with its variation of house music lacking the potency of other cuts.
Still, "Really Gone" exemplifies how Love Is Dead avoids the pitfalls of its decidedly familiar backdrop with its steady bass synth heartbeat driving the whole song, with no giant drum hits or bass drops get in the way of Mayberry's voice as she lets her impressive range drive the arrangement. Similarly, the banger "Miracle" keeps the meat of the record interesting with its infectious melodies and punchy EDM rhythm, maintaining surprising originality as it embodies carefree road trips and summer vacations.
Love Is Dead does hint at nostalgia. "Graves" veers toward the Stranger Things soundtrack with its cinematic progression, yet it remains the perfect addition to any alt-rock playlist with its rapid 16th note hi-hats and anthemic lyrical themes of perseverance and the face of the fickle nature of others. As the piano and spoken word interlude "ii" segues into "Wonderland," the transition sums up how Chvrches have chosen to develop themselves. A minimal electro-pop beat in the verse interchanges with the chorus' soaring melodies and massive chord progressions, over which Mayberry sends the listener off with an empowering embrace of full consciousness: "Can't live forever with my head in the clouds/ Can't predict my weather with my feet on the ground."
Instead of experimenting with their format, Chvrches have distilled their style to its bare essentials. By wearing their inoffensive sonics on their sleeve, Mayberry and company shed a unique light on unique issues. For every familiar passage comes a clever lyrical refrain or a huge crescendo, making Love Is Dead a solid point of progression for the trio.
Follow writer Max Heilman at Twitter.com/madmaxx1995.