ALBUM REVIEW: Cigarettes After Sex find the spark in lingering feelings on 'Cry'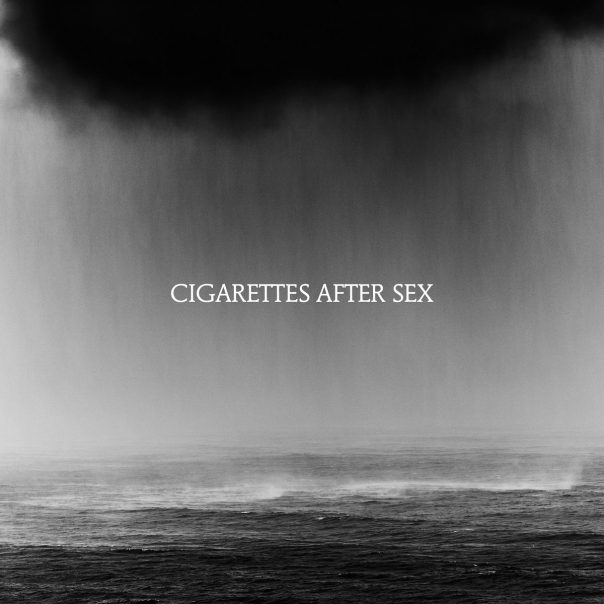 Visual teasers of each new track led to the release of Cigarettes After Sex's sophomore album, Cry. They consisted of black-and-white soap opera cutaways, burning cars and occasionally NSFW content while the songs served as ominous motifs. Vague, elusive, anachronistic and sensual—this imagery is as much of an asset to the El Paso band's sound as it is an aesthetic.
Cry
Cigarettes After Sex
Partisan Records, Oct. 25
Cigarettes After Sex first blew up when YouTube and its mystical algorithm catapulted the band's 2012 track "Nothing's Gonna Hurt You Baby" to viral success. The sultry, tongue-in-cheek serenade evoked a romantic dream-state that would eventually fuel the band's eponymous debut record in 2017. Led by Greg Gonzalez, the ambient pop outfit achieved a balance of confessional love songs without any corniness. In the process, the band channels a sense of escapism through the nuances of noir and European cinema.
Cry sees Cigarettes After Sex once again get lost in love and lust. While the last LP approached this theme with an overall heavier mood, Cry lets the playful side of love shine. Opening track "Don't Let Me Go" gets this approach going with a shimmering, swelling chorus melody, its daydreamy rhythm akin to jukebox love songs. All the while, Gonzalez sings fondly and tenderly of what seems to be a formative relationship.
This playfulness also carries over into the flirty lyrics of "Kiss It Off Me." Rather than take on a smooth-talking approach, the narrative here is unabashedly explicit. Standout line, "I'd make you forget about all those rich fuckboys," is easily the equivalent to the last album's iconic "Patron Saint of sucking cock" bit. This track also brings out Gonzalez's attention to detail as a songwriter. He references really specific visual cues, such as his lover drinking a Slurpee and wearing a peach baseball cap—both of which give the song an utterly personal touch.
In fact, most of the first half of the album stays pretty bright. Lead single "Heavenly" opens with lush synths that envelope soaring guitar licks and a rather upbeat vocal melody to encapsulate an otherworldly romance. "Touch" also takes on the most pop-driven chorus that the noir-ambient band has ever done, and it works very well.
Midway through the LP, the songs start melting into each other. "You're The Only Good Thing In My Life" is the first of Cigarettes After Sex's signature slow-burners on Cry, soon followed by "Hentai." Each note lollygags into the next, creating an atmosphere as hypnotizing and haunting as the subjects in question. The latter track also alludes to an airplane crash—a recurring image in Cigarettes After Sex songs that goes well with the band's own cinematic world.
On the title track, broody bass notes and ominous synths recall the music of cult TV show Twin Peaks. Its darker atmosphere is fitting, given that the song surprisingly does not center on the vulnerability it entails. Instead, it's about being distant and angsty in response to love, with Gonzalez warning, "I'll only make you cry."
"Falling In Love," however, follows up with the vulnerability listeners might have anticipated. Its soothing rhythm provides an ideal backdrop as Gonzalez sings about wanting to open up to a special someone. This lovestruck, dopamine daze of a sound carries on into "Pure," a song that manages to be wholesome and sexual at the same time, sending the album into a euphoric unknown.
While Cry starts off with undeniable vibrance, its comedown into an ambient daze can leave listeners feeling a lack of a definitive send-off. But letting the album finish in this sort of ambiguous state feels natural within the context of Cigarettes After Sex's approach during this album cycle. Like emotions and, in some cases, love as a whole, the music lingers and eventually fades—whether you're ready for it to happen or not.