REVIEW: Old souls Clap Your Hands Say Yeah display some 'New Fragility'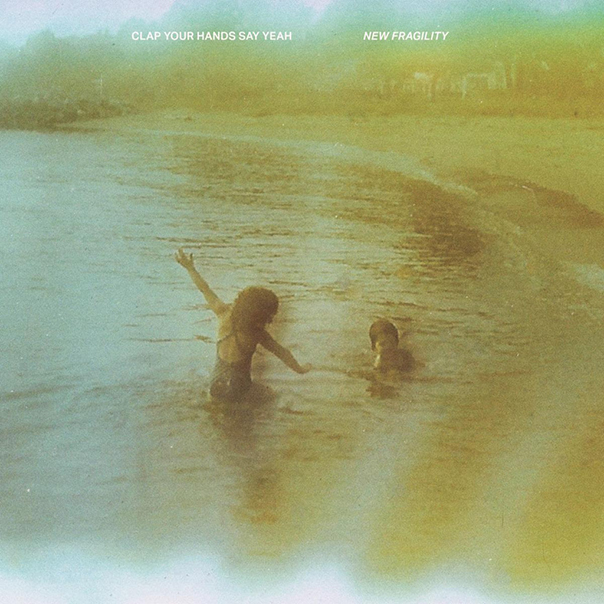 Alec Ounsworth has been around the block. Eloquent and verbose, his band Clap Your Hands Say Yeah has been a stable pillar in indie rock. Through all the hiatuses, side projects and shifting lineup, Ounsworth has stuck with Clap Your Hands Say Yeah for over a decade. His love still hasn't faded. That's evident with New Fragility.
New Fragility
Clap Your Hands Say Yeah
CYHSY Inc., Jan. 29
9/10
While Clap Your Hands Say Yeah have often been identified as a pop-rock band, Ounsworth crafts a bit more of a nuanced, exploratory experience on the group's sixth album, released independently. Too often, soft rock has taken on a negative, stale connotation. But CYHSY manage to transform a cookie-cutter formula—high-voiced vocals surrounded by muffled guitars and delicately placed synthesizers—into a soulful, reflective chronicle of the modern era. The rock on New Fragility is soft, but not to the point that listeners will miss its occasional brutal intensity.
Additionally, the orchestration is careful and deliberate. The harmonica playing on "Where They Perform Miracles," strings on "Innocent Weight" or "Went Looking For Trouble," and electronica on "CYHSY 2005" (referencing the year of their debut album) add subtle reminders of attention to detail. Powerhouse ballad "Went Looking for Trouble" changes time signatures not once but twice. And in the many shifts from many instruments to just one (such as a solo piano or guitar carrying the melody) it's clear this album was made with care and love by someone who understands music theory.
Ounsworth's voice is comparable to Greta Van Fleet's Josh Kiszka, Tom Chaplin of Keane or even The Beegees. The emotionality and tenor of his pitch perfectly fits with the subject matter. In his voice lies the album's only hiccup, which exclusively boils down to listeners' preference for a less-nasally vocalist. His voice may be distracting to some, but it's the hook that pulls me in. Regardless, the heavy stylistic quality is hardly an issue.
The songs themselves range from light on the ears and heavy on the heart, such as the titular "New Fragility," to the catchy, bouncy "CYHSY 2005." Slower jams like "Mirror Song" and "If I Were More Like Jesus" appear to be direct allusions to the musical stylings of icon Daniel Johnston, seemingly not far from Ounsworth's humble beginnings uploading demos to Friendster. More thematic ballads like "Dee, Forgiven," or "Innocent Weight" provide an oceanic, orchestral sort of movement through the album. In total, these songs are interspersed in a way that accentuates the poignant, sometimes haunting overall flow—bringing listeners in and out of the stirring sentimental, sometimes frustrated, melancholic and hopeful overtones.
The lyrics are at times directly powerful, and at others especially cryptic. While songs about love, nostalgia and religion comprise a large portion of New Fragility, the most impressive feats are songs that tackle big events. On "Thousand Oaks," Ounsworth sings of "An American massacre/ In Southern California," a protest response to the Thousand Oaks mass shooting.
The other single, "Hesitant Nation," is unequivocally reflective of the current state of affairs in the U.S. The frantic, pulsing recitation of lyrics is enmeshed with the mournful wails of a frustrated, misunderstood American in a time of dissonance and disruption. "Who will save me when I'm feeling this down?/ All God's children are useless to me now," Ounsworth sings in just one of many examples of simple, yet affective lyricism. He's said that the song is "meant to convey my sense of disappointment and alienation with the rewarded mentality of getting ahead at all costs, inevitably to the detriment of those who didn't sign up to be part of the experiment."
With intricate composition complementing vivid images of a torrential world, New Fragility is a portrait of communal experiences painted by powerful lyrics and mournful wailing. The technical musicianship is evident. But the true sorrow, flickers of hope, introspection and wistfulness will leave listeners feeling a little fragile themselves.
Follow writer Sara London at Facebook.com/slondogbusiness and Twitter.com/sjessielondon.